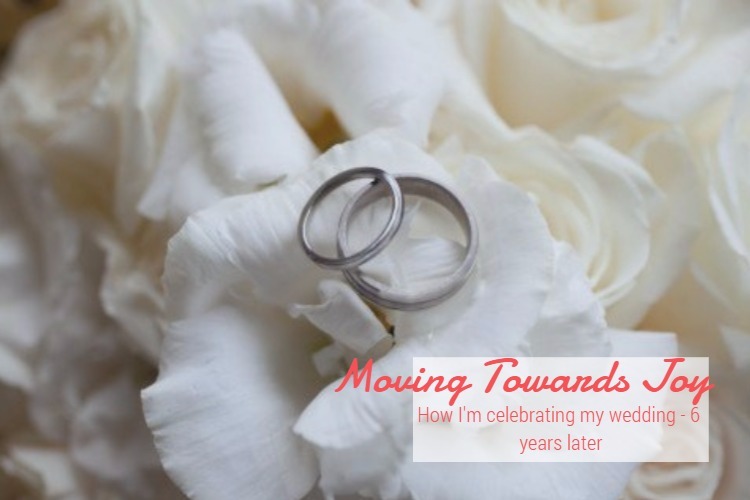 This week marks an anniversary. But not exactly the fun, celebratory type of anniversary. It marks the sixth year since my mother passed away. I can't believe it has been 6 years since I've been able to talk with my mom. It's been a transition to rely truly on myself without her input, her love, and her support.
This anniversary closely follows another important anniversary in my life. This is the anniversary of the day I married my husband. I got married 4 ½ months before my mother died. And my wedding weekend became the last time I spent with my mother. 
The story of my wedding photos
And right around the time of my mother's passing, we got the photographs back from our wedding. But I didn't want to look at the photographs. I accepted my mother was gone. But looking at the innocence of my wedding knowing what followed made me feel like I couldn't breath.
I've always known hat my mother would have disapproved of my neglect of my wedding photos. And I always told myself that I would come back to them someday. But six years have passed, and someday still hasn't arrived.
So today's the day
Now's the time to honor the day I married my fantastic husband, Joe. Our wedding was simply perfect. It was a fabulous day,and the best start to our amazing life together. And we have wonderful photos to document it. So there's every reason to celebrate.
I started going through my pictures. And with time passing, I no longer remember the sadness, but all of the joy. So I decided to start putting my favorite photos together in a book.  
Editing my photos with Fotor
I have a couple of photo editors I've used in the past. But I happened upon Fotor for this project and I'm completely blown away. You can do so much more with this program than any other photo editor.
They have so many more templates available than I've seen before. And they're so easy to adapt to your project. And the special effects are amazing!
They have a free version that offers so much. And you pay a small monthly fee if you want access to the whole enchilada.  If you've been using another photo editor, I suggest you try the free version, because you'll definitely want to upgrade once you see all it can do.
Making my pictures better with Fotor
I'm not a naturally artistic person. So trying to put my pictures together for an album is a challenge. But Fotor made it so easy.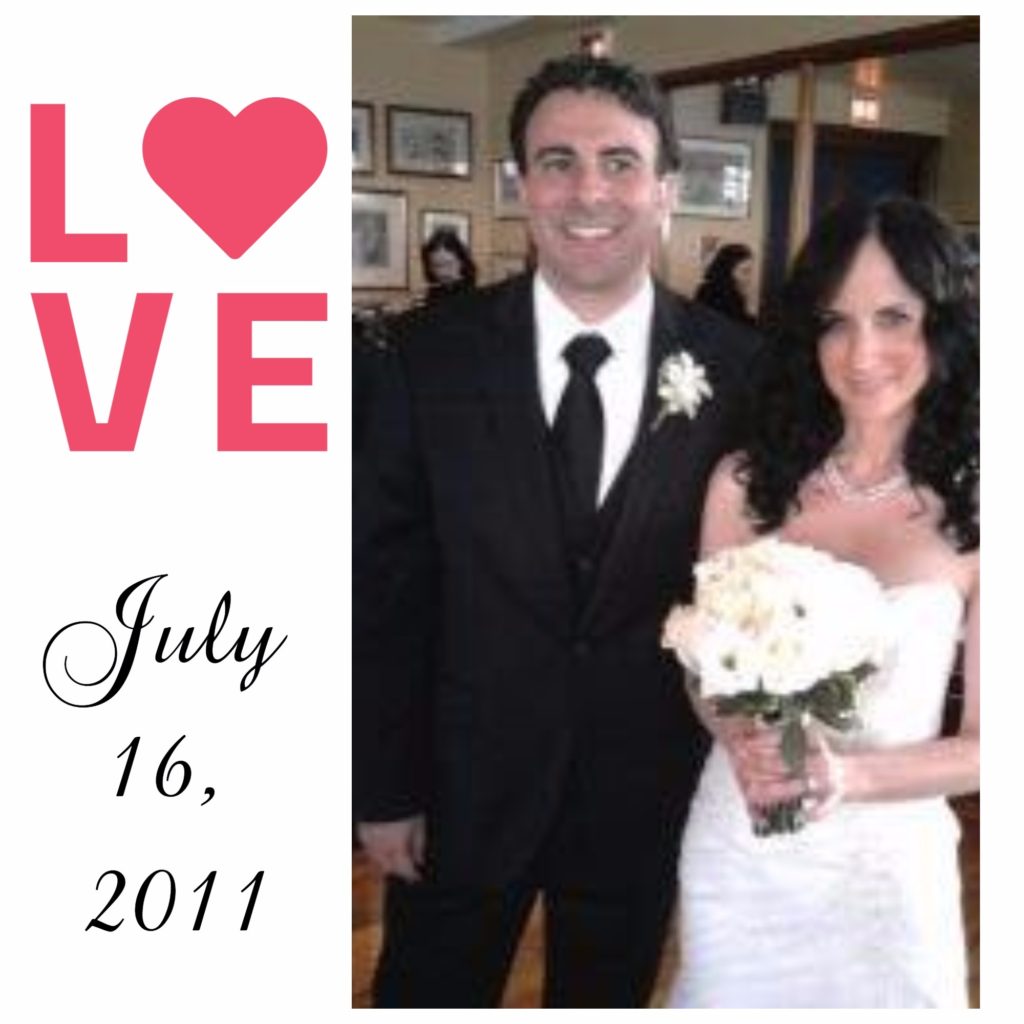 This photo collage was simple to adapt to my needs. The collage template actually came with two vertical columns. But  I was able to combine the two columns by dragging and dropping the border. And the image in the upper left corner was just one of their many, many stickers.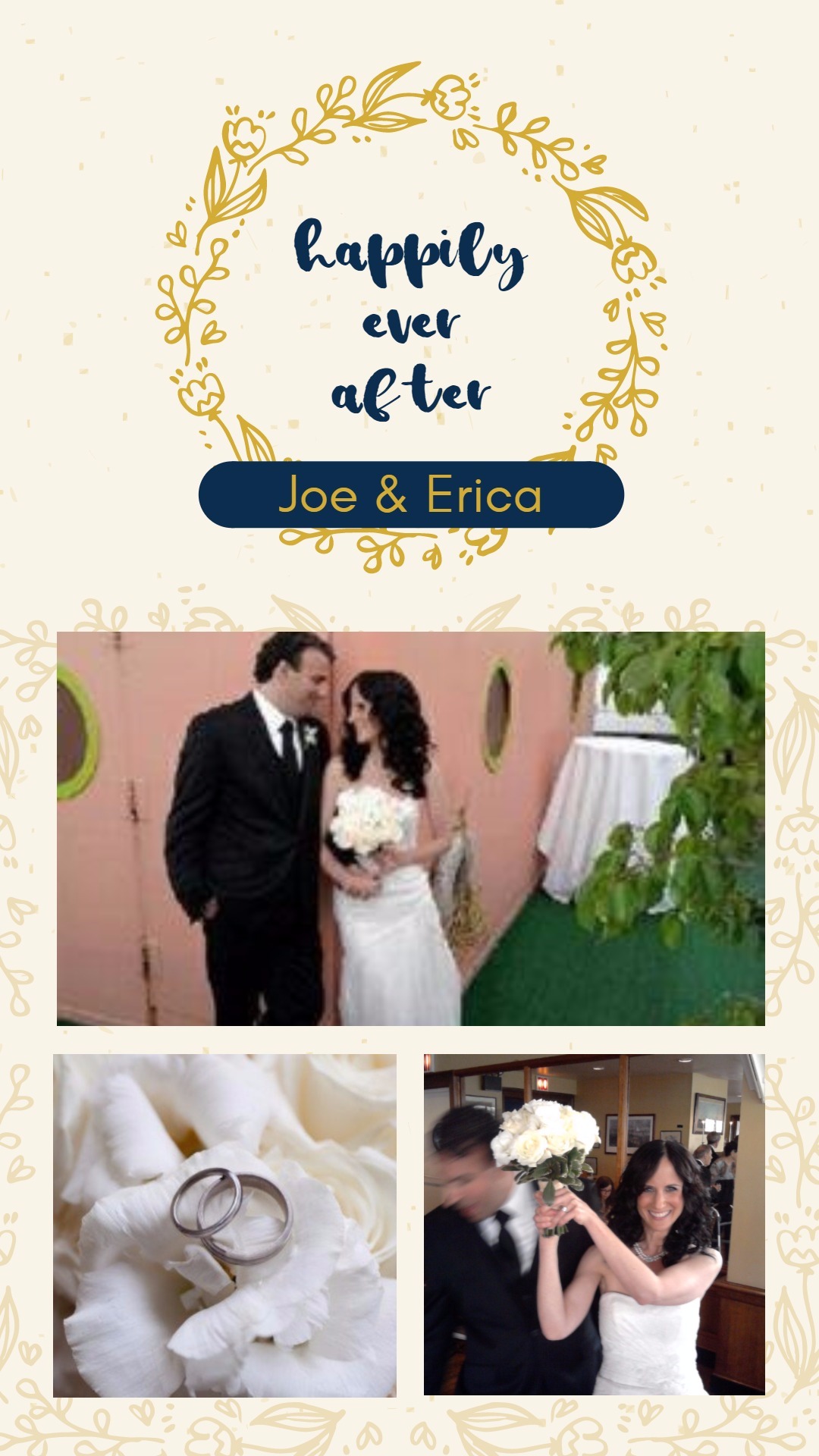 The picture above was created using their design function. When I've used templates in the past, I've felt like they need a lot of adjusting to make them work. But all I did for this was add our names and drag and drop the pics. They literally had a template for everything. This couldn't have been easier!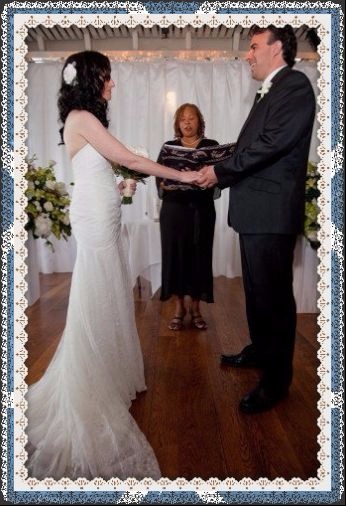 It was also really easy to gussy up pics. There are so many features to choose from. In the picture above I added a simple border. I got a little overwhelmed looking at all the options. But I finally decided on one.
Before and After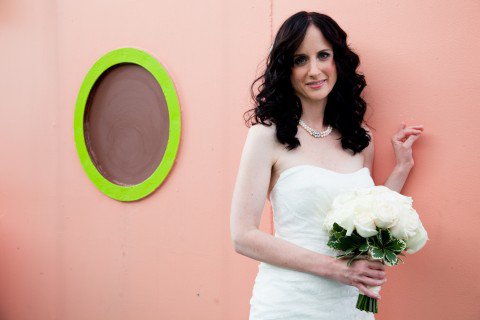 I had a lot of fun playing around with my pictures with all the photo effects. I had a makeup artist on the day of my wedding. But my makeup got a little faded as I ate, drank, danced, and laughed. So I refreshed my makeup with Fotor.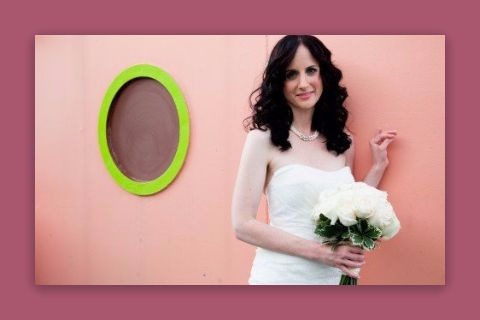 Honoring those who have passed
I was fortunate to have my family with me to celebrate that day. I was so close to not having many important people with me.
In the picture below, I'm the only one still alive. My mother is the one to my right. This picture was an actual photo that was given to me. I don't have a digital copy. So I took a picture of the photo with my phone and got crappy results.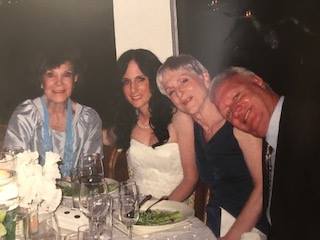 So I used a filter from Fotor to brighten it,  and threw on some stickers. It looks so much better.
Take time to celebrate the moments.
I was so lucky to have this amazing wedding. I was fantastically fortunate that my mother was still alive to be there. It's important to celebrate this.
Life passes quickly. And it's essential to have gratitude for the moments. Nothing will last forever. But it's important to commemorate the joy.
Thanks to Fotor for helping me finally celebrate my wedding pictures. I'm turning these into a photo album that I want to keep on my coffee table. And when I'm feeling like I'm not fortunate, I'll just take a look through it and remember how lucky I am.