Click on the programs below to learn more about how you can feel great in your body!
You are unique.
Your needs are unique. Your strengths are what make you special. And yet you've spent years doing one-size-fits-all diets. You blame your willpower or your genes when you fall short. But maybe that's not the issue at all. With the diet and support that is right for you, you'd be surprised with how far you can go.
You are ready for a change. And if not today, then when?  When do you become a priority in your own life? When do you start dong the things you've dreamed about? There will never be a perfect time. Change will only happen when you make the time.
I can help you.
But you need to make the first move. Schedule a free coaching consultation. And we"ll start your journey towards a healthier, more fulfilled life today!
Welcome to your new life!
Love,                                                                                                                                                                 Your Food Coach, Erica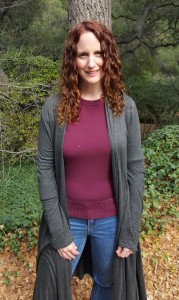 Erica Mesirov is the Food Coach!  She's a foodie at heart, but she doesn't agree that eating healthy has to mean that your food has to suck. So she developed a plan for eating that allows her to indulge in her favorite foods within the framework of a healthy diet. And through doing that, she went from a clothes size 14, all the way down to a size 2. And she did it without counting calories or feeling deprived.
She has been delivering results for clients struggling to improve their health and shrink their waistline since 2014. She has become a respected voice in the diet field. She was named one of the top 30 experts for 2015 with Curejoy. She is a contributor for the Huffington Post. Her blog was also named in the top 100 Health Coach Blogs for 2015 with the Institute for the Psychology of Eating. Additionally, she writes for the women's health and wellness site, Lovestyle.
She wants nothing more than for YOU to be her next success story!
So sign up for a program or schedule your free coaching consultation today!
ONLINE PROGRAMS AND ONE-ON-ONE COACHING
Get Ready to Transform Today!