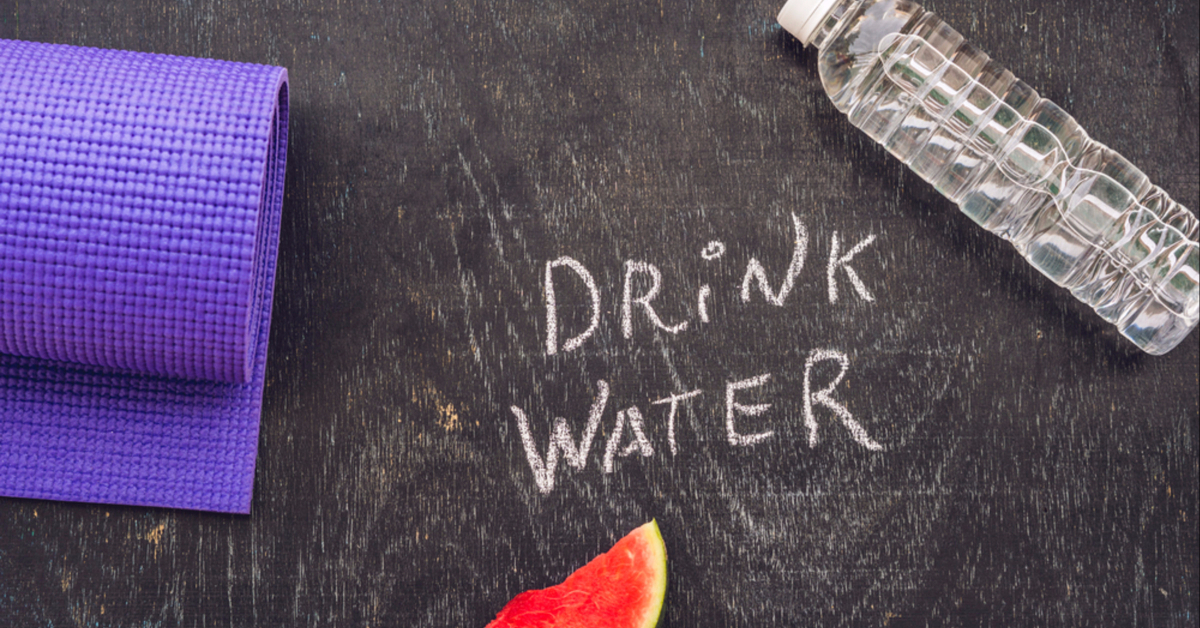 Drinking water should be easy. But hey, it's not. So many of us get to the end of the day and realize, "oops, no H2O for me today.". But this is an easier fix than it seems. You just need to build some more mindful habits into your day.
By creating new habits, you can stay more accountable. Because drinking might seem mundane. But most people would trade some boredom for brighter skin, smoother hair, and the opportunity to just feel good.
So I've got 12 ways to add some extra hydration to your day. Do just one of these, and your body will thank you. Do a few, and wow! Your water shortage is history.  
Wake up to water
Have a glass by your night table and drink it upon rising. The great thing about this is that you will drink a full glass before your brain even wakes up.  
Get a water infuser bottle
Cut up a bunch of your favorite fruits and veggies. Add them to you infuser bottle. And now you have luxurious spa water on the go.
Take a water break between cups of coffee
Lots of us spend our morning glued to our coffee maker. So take a water break between each cup of coffee. The coffee will be your reward for staying more hydrated
Get a "smart" water bottle
There are all sorts of smart options for water bottles these days. These can help you stay accountable by indicating when you aren't drinking enough and even sending you reminders through your phone.
Go bubbly
Who can call it boring when there are bubbles. If ordinary water doesn't do it for you, consider seltzer. All the fun of soda without the pesky sugar.
Make a chart
Get a dry erase board and put it somewhere you can see it daily. And mark off every time you drink up That way you can't ignore it if you're overlooking your hydration needs.
Warm it up
If ordinary water doesn't excite you, consider warming it up. There are so many different tea options. But herbal teas are the best for hydrating since caffeine, by nature, is dehydrating.
Track it on an app
If you spend considerable time with technology, consider making your technology time productive. Get an app that tracks your water. Some apps will even send you reminders when it's time to drink up.
Keep it close by
Keep a bottle with you all day. This won't just serve as a reminder. It will make it easier to sip as you go through your day.
Set water goals
Say you'll have 2 glasses by lunch time. And then stick to your word. If lunchtime comes and you haven't followed through, you'll just have to guzzle them before you eat.
Eat naturally hydrating veggies
Get some extra H2O by eating vegetables that have a high water content. This would be vegetables like cucumbers and celery. While this can't take the place of drinking  altogether, it provides some great "extra credit".
Drink at the beginning of each meal
Start every meal with a good 8 ounces. Not only will this help you feel full as you eat and help keep you from overeating. It will help keep you hydrated!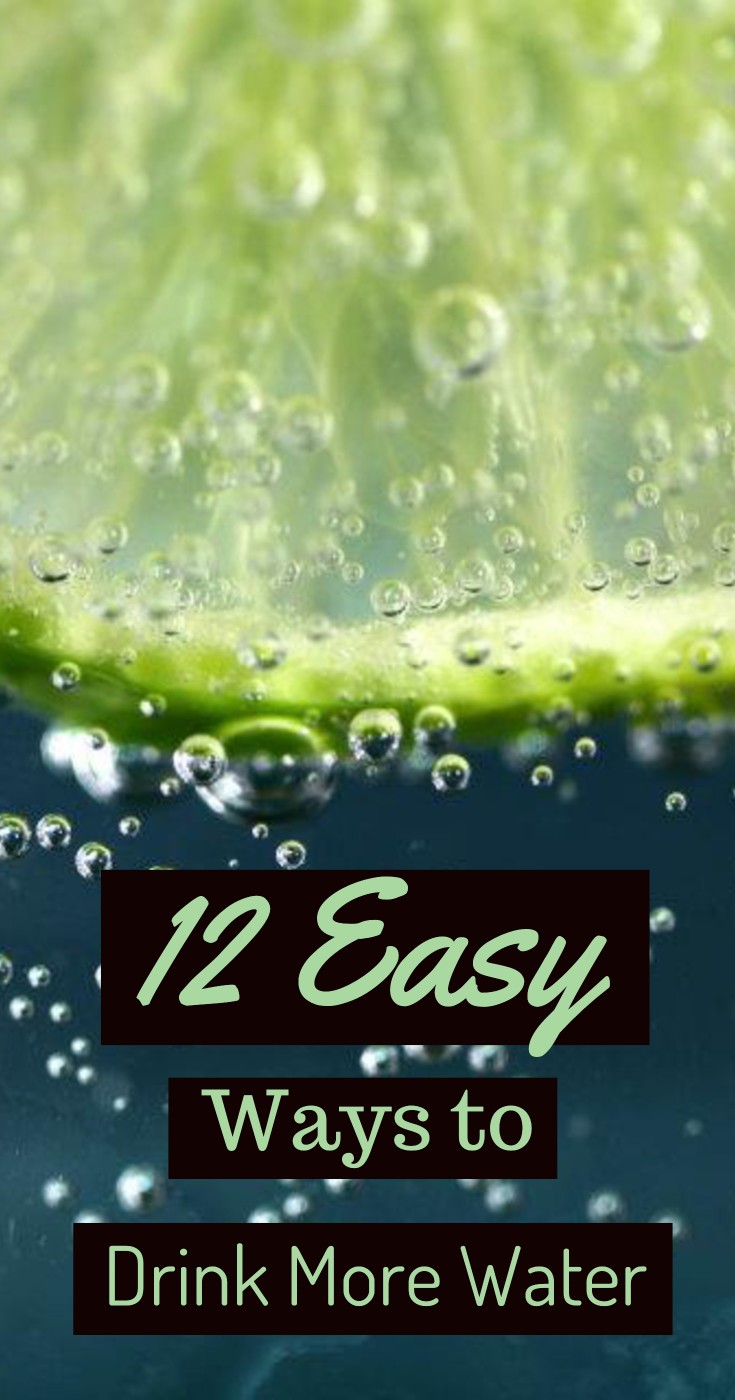 So there are your 12 ways to drink and stay hydrated. Choose one to do starting today. As you become comfortable with it, add more. Before you know it, drinking your daily intake will become easy!
Do you have a favorite way to incorporate water into your day? Let me know in the comments!