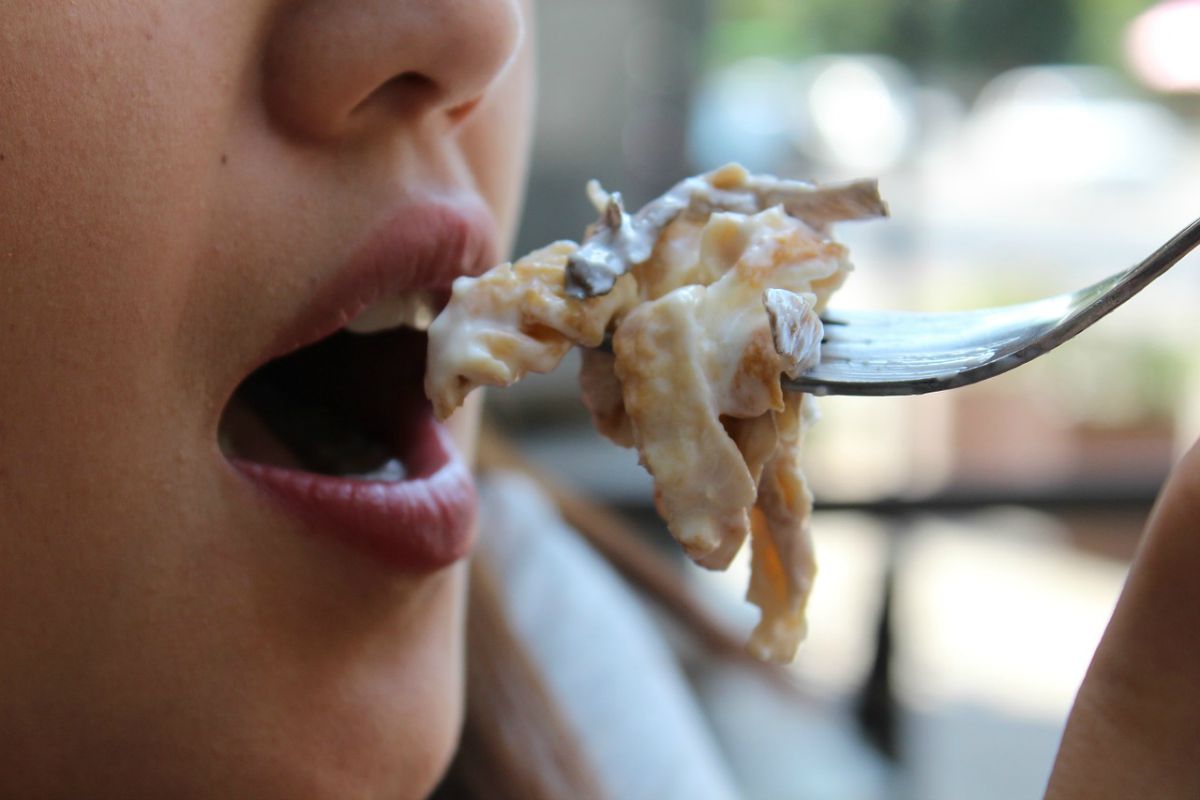 The question of what to eat for breakfast is a tough one for many. My husband often says, with a smile, that I've done a horrible job finding him a suitable healthy breakfast options for his lifestyle. So much of the food that is marketed as standard, quick breakfast food is nutrient depleted. And while I wouldn't go so far as to say that breakfast is the most important meal of the day (hey, they're all important. Let's not play favorites!), I would say that eating a good breakfast will do wonders for your energy level and your waistline.
Having a good breakfast does two things.
First, it helps stabilize your blood sugar. Have you ever felt good in the morning, only to want to curl up in a ball and nap at 2pm? This could be due to a blood sugar low, which could, in part, be prevented by eating breakfast.
Additionally, studies have shown that eating breakfast reduces hunger signals for the rest of the day.
Many conventional breakfast options are made from refined carbohydrates. Examples might be pancakes, waffles, cold cereals, toast and most granola. These options will quickly turn to sugar in the body, leaving you hungry and lethargic in the afternoon. And we definitely don't want that!
Additionally, most breakfast meats are of the unhealthy variety. There are numerous studies finding a strong correlation between the consumption of smoked meats and the development of cancer and leukemia. So this leaves bacon, sausage and ham out of a healthy breakfast. I know and I'm sorry
And while this is all well and good to know, what are you supposed to actually eat? Let's start with one basic principal. A good breakfast must include a good source of protein. And it should be low in refined carbohydrates. So, I've brainstormed some ideas to help give you a good start to your day.
Good sit-down breakfast ideas
Hot quinoa cereal (quinoa is the only grain that is also a complete protein!), mixed with nuts and fruit.
Almond flour protein pancakes – pancakes made from just almond flour and eggs, flavored with a little vanilla extract, fresh fruit or stevia.
Sweet potato and turkey hash seasoned with fresh herbs.
Breakfast Chili – beans, avocado, salsa, and vegetables served on top of a sprouted corn tortilla, topped with an egg!
Homemade granola made with nuts, fresh fruit, dried coconut and toasted quinoa. Serve with your favorite unsweetened milk variety.
Tempeh and avocado scramble. There are different opinions on including soy in the diet, but all studies show that if you are going to eat it, eating it when it is fermented like in tempeh is the way to go!
Turkey and vegetable omelet, cooked in butter or coconut oil.
Scrambled eggs and veggies.
Many people complain that they have trouble finding a good breakfast on work days. And they want something that is portable. This often leads them to the fast food drive-through, or to a pastry at their favorite coffee bar.
Better breakfast options to take to work.
Unsweetened yogurt with fresh fruit.
A slice of homemade vegetable quiche made without almond flour crust and prepared without cheese.
Homemade turkey patty – heated.
Unsweetened instant oatmeal packet with added fresh fruit and lots of nuts (not a super source of protein, but a better option.)
Sprouted grain toast topped with sliced chicken and avocado (yes, this can be breakfast food!)
Homemade frozen breakfast burritos. Mix scrambled eggs, veggies, turkey, avocado and salsa, wrap into a sprouted grain tortilla and freeze. Just grab and go!
And what happens on the days when there isn't even time to sit? So the only logical option must be a doughnut, right? Ok, you probably know me well enough to know I'm gonna say no. You just have to keep it simple. And hopefully there are other days in the week where you do have time for a real sit-down breakfasts.
Here are some better options for when there is no time to break for breakfast. Since these on-the-go options are more like snacks, you may want to combine a couple to feel fully nourished.
Better options for breakfast on-the-go
A few pieces of chicken or turkey in a bag with a handful of nuts.
A baggie of homemade granola, but leave out the milk.
A protein smoothie – super portable!
A protein bar made just from fruit and nuts (I'm a big fan of Larabars.) You might want to make these at home as the majority of store-bought bars are full of sugar and heavily processed.
Hard-boiled eggs.
Healthy quinoa muffins – mix quinoa, an egg, almond flour, applesauce, stevia and dried fruit and bake.
Ok, so with all these options, even a super picky eater should be able to find something suitable. If you aren't used to having a good breakfast in the morning, try one of these options and see how you feel. And to my husband, "Honey, I gave you 20 choices, so what's your excuse now?"