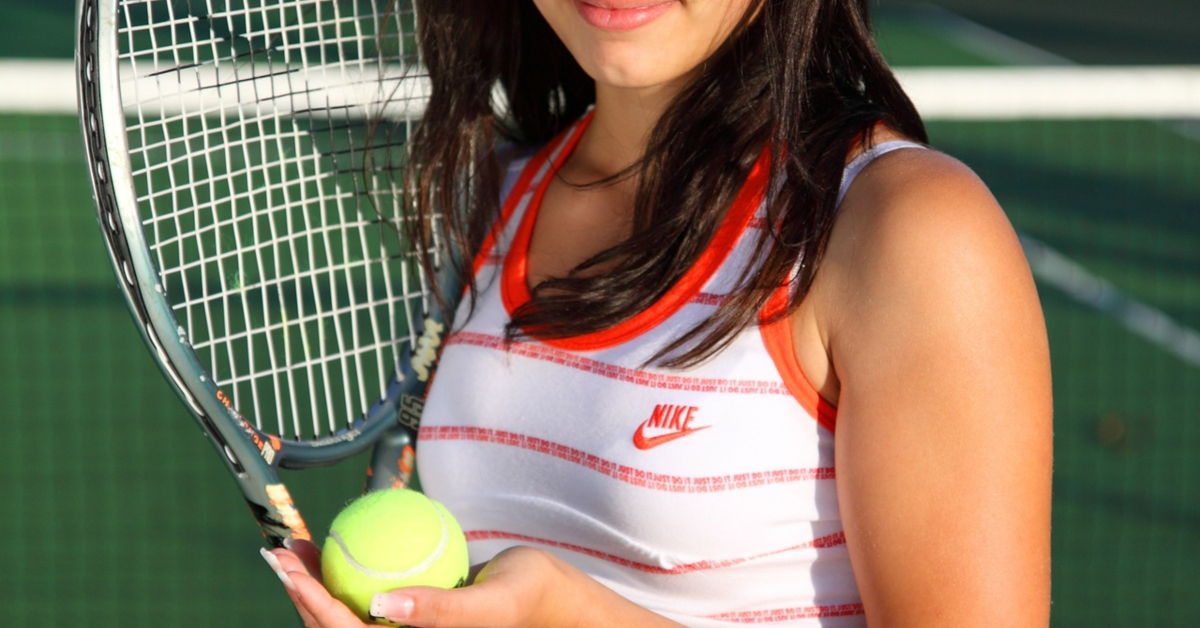 Far too often, we separate sport and fitness. It's perfectly possible (and indeed quite common) to get fit without ever picking up a ball or playing a sport. However, many people who do take up sports as part of a greater fitness effort ultimately find it to be very effective. And it can feel more sustainable than the average cardio exercise and/or gym routine.
(This is a guest post)
The tendencies of some to avoid sport altogether might be understandable. Especially when we consider that some of the most popular spectator sports can seem borderline unrealistic to the average person.
For instance you might watch the NFL and never even consider playing football yourself. You may watch baseball and find that the closest you can come is a local "beer league" softball team. Racing sports like Formula 1 and NASCAR are practically fantasies to spectators. And even the NBA paints basketball as something played only by people of exceptional height and physical gifts. Despite the fact that ordinary people play the game in gyms and on playgrounds all over the world.
Basically, some of our favorite sports can also seem fairly far removed. This can lead some to abandon the idea of sports altogether. And simply opt for other types of physical activity. There's nothing wrong with this if you can make it work.
But if you are  interested in sports as part of your routine, you may also take heart in some major events that feel a little bit more realistic. And these can actually inspire you fairly directly to go out and get fit.
The Boston Marathon
To say that the Boston Marathon might inspire you to get fit might be paradoxical. Because there's some legitimate science behind the idea that running marathon distances isn't actually healthy. In addition to the strain on joints and the cardiovascular system, marathons can injure kidneys. And in some cases – ironically – can even lead to weight gain. People overdo it when making up calories.
But watching a festive, incredible race like the Boston Marathon doesn't necessarily turn you into a marathon runner. It can just give you the idea that running can indeed be a sport. And it can expose you to the incredibly rewarding side of regular distance running.
Wimbledon
Most any professional tennis tournament will do for this list. But there's something undeniably special about Wimbledon that other tournaments can't quite match. Said to be the oldest tennis tournament and undoubtedly the most prestigious, it was conceived and inaugurated in 1877.
Naturally it's changed a great deal. But that history has a way of drawing out the best in the competitors. And Wimbledon is now the greatest exhibition of tennis talent and endurance in any given year. Watching the athletes push themselves to the limits and compete for hours at a time, in many cases, shows you just how much exercise tennis can really be. Plus it demonstrates just how much fun you can have with good competition.
UFC
UFC isn't a single event. But it's an organization that puts on fight nights that are the closest thing the sports world has to boxing in its heyday. Though some would still advocate for modern boxing matches as well.
Truthfully, in either case – UFC or the boxing ring – you can watch for just a few minutes and immediately understand why so many people ultimately take up boxing with trainers in gyms. Or even at local recreational fight clubs. Martial arts athletes are incredibly fit. And you see them start to sweat and breathe heavily just a few moments into a given fight.
It might just incentivize you to give these sports a shot. And you may find that without ever having to engage in a real fight, you find a new way to exercise.
The World Cup
The World Cup (men's or women's) is arguably the biggest and best exhibition of physical fitness in the sporting world. It may not seem that way if you've never played. But some say that international football players are the fittest athletes around.
It's an incredibly demanding sport. It requires that those who excel at it are strong, agile, light on their feet, and capable of feats of endurance. Reaching this point takes years. And it involves plenty of exercise outside of the sport.
But the sport itself also hones this type of athleticism quite naturally. Meaning if watching the World Cup inspires you to join a local league, you might be that much fitter for it.
Do you have a favorite sporting event that inspires you? If so, let me know in the comment section!