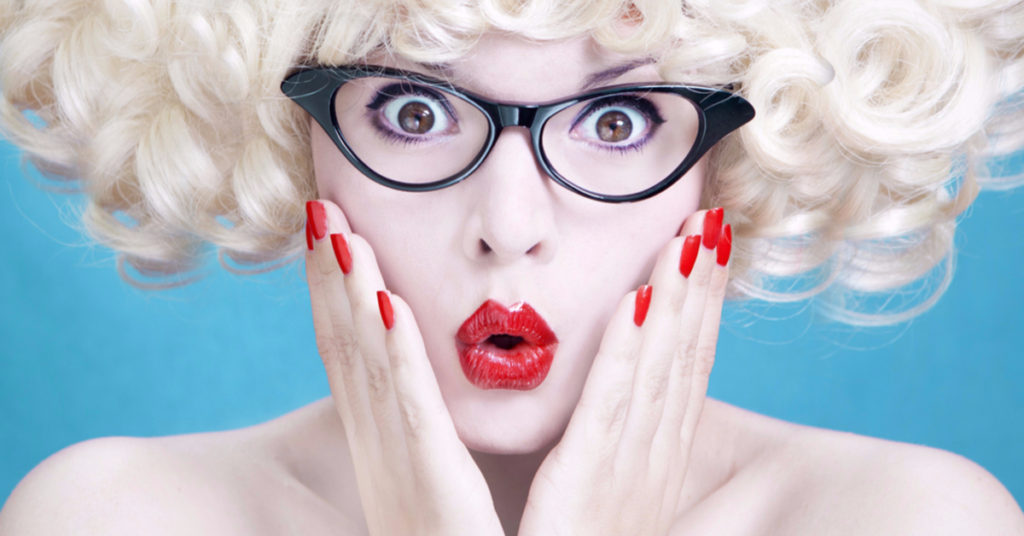 I repeatedly tell my clients not to completely deprive themselves. But listening to this advice can be difficult when you've spent years equating healthy eating with deprivation. Snacking can be a real boon for your waistline. Especially if you DON'T limit your snacking to rabbit food. So today I want to talk want to talk about 7 scary weights you can gain weight when you stop snacking.
And then I'm going to talk about a free workshop all about the many ways you can make healthy snacking enjoyable. If snacking is good for you, you might as well make it fun. And eat lots of foods that you enjoy. So I'm going to go over how that's completely realistically possible within a healthy diet.  
Here are 7 scary ways that stopping yourself from snacking can lead to weight gain.
You can have afternoon dips in blood sugar
Your blood sugar can get all messed up when you've eaten like crap. So part of any healthy diet is to get that back on track. But if you're not careful, your blood sugar can dip down really low. Making you feel lethargic and super hungry. And this is how you can start feeling like dieting equals deprivation. Because who wants to feel lifeless and without any energy?
You'll start craving, craving, craving
It is a biological response to crave energy rich food when you've had a drop in blood sugar. That's why you can't get that Frappuccino, that piece of pizza or that jumbo bag of chips off your mind. So by snacking, you're helping your blood sugar get back in line. And that will help your cravings take a nap.
You'll be more likely to raid the food cabinet late at night
I'm sure you've lived through the scenario. You've eaten well all day, only to completely lose your shit come nightfall. And the more satisfaction you feel during the day, the more emotionally fulfilled you feel about what you're eating. While nighttime binging is very often emotional, there is a physical component that assists your emotional struggle. So give yourself the best shot by eating for happiness during the day.
You'll start ignoring your internal cues for hungry
Part of learning to eat healthy is learning to pay attention to your own internal cues for hunger and fullness. Which is why you should eat when you're hungry. That part of learning how to not eat when you're not hungry. So healthy snacking is a great way to learn how to listen to those internal cues, and respond in a positive fashion.  
You'll potentially give yourself a food reward later
You can feel like you're eating well when you deprive yourself of snacks. But this can have a dark side. Because cutting out snacking isn't necessarily healthy. And this behavior can lead you to wanting a food reward later. Which might be worse than what you would have originally eaten. So snack now to avoid this dysfunctional reward system later.  
You'll get less joy from eating
Bottom line: food can make you happy. So it's important in any eating plan to find happiness. An afternoon snack can be something to look forward to. Oh, and I'm not talking about a pile of broccoli here. I'm talking about a real, fun afternoon snack. Because you won't stick to a healthy eating plan if it leaves you blue.
FREE snacking workshop: Lose weight snacking on food you love!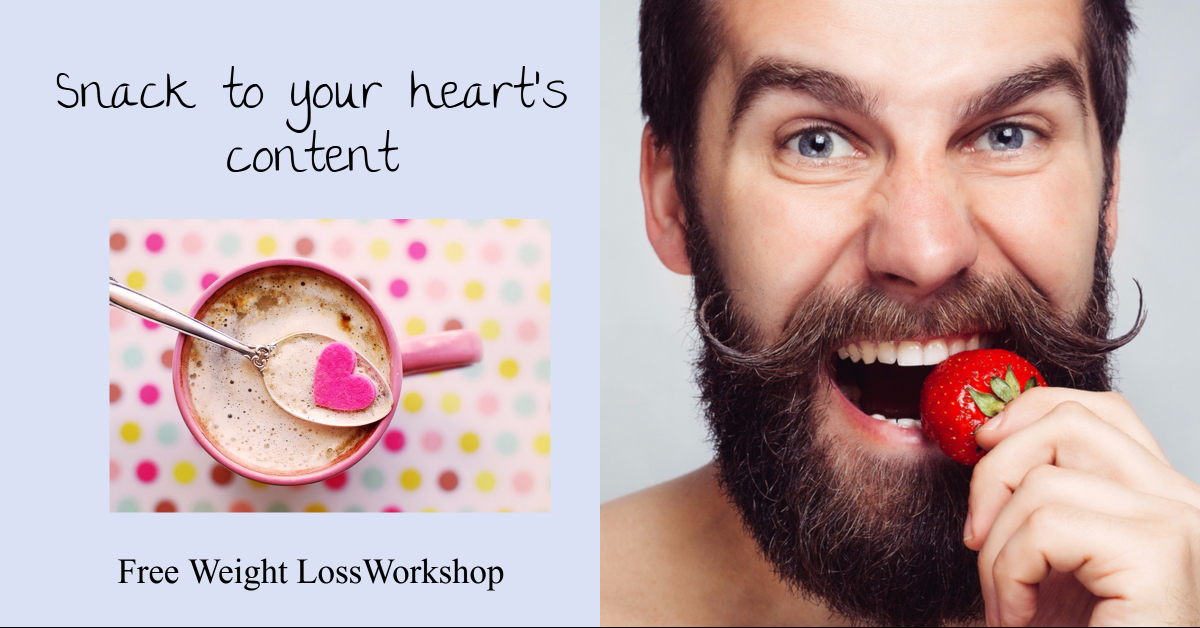 But how do you include delicious, fulfilling snacking in a healthy lifestyle? That's the conundrum, right? Like, if you knew the answer to that, you'd of been eating healthy and losing weight years ago.  
That's why I decided to hold a free online workshop. (Ah, this is what I hinted about earlier!) This workshop is not about boring "diet" snacking. This is about  vibrant dynamic eating that lets you enjoy real comforting food so you can snack to your heart's content. In this workshop, I'll go over:
Some of my favorite healthy versions of comfort foods

Ways to snack at some of your favorite fast food restaurants

Easy ways to snack healthy on the run

Amazing tasty options you'd never thought about to help you lose weight
Learn about the workshop and then sign up! I hope you join me! (Oops…you missed i! But never fear. I'll be holding other workshops in the future!)