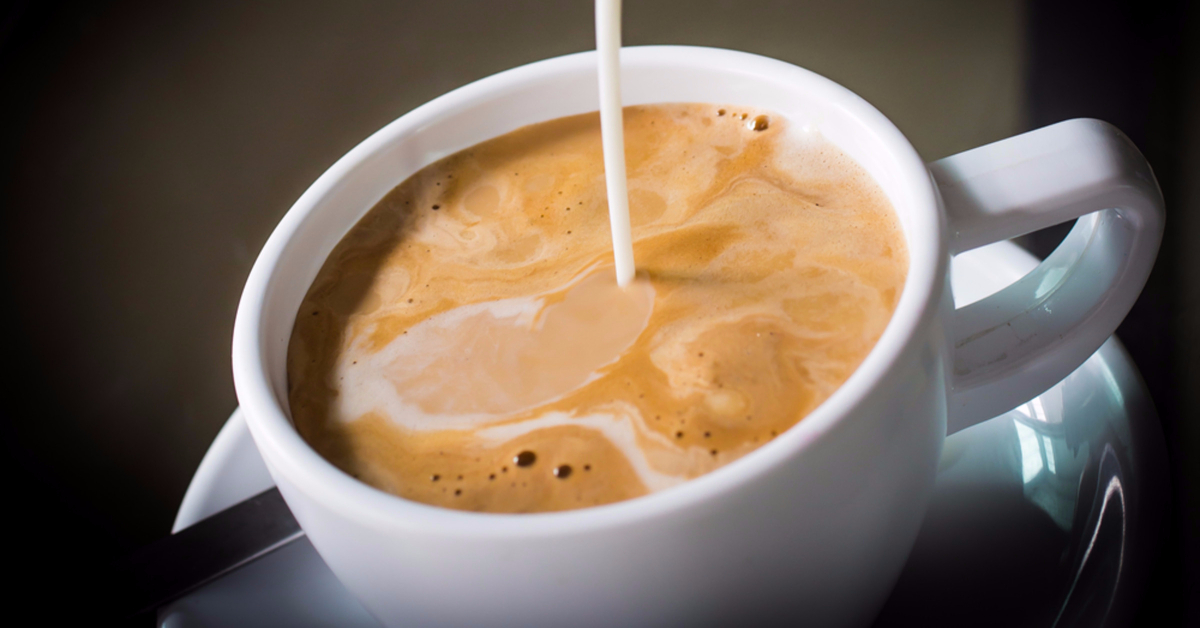 This one is dedicated to my husband, Joe. Who rarely reads my blog and will probably never see this. But whose quest for a better quality coffee creamer has been a big discussion point in our house lately.
He's been trying to cut back on dairy, while simultaneously trying to cut back on sugar. Ouch! That creates a big creamer conundrum.
Because dairy is the most usual solution for your cup of coffee. But if not that, then there's non-dairy creamers. But they're pretty much always filled with sugar. Even the non-dairy milks used in most coffee houses are high in sugar. Ye gads!
(Something you need to know about me: I was in the show The Music Man when I was 9 years old which had a character that always used the expression ye gads. I started using it then because I thought it was funny. And now I totally can't shake it! Embarrassing, I know.)
But there's always an answer. Seriously, if you look hard enough, you'll find it. Because some of the best options take some creativity to discover. But they're out there! So here are my 6 favorite healthy substitutes for conventional coffee creamer that totally rock!
Please note; This post contains affiliate links. If you buy a product using one of these links, I'll make a small commission at no additional cost to you. 
Nutpods Coffee Creamer
Not only is this creamer more natural. It is also completely unsweetened. Made from simple ingredients like coconut cream and almond milk. You might need to add more of this than you would a conventional creamer. But it's worth it if you're looking to go the all-natural route. And they even have fun, healthy varieties like french vanilla and hazelnut! (Whole30 compliant, Paleo)
Try this variety pack with hazelnut, french vanilla and original flavors!
BaristaBoost
This is something people really rave about. Here's a collagen protein powder blend filled with spices and herbs  that relieve stress, balance hormones, and just help you feel good. Think maca, cinnamon, cocoa, and amino acids. Plus some natural stevia to help give your coffee some sweetness. Definitely check this out!
Omega Power Creamer
OK, the health nerd in me loves that this is made with completely organic and grass fed ingredients. The main ingredients are ghee (clarified butter) and coconut oil. With stevia added for sweetness. This is definitely not a low-fat product. But it is made from healthy fats that can be health promoting in moderation. And it does break my husband's dairy requirement (though definitely healthier dairy!) But it's a great option for anyone else who is looking for a more natural creamer. (Paleo)
Try the new vanilla and cacao varieties!
Laird Superfoods
This is an interesting one. Made from a combination of coconut milk and a sea algae. Hence the label Superfoods! You might want to go heavy handed with this one if you want a more creamy consistency. And this is easier to use in hot coffee than iced because it takes some mixing to get it to dissolve. But, if you use the unsweetened variety, you'll get a completely guilt free coffee creamer. And if you want to treat yourself, there's also many sweetened flavored varieties as well!
Califa Farms BetterHalf
This one is another coconut/almond mix. Made with all natural ingredients. It is soy free, gluten-free and paleo. And the thing that I like about this one is that it is really reasonably priced. Because I often feel like there's such a thing as a "healthy" surcharge. But this one definitely won't break the bank! (Whole30 compliant, Paleo)
Unsweetened non-dairy milk with a drop or two of vanilla extract
Come on! Sometimes the answer can just be simple. And it doesn't get any more simple than this. And if the non-dairy milk isn't creamy enough for you, you can also throw in some coconut cream. Just make sure to stir it well to help it blend thoroughly!
Coffee creamer done better
Coffee creamer is the Achilles heel for many transitioning to a healthier lifestyle. At first glance, there doesn't seem to be a lot of options. But that's because many of the best options are currently only online.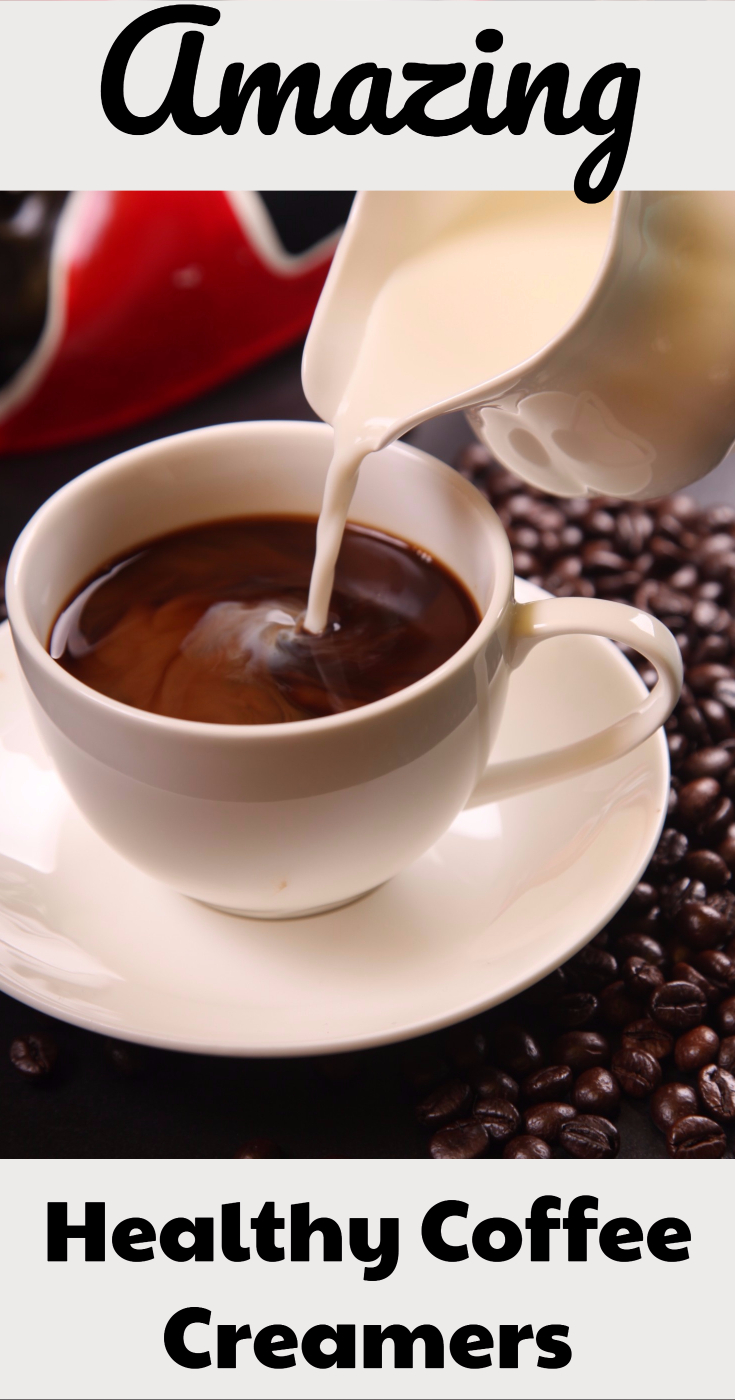 I wish I could go to my neighborhood market and see a really healthy creamer But most of what you'll find on the shelf will be junk. Pretty tempting junk, but junk nonetheless. However, if you move your search online, you'll start to see a whole new world. With a lot of impressive options.
Don't be afraid to try different things. We all have different desires from our creamer. Don't give up if the first one you try isn't for you. There are other fish in the sea! And other milks for your coffee. So get creative! Who knows what you'll come up with!