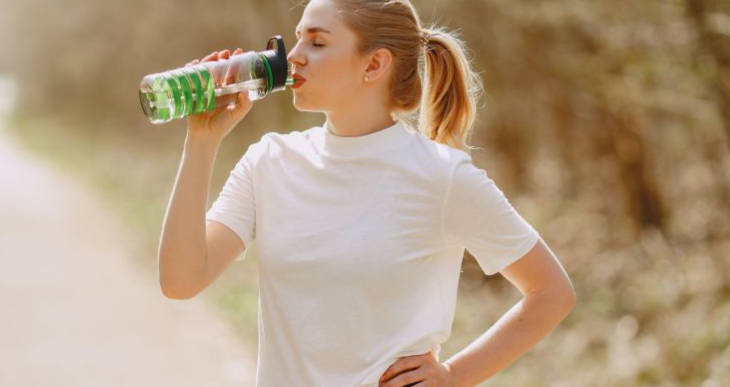 The last few months of lockdown have been a break from routine. Inactivity is the new norm. But the world is opening up. And even if your don't feel comfortable going into a gym, there are many more places open to bike,run or hike. And so this seems like the perfect time to talk about workout essentials.
If you're looking for ways to make your exercise regimen more efficient or need the motivation to start exercising, here 's what you need to know. First, it's important to equip yourself with the right workout essentials. They'll boost your motivation and make your workout sessions more exciting. To that effect, here are 6 workout essentials to get you started on your fitness goal.
A Reusable Water Bottle
If there's one thing that's practically 'exercise 101', it's that you should, hydrate, hydrate and hydrate some more. Do this during and after a workout session. Just don't rely on sugary drinks, especially if weight loss is your goal. Get a reusable water bottle that is easy to carry maintain. It'll go a long way to ensure that you never forget to take a sip.
Fitness Tracker
A well-planned exercise program should have hard days and recovery sessions. One way to keep track of your progress is by using a fitness tracker. Set yourself up with a fitness tracker that can measure heart rate. This will help you push yourself and set proper limits.
Right Fitness Apparel
You are more likely to perform optimally while working out in the right clothing. Outfits that have compression gear like these red white and blue leggings are a favorite among many workout enthusiasts. That's because they generally improve recovery after a workout session. When creating a workout wardrobe, select outfits that channel moisture away from your body so you can stay dry and comfortable throughout your session.
Earbuds or Music Box
A good pair of earbuds or wireless headphones can keep you motivated. Music can make or break your workout. In fact, studies have shown that listening to music can help increase your workout intensity. 
Earbuds or headphones are a must for most people engaging in solitary exercise. So make sure you keep yours in a safe place. That way, you'll never be without them when it's time to get moving.
Eye Protection
These days, you might be more prone to exercising outside as opposed to inside a stuffy gym.  So, make sure you remember your sunglasses. You don't want to be squinting or otherwise uncomfortable working out in the direction of the sun
Also, make sure your sunglasses are the right fit. Pick sunglasses that are non-slip to handle sweat. And make sure they don't ride down your nose.
Phone Band
This is a must-have for people who exercise outdoors; having your smartphone on you at all times is a safety factor. Be prepared for an emergency. As a bonus, you can stream your favorite podcast or music playlist while working out. 
At the end of the day, the right set of workout essentials will make you confident during your exercise sessions. Even better, you do not have to buy them all at once. Simply prioritize the list and start with the items that apply to your current regimen.