Wow, I bet you saw food sensitivities in the headline and thought to yourself, "Now this seems exciting!" Am I right?
Anyone?
Ok, I'll admit that digestion isn't the most romantic topic of conversation.
But it is something worth getting through the discomfort in talking about because the digestive system plays a huge role in your immunity and your total health The thing I want to point out first is that you don't have to have gas, bloating, heartburn or any other form of typical digestive discomfort to be experiencing a food sensitivity. For many, the symptoms are significantly more sneaky.
Do you have any of the following?-
acne
eczema
rosacea
depression
foggy brain
mood swings
headaches
osteoporosis
joint pain
wheezing
seasonal allergies
frequent cold and flu
an autoimmune disease
Well, you just may be experiencing a food sensitivity.
Now I want to point out that a sensitivity is different from an allergy. To get technical, an allergy is an IgE mediated response. Allergies are diagnosed by looking for these IgE markers in a blood allergy test. A sensitivity is a non-IgE response, so it won't show up on an allergy test. Another distinction between the two is that an allergy creates an immediate response while a sensitivity usually has a 24 to 72 hour delay from ingestion for the onset of symptoms. This makes a sensitivity really hard to pin down.
To make things even more tricky, the one thing that will alleviate the symptoms of a food sensitivity is usually the very food that caused the reaction! I won't get into the whole technical explanation of why this happens. Just to quickly sum it up, you're body is reacting like you might when experiencing addiction. The body goes through withdrawal after ingesting the problematic food and the one thing that stops the withdrawal symptoms is that same food. Yet, this inevitably leads to more difficulties as the bad reaction starts all over again with time. Ever known a person who says that only milk will make their upset stomach go away? Well, you guessed it. That person is probably sensitive to dairy products.
Almost any food can cause a sensitivity.
Yet, there are some that cause difficulty much more often. A sampling of some of the higher risk foods is soy, dairy, eggs, wheat, gluten, corn and peanuts. If you are experiencing symptoms of a possible sensitivity, these foods are a good place to start your search.
How do you test for a food sensitivity? Well, we already know that they don't register on a conventional blood test. There are some alternative health care providers who do what is called muscle testing, but that can be expensive, isn't covered by insurance and while many swear by it, the validity of muscle testing is still controversial.
The cheapest way to test for a potential problem is through an elimination diet.
An elimination diet is done by removing potentially problematic foods from the diet for a certain amount of time, say 3 weeks. If symptoms go away during that time period, you have most likely found a food sensitivity. If symptoms don't abate, either it isn't a sensitivity OR there is more then one troublesome food and all problem foods have not been identified.
The way to confirm the sensitivity is through food re-introduction. Foods are brought back into the diet one by one, with a 72 hour gap between each food. It is helpful to keep a diary during this time to note symptoms. When you notice a symptom return, that is a sign to stop eating the food just re-introduced. After a break, you may be able to tolerate this food again, but not now. That is another way in which allergies and sensitivities differ. An allergy is usually for life, but a sensitivity may disappear after giving the body a break, allowing you to have the food on an occasional basis.
There are two important factors about an elimination diet as well as re-introduction.
First, 100% of potentially sensitive foods must be removed. If there is even a trace of the food left in the diet, you may still be reacting to the food. If you aren't 100% sure of what is in a food, don't eat it.
Second, foods MUST be re-introduced one at a time. If you are eliminating gluten and dairy, you can't start back with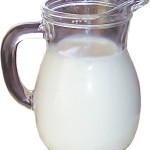 macaroni and cheese. If you have a reaction, you won't be able to identify the troublemaker. A better method would be to have, lets say a small glass of milk, followed no sooner than 72 hours later by a few crackers.
Ok, so far we've learned that food sensitivities can take up to 72 hours to appear and there is a wide array of possible symptoms (including conventional digestion problems.) We've learned that these food irritants can compromise our immunity. Stayed tuned for next week because I"ll be going over some more essential information. Because food sensitivities don't just disrupt your health. They also mess with your weight.