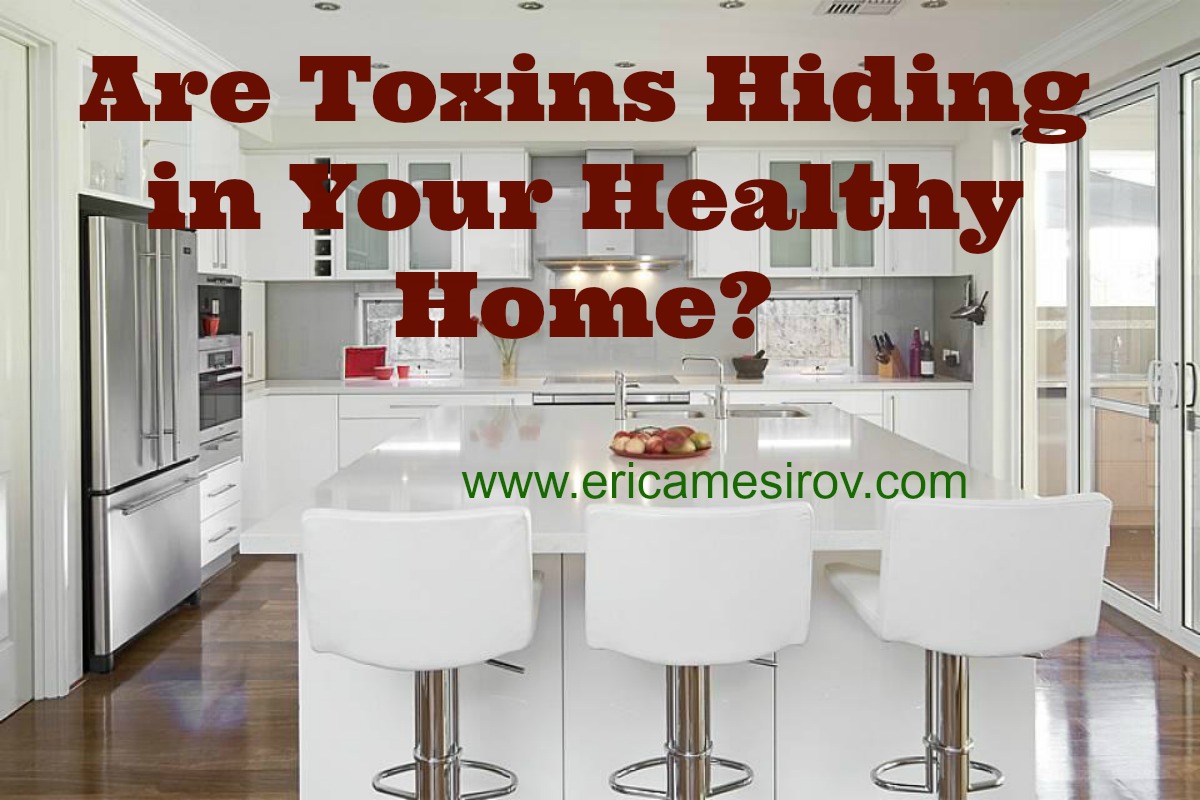 So, it is well known these days that being healthy takes more than just a clean diet. Chemicals are everywhere and many of us would like to lower our toxic load. This might mean doing things like using a Brita filter for our drinking water or buying all natural cleaning products. Yet, are there toxins hiding in our healthy home of which we are unaware? I'll go over some of the most commonly overlooked perpetrators below.
Our Shoes
We are moving on our feet all day. Our feet pick up more than just dirt throughout our travels. We come into contact with all sorts of toxicity in our daily sojourns. This may be in the form of bacteria, animal waste products, cigarette butts, lawn chemicals or gasoline. When we walk into our homes, these toxins are left behind on everything our feet touch!
Luckily this has an easy fix; take our shoes off at the front door. Now that wasn't so difficult, was it?
Our Shower Water
So we wouldn't dream about drinking water if it didn't come out of a bottle or pass through a filter. Yet many of us shower in the unfiltered stuff everyday. And here is the scary part. The heat from our showers can not only change the structure of chemical compounds like chlorine into something more toxic. Hot water can also release toxins into the air, making them easier to breathe in. A hot shower will open up skin's pores, allowing chemicals to more easily absorb into the body.
A shower water filter can be purchased for about $50 and is pretty easy to install. I just changed my filter to one from Aquasana (www.aquasana.com) and I can even feel the difference in my hair and skin. What an economical way to make a big health difference!
Our Mattresses
We spend about 1/3 of our lives asleep. So it is a no-brainer that sleeping upon something toxic may eventually impact our health. Most mattresses are synthetic and composed of multiple chemicals like formaldehyde, flame retardants and polyurethane. Considering that we should be in bed for 50 plus hours a week, this can lead to tremendous chemical exposure, even for someone who otherwise leads a healthy lifestyle.
The fix unfortunately isn't so simple. An all-natural, organic mattress can run thousands of dollars, making it unaffordable for many. Still, it is important to be aware of the option. A less toxic mattress can be the answer for someone who is experiencing sensitivity symptoms that persist despite other forms of intervention. And someone with the finances to do so should definitely choose a non-toxic mattress.
Our Outdoor Pets
Quite frankly, we don't want to know what Fluffy and Scooter are doing behind our backs. I saw my bouncy, too-cute poodle eat a dried turd recently, and I hesitate to think of what other trouble she finds in her day. Dogs especially live by the motto of "the more dirt the better". If my description of what might be hiding on your shoes frightens you, I hate to mention what chemicals are hiding on our pets.
I would say it is important to keep dogs out of the bed, but I understand how physically and emotionally difficult that is for most (including me). A regular bath schedule is a must, based on what is tolerable for the skin and health of the individual pet. Also, switching to all natural flee and tick medication is another good step. We love our pets, but we don't need to love the chemicals that come with them!
Our Carpets
Carpets provide a double toxic wammy. Carpets are often composed of synthetic chemicals and then treated with toxic anti-stain solutions. Additionally, carpets absorb all the toxins that we track in from our day. In fact, our carpets may be the single largest form of toxicity in our homes! This can be frustrating because, as with mattresses, there isn't a cheap solution.
A first step would be to develop a regular, non-toxic cleaning schedule for carpets to remove the toxins we drag home. Just doing this will make a difference to air quality. If replacing synthetic carpets with hardwood floors or a natural fiber carpet is affordable, all the better.
The reality is, someone living today is going to be exposed to toxic chemicals.
It is unavoidable and there is no benefit to staying awake at night worrying about it. At the same time, it is important to be aware. The more we understand about our toxin exposure, the better choices we can make. Being healthy doesn't mean being perfect. It means taking steps on a daily basis to promote health.
This might involve becoming more vigilant about home cleaning. Or switching to more natural products for your pet. Or just simply educating yourself through posts like this.
Minimizing toxin exposure from just one of these categories can lead to a healthier you! So, what changes can you make that will lead to a less toxic home?