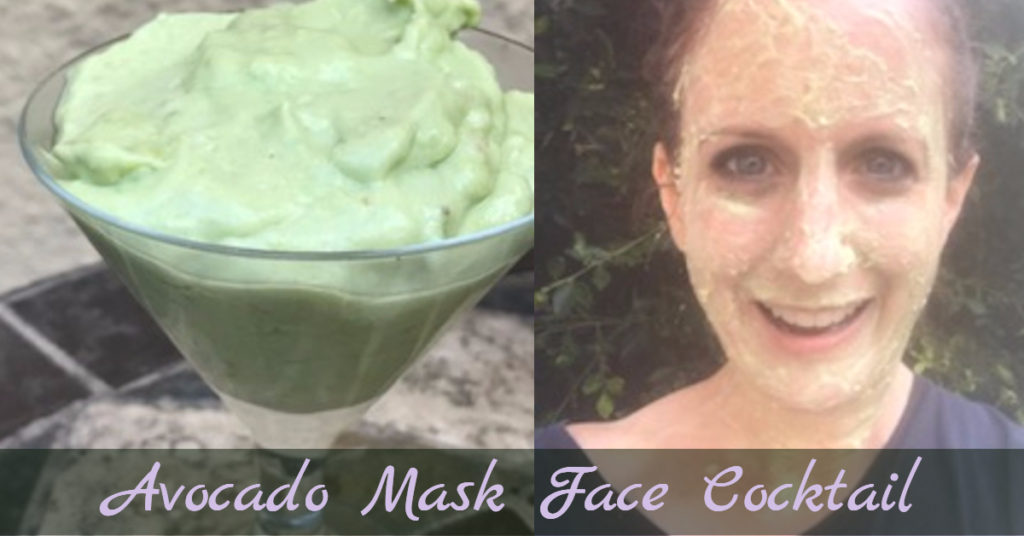 I was thinking the other day. What if I took a bunch of my favorite powerhouse foods. And instead of eating them, I slathered them all over my face? Weird, but slightly alluring. And that is my inspiration for the Avocado Mask Face Cocktail.
I talk a lot about how geeky excited I get over Superfoods. And I'm totally a do-it-yourself kind of gal. Why buy a store bought product full of chemicals when there's a healthy option right at home? An avocado face mask is right up my alley.
The Avocado Mask Face Cocktail
Maybe it's the little kid in me, but I love getting to slather green all over my face. It reminds me of the girl who kissed a toad and turned him into a prince. Because, you sure look like a toad while wearing the mask. But when you wash this puppy off, your skin will feel so beautiful and glowing.  Aaaah!!! Just like the prince (or princess!)
Plus, this is a cocktail you can totally drink. I mean, I wouldn't drink it. It would probably taste nasty. But you could and it would be super good for you. But the good news is you don't have to drink it! You can just let it sit on your face for a half hour and let your pores drink in the nutrients.
Avocado Mask Face Cocktail ingredients.
The ingredients are super simple. They're likely things you already have in the cupboard. But every ingredient is a superfood for your skin and will help you attain natural, beautiful radiance. You know how smoldering vibrant you look after clean eating. Well this is sexy clean eating for your skin.
½ small avocado

⅓ cup full-fat or low-fat yogurt

1 Tbsp rolled oats

2 Tbsp coconut oil

1 vitamin e capsule (400 iu)

(optional for acne prone skin) 1-3 drops tea tree oil
Add all the ingredients except the vitamin e into a food processor. Pierce the vitamin e capsule and squeeze liquid to the mix. Mix for about 60 seconds. Open processor and stir with a spatula to remove any clumps. Blend for 30 more seconds.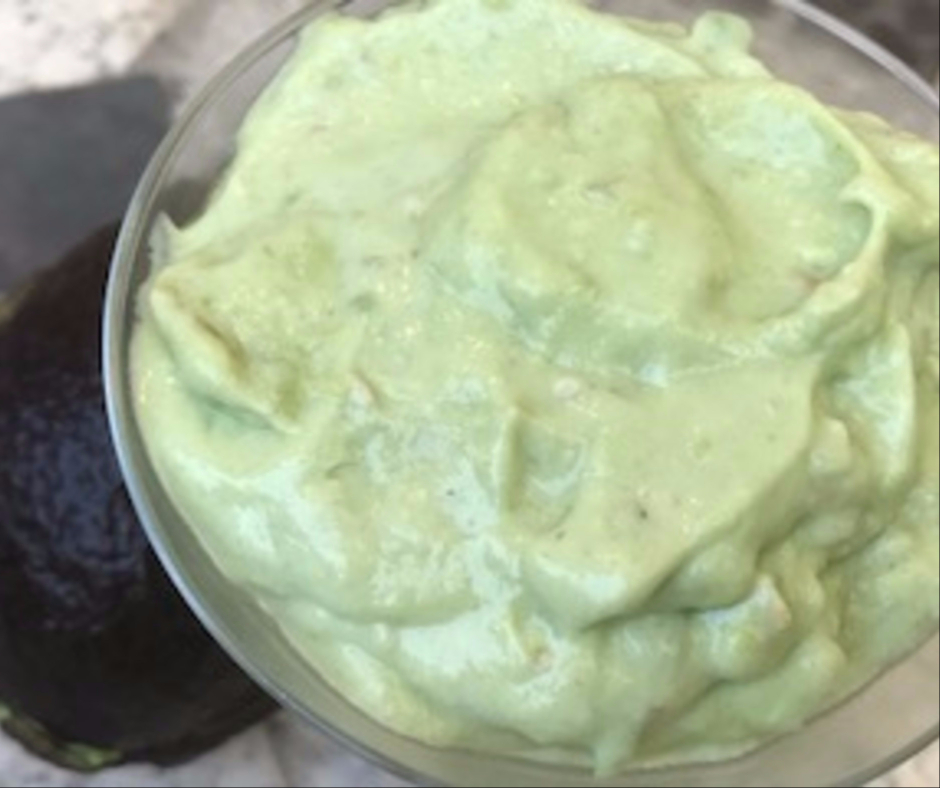 Pour into a container. Slather onto face and let sit for 30 minutes. Take a picture to commemorate how green you look! Then wash off with warm water.  
Refrigerate leftover face mask. It should keep for 2 to 3 days. Remove the top layer before using if it browns.
The healing avocado mask touch
Here's how this mask will benefit your skin
Coconut oil – This is anti-bacterial, anti-fungal, and very moisturizing.

Oatmeal – An anti-microbial food. It prevents the spread of bacteria.

Yogurt – Contains lactic acid which dissolves dead skin, brightens pores, smooths rough skin and prevents aging

Vitamin e – fights free radicals and keeps skin young

Avocado – Great source of fatty acids, vitamins e and c, and antioxidants, all which protect the skin.

Tea tree oil – Good for drying facial oil and improving acne-prone skin.
So there you have it!
Try this beautifying homemade Avocado Mask Face Cocktail. Or consider these natural face masks. Healthy enough to drink, but your skin will drink it for you! And watch your friends become green eyed monsters when they see your glowing skin.