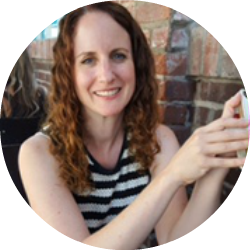 Do you need a health & wellness blog for your  newsletter?
Consider Erica Mesirov health, wellness and lifestyle blog writing services. Don't just settle for a generic blog writing service. Give quality to your customers.
I've written posts for websites all over the world. I would love to be able to help you. Please e-mail me at erica@ericamesirov.com with the details for your blog and your desired budget.  The following information will be helpful:
How many blog posts you're seeking per month
Word count of the desired blog posts
Any other details you're looking for in a blog writer
Thank you for considering Erica Mesirov health and wellness blog writing services. I will get back to you within 24 hours.
Are you looking to advertise your health, wellness or lifestyle product?
I have advertising space available through banners, link placement, and sponsored posts if it is a good fit. Please take a look at my media kit last updated March 2018.
Sponsored posts are always original and I design them to not seem "sponsored".  And the feel is genuine. This is is because I only do posts for products I believe in. So any sponsored blog post will be to the highest standard.
This is a sampling of services offered. Please e-mail erica@ericameirov.com with your specific needs. I will get back to you within 24 hours.
Sponsored Post Samples
Here is one done for Groupon in 2017
This is an affiliate marketing post
Links and Ads
I place links and ads based on the advertisers needs. I'm happy to try to accommodate the desired placement if the product or link seems a good fit. Reasonable revisions will be made until the client is happy and payment is made. Please inquire with me directly at erica@ericamesirov.com for more information.
I look forward to work with you!!!