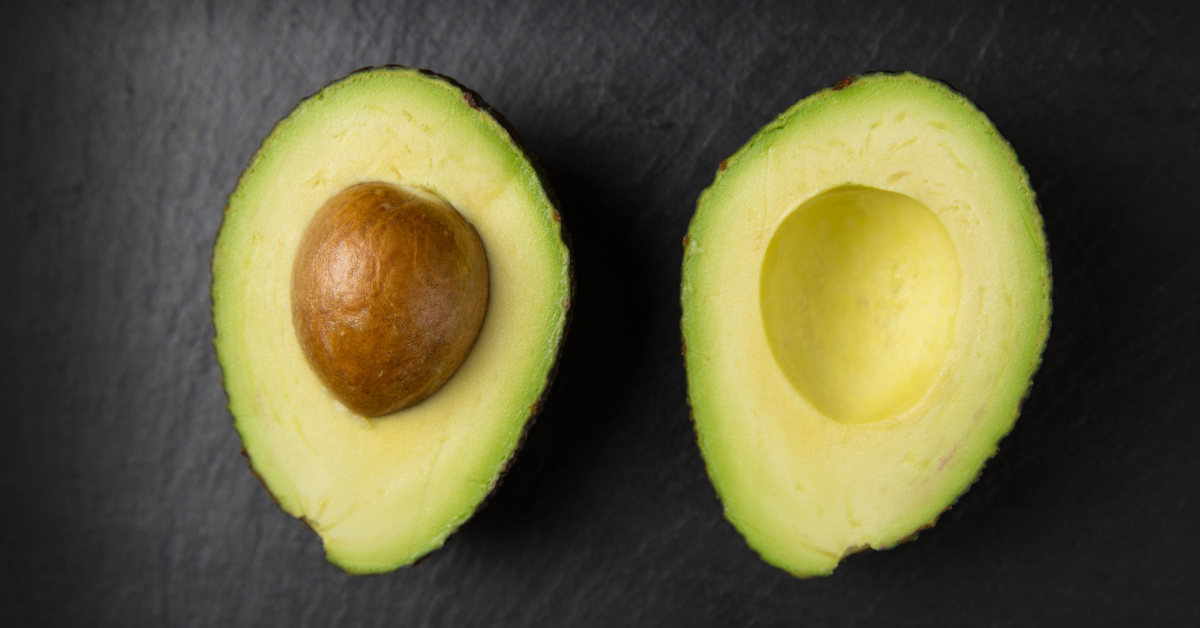 Avocados are more expensive than ever. I used to often find sales that offered 2 or 3 avocados for $1. Admittedly, I live in California – the land of cheap avocados. But today I bought a single avocado for $1.97. Ouch! So I want to talk about affordable avocados.
Avocado is a form of healthy fat. And it makes almost any meal taste better. But most of us are on a budget. So how do you enjoy avocados more often while spending less? 
There's no getting around that this healthy fat is a little pricey. But you don't want to  limit how often you enjoy them. So stretch that dollar so you can have more of the good stuff with less of the financial heartbreak.
Here are some of my favorite tricks to make avocados affordable. Hopefully the price will go down soon. But until it does, here are my go-to favorites for enjoying more for less. 
Get it in the right portion (packet, I mean)
I thought I would never tell you to choose a processed product over a whole food. That was until I decided to talk about affordable avocados. Those suckers spoil at lightening speed. You're often forced to eat more than you would because it won't keep.
The portion packets have more reasonable serving sizes. These can save you dollars by delivering the delectable fruit in a package that's all you need. For about $3, you can get around 4 single serving packets. Or you can get one larger avocado. If you're cooking for a big family, the large avocado makes sense. If it's just you, go for the single servings.
Mash your healthy fats
What goes great with affordable avocados? Other healthy fats. And mixing your fats is a way to add filler and make this yummy taste last longer. 
Put together avocado, plain hummus, and your favorite spices. Mash them up good! This will help you enjoy multiple healthy fats that you love in a new way! 
Pick up olive oil and lemon
As I mentioned, this fruit turns brown quickly. Saving some for later can be a challenge. But the reality is that a large avocado is a better value that a teeny tiny one. So are there things that really work to keep it from spoiling?
Olive oil and lemon are two substances that slow down the spoiling process. And you don't need to use a ton. Just brush on a thin layer and put it in the fridge. Now you can feel better about splurging for a single large avocado as opposed to a few, pricier small ones. 
Turn your back on organic
A nutritionist telling you not to buy organic? Here's yet another thing I never thought would come out of my mouth. But times are tough, man. And affordable avocados don't come easy. 
The reality is that avocados are part of the "clean 15" selected by The Environmental Working Group – meaning they're low in pesticides. In fact, they're one of the cleanest foods out there. So eat organic. But don't waste your money where it's not needed. Conventional avocados are the way to go here!
Go in with friends
You'll likely get much more affordable avocados when buying a few. But buying a whole bag can be pricey too. And maybe it doesn't make sense for you to have so many. This is when your friends come in handy.
Grab an avocado loving buddy and run to your market. Grab a bag to split. This isn't brain science. It's just a simple trick to save money. It works, and then you and your friends all get to enjoy avocados. 
Get chilly with it
Did you know you can buy frozen avocados? True story! And the frozen option is usually more economical because it is picked and frozen in-season. What a way to maximize your dollar.
But here's the catch. These frozen varieties are good for uses when you want to make something creamy. Think of adding it to soup or a smoothie. You're getting all the healthy fat at a better price. But don't plan on making trendy toast out of it. It won't taste the same as if you use fresh. 
Think outside the box
You may do the bulk of your grocery shopping at your local market. But this approach might not be the best way to get affordable avocados. In fact, your regular food store might have some of the highest prices.
Here are some other places to look: Check out 99 cent stores. How about places like Target and Walmart? Or, depending on where you live, what about your local Farmer's Market? Go in the last hour to get the best deals. All of these places are likely to have better prices. Though I wouldn't recommend a bulk place like Costco unless you're going with a large number of friends.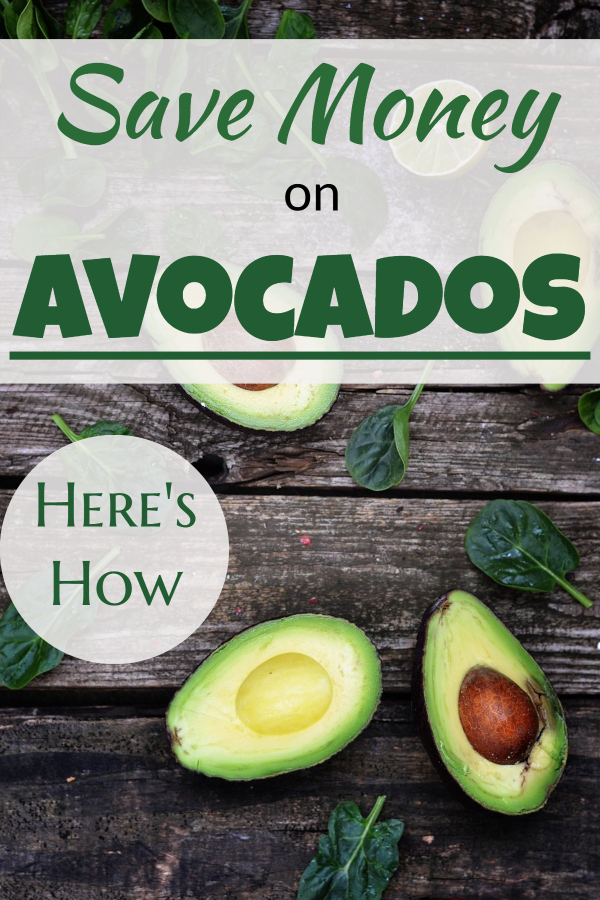 So these are some approaches to getting affordable avocados Prices are high now. And in many parts of the country, they're never super low. But that doesn't mean you need to deny yourself this healthy fat. These are my favorite ways to get more for less. Do you have a favorite savings trick? I totally want to know so please tell me in the comments below!