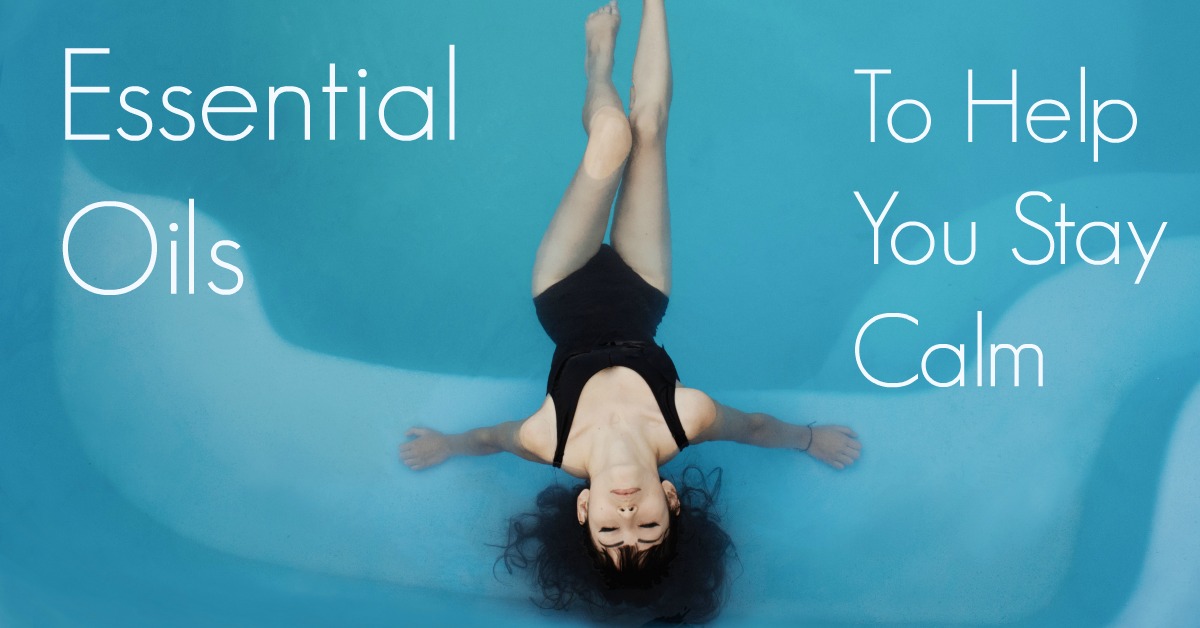 Is anyone else feeling the pressure? The days are literally getting shorter and time feels more precious than ever. And sometimes there just isn't the time to stop and breathe. And while we're taking care of everyone else on our list, what about ourselves? I can't stress enough (no pun intended) how important it is to  take some time every day to create a personal sense of calm.  And essential oils are a great tool to get there.
But before the pressure of it all makes you rip your hair out, know that creating a sense of calm only has to take a few minutes of your day. And the results can be long lasting. You only get one life. You might as well spend it feeling good.  
Here are some of my favorite ways to use essential oils for de-stressing and creating a calm environment:
Add essential oils to a diffuser and let the scent fill the room

Mix the oils with water and spray them onto sheets or clothing

Add them to bath water for a relaxing soak

Mix them with a carrier oil and apply the mixture directly to the skin. (It is always best to mix essential oils with another oil before direct skin contact.)
Does any of this seem like it will take a lot of time? Nope!  And many essential oils are fabulous for reducing stress and enhancing a sense of well-being.  
And what are my favorite essential oils to create a sense of calm?
Lavender:
Mmmmm, i just LOVE the smell of lavender. I add it to my diffuser and let  peace waft through the room. Lavender oil actually has a healing and restorative effect on the nervous system, And when the nervous system is too stimulated, you become prone to stress and anxiety.  So just breathing in lavender oil can help settle your tension and add calm to your day.  
Bergamot:
This one originates from the rind of fruit and is great for when you are feeling down and relaxation. It is known to really uplift the spirit. Breathe in the scent when overcome with anxiousness or having sleep troubles. Use it when getting (or giving)  a massage. (Yum, massage!) If you're looking to just relax, bergamot oil is a great one to try.  
Frankincense:
Originating from the Boswella plant, this is a great one for when life seems to be spinning a little too fast. Combine with lavender and diffuse or spray it into the room and aaaaaah! Amazing. Frankincense is considered very uplifting and stress lifting. And is a great for creating an inner sense of calm.  
Chamomile:
This is another one that is distilled from flowers. This oil is all about its comforting nature. It can soothe both your upset tummy as well as calm your frazzled nerves.   Put it to your diffuser and let the pleasant scent travel through your home. Or add it to your bathtub and let it put you at ease.  It is known to calm your nerves, lift your mood and help you sleep with tranquility. 
Yiang Yiang:
So not only does this oil have a really fun name. It's a great oil for when life has pushed you just a little too far. (Yeah, I'm talking to you 12 hour workday!) This is great for chronic stress, deep anxiousness and anything else that is trying to mess with your sense of calm. There is no better way to wind down from a "oh my gosh, help me" week than getting a massage with yiang yiang. No time for a rub down? Diffusing it into the room will do the trick.
You can make the time.
Hey, life might be hectic, but essential oils are a great way to squeeze in some "you time". If you've used essential oils before, you understand their rewarding nature. If not, it is truly time to give them a try.
And experiment with these oils to help calm your nerves. My middle name is stress (well, actually it's Renee, but you see what I'm getting at.) If they work for me, they can work for anyone.
Not sure where to start. Get an oil you like and put some drops on the bottom side of your pillow. Ready for something more advanced. I highly recommend getting a diffuser. Bottom line: You will love essential oils so much more than those fake, scented air fresheners. And they don't just smell good. They make you feel good!