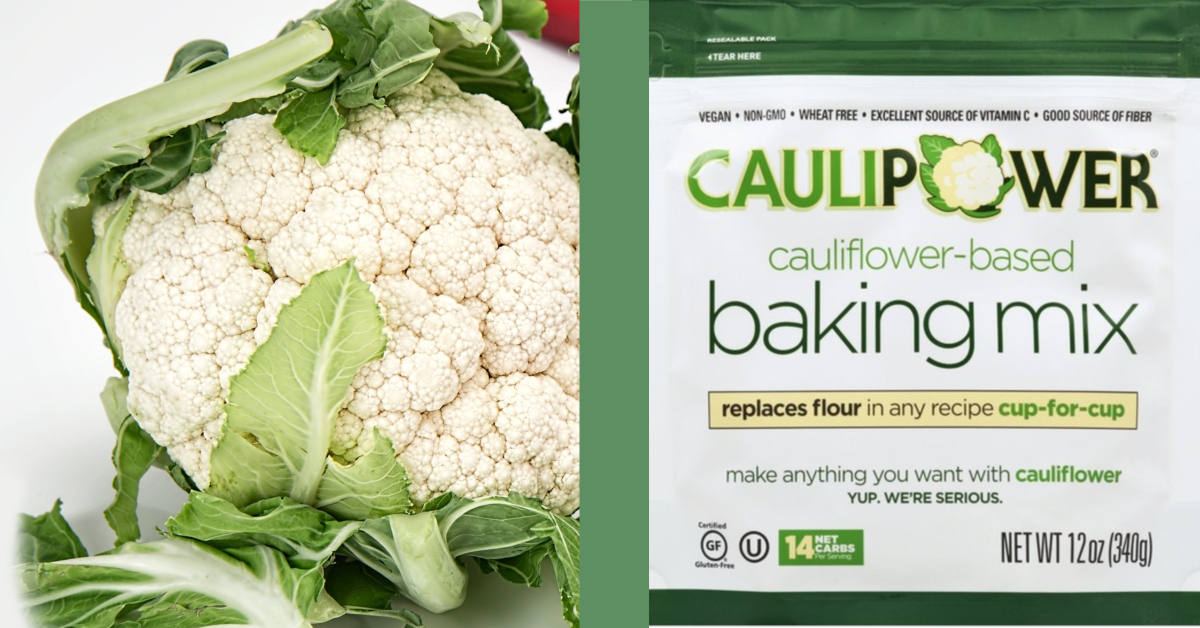 Cauliflower is sprouting up everywhere! Each time I walk into the supermarket, I see a new product on store shelves featuring cauliflower. So are these a diet friend – meaning will they leave you healthier and help you lose weight? Or are all these cauliflower products just a well-packaged gimmick?
The popularity of cauliflower
In this era of the low-carb diet, cauliflower has been all the rage. This is because cauliflower can fill in for starchier alternatives. So instead of having a bread filled pizza crust or a bowl of rice, you can have a crust made of cauliflower or cauliflower rice. That just seems so much healthier and low-carb
But on the tail of cauliflower pizza crusts and rice came a large assortment of cauliflower based products. It seems that everything that used to be made of flour, can now be found with cauliflower. So what's with this cauliflower craze?
I had a few questions from the start. Do these products really boast a lot of cauliflower? Does this mean they're healthy? And are they good for weight loss?
So, I went to the store and bought an array of cauliflower products and tried them. I assessed how they tasted. And then, how they stacked up nutritionally. And today, I'm going over the real deal about these products.
Are they a diet friend? Or are they a dressed up gimmick? Let's find out!
The contestants for the diet show-down
Here's the products I chose to try. All of them were marketed with a large print CAULIFLOWER at the top of the label.
Pretzels

Baking Flour

Gnocci

Cheez-Its

Mashed Potatoes
Whew! That's a lot of products. So here's what I did. First, I tried them for taste. Then I checked the label and assessed which of these would be considered health food. And which of these are just a gimmick.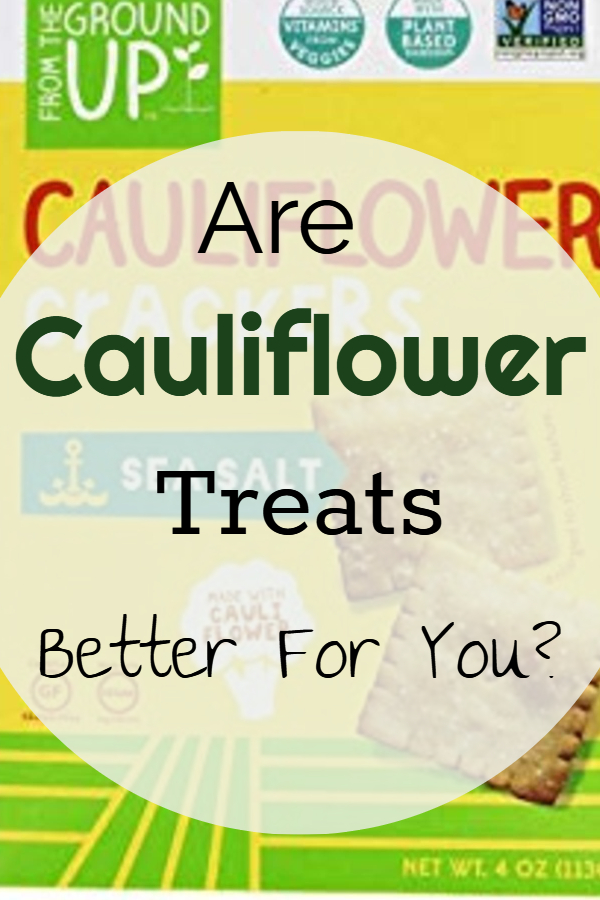 Product taste test
First I tried them for taste. I was, of course, skeptical. Surely there would be a weird aftertaste or something.
I didn't find that to be the case. But here's what I did find.
Most of the products tasted pretty normal. Pretzels tasted like any other pretzel. Cheez-its were just cheez-its. And the cooking flour had kind of a creamy texture once baked that I really liked.
Maybe the mashed potatoes tasted the most like vegetable. But that makes sense because cauliflower was the main ingredient. Still, it was smooth enough to sub for mashed potatoes and fulfill that craving.
Bottom line – everything tasted pretty good. And for the most part, they didn't taste like vegetable. They tasted like what they were trying to be.
So, does this mean these products are a diet friend? Because that's the real question.
Cauliflower products: a healthy alternative?
So the burning question is whether these cauli products are any healthier. Are they lower carb? Do they boast really vegetable power? Well, the only way to get to this answer was to look at the food label. And here's what I found.
Cauliflower rice is a low-carb product. After all, the main ingredient is cauliflower which is way less starchy than rice. But, there's a big difference between cauliflower rice and most of these cauli varieties. That's the amount of cauliflower.
What surprised me was that many of these products (other than the mashed potatoes)  had cauliflower as only one of a bevy of ingredients. And many of these ingredients were quite starchy. In fact, these products contained many different types of actual flour. 
They were a little lower carb than the conventional option. But this wasn't a game changer. Let's say a regular cup of flour contains about 22 grams carb, These cauli alternatives had about 18 grams. So a modest savings.
And what about the added value of sneaking vegetable in your diet? Well, there is something to be said for that. But I fear that once you process cauliflower enough to turn it into a flour and then bake with it, you've cooked out most of the fiber and nutrition.
The bottom line
These products for the most part are a little bit lower carb. And hey – the mashed potatoes were actually a lot lower carb. Though they were the exception. In moderation, these foods can allow you a treat with a little less of a blood sugar spike.
But the reality is that these treats are mostly just gimmick. Sad but true. They come at a much higher price tag. They don't offer that much extra nutrition. And they often still contain refined carbohydrates!
Purchase them to try something different. But save your hard earned money if you're just choosing them for the extra nutrition. They won't give you much of a health boost. But they' take a big bite out of your healthy food budget.