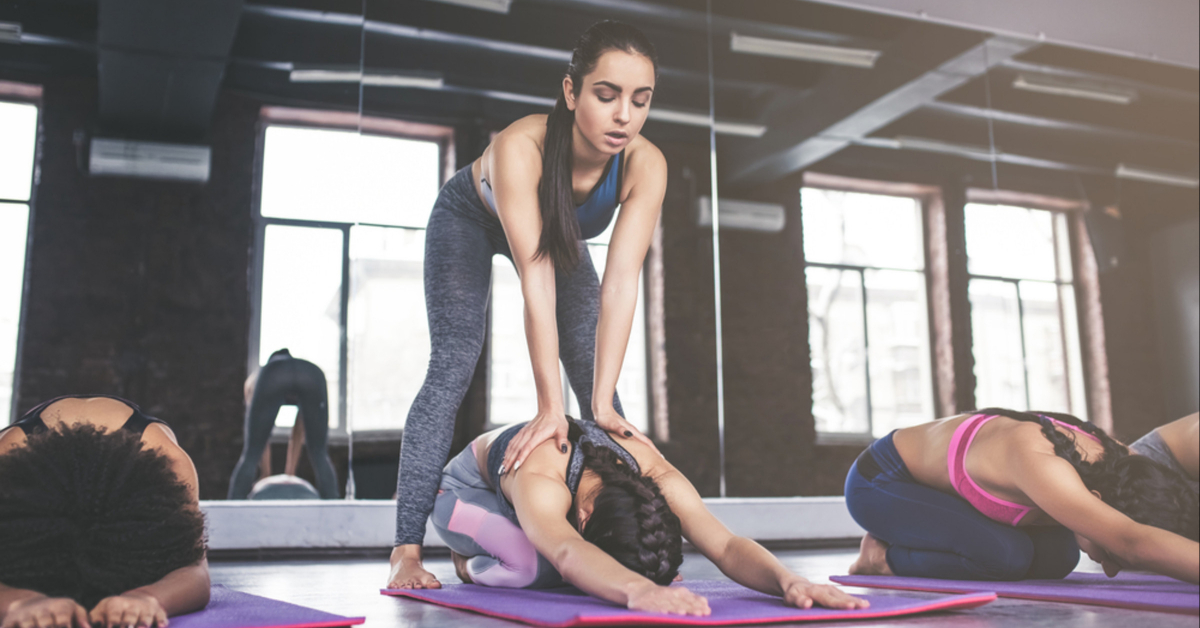 I've been using Classpass for a few years. And I've been with it long enough to see some changes. So today I want to talk about some of the pros and cons of using Classpass in 2020. And help you decide if Classpass is what you need to bump up your exercise regimen.
Want a discount on your first month of Classpass? Get a 14 day free trial with my link! 
What is Classpass?
Classpass is an exercise membership plan that lets you participate in a variety of workouts. Most exercise memberships give you access to classes at one particular studio. But Classpass lets you choose from vacant spots in a wide variety of studios. 
When Classpass started in 2013, memberships were sold as unlimited. Meaning that for $99, you could take as many classes as you wanted per month from a variety of studios. As long as you only visited each studio a maximum of three times.
By 2016, they had transitioned from unlimited classes, to a membership that allowed a set number of classes per month. So you had options like 3, 5, or 10 classes for a set price. And you still could visit each studio a maximum of 3 times
In 2018, they transitioned their program yet again. And this time they have a points based system. Which offers additional flexibility – but the flexibility comes with a price.
Classpass 2018 points based system –
With the Classpass points based system, you start with a certain amount of points per month. In Los Angeles, I get a 70 point package every month. This replaced my 10 class package I had in 2017. And the 70 points cost me the same amount my previous 10 class package. This is an older package, but those joining new now will have similar options.
Which means that, if I take all classes that are 7 points, I still get 10 classes. But now studios get to charge whatever they choose for their classes. I've seen classes for as little as 3 points. And I've seen classes as high as 18 points!
So is Classpass in 2020 worth it? What are the pros and cons? And will this meet your exercise needs? Read my take on it below!
The Pros
You learn about hidden gems you never knew existed
In my time with Classpass, I've tried a wide variety of classes. The classes I've taken include HIIT, Pilates, barre, aerial hammock, powerplate, weight training, and dance. Hey, you can even work in some meditation if you want. 
If I hadn't done Classpass, I probably wouldn't have ventured outside of my comfort zone. I used to stick with what I knew. And getting to try a variety of classes introduced me to things I enjoy that I would have never discovered otherwise.
You have lots of flexibility
There are classes in the early mornings, afternoon, and evenings. Whenever you have an opening in your schedule, there's a class you can take. This gives you amazing flexibility in your schedule.
Studios provide special offers to Classpass members
Let's say you find a studio you really like. And you'd like to take a few extra classes. Well many studios offer special discounted packages to Classpass members that are significantly cheaper than the packages on their website.
Often they'll email you an offer after you've taken a class or two at their studio. But for other studios, you can just ask. And they may just have a deal!
You can roll over points
Let's say you get busy and don't have time to use up all your points. You can roll over 10 points to the next month. And then when your schedule frees up, you have extra points to play with!
If you have flexibility, you can take lots of classes for your money
There are great classes that are only 5 or 6 points where I live. Workout by yourself at a variety of traditional gyms for just a couple points. So if you have flexibility, you can really max out your points and take lots of classes.
But this requires you to be flexible in two ways. The lower point classes are more often at off-peak hours. So its a plus if you're free at non-peak times.
Plus, certain studios just come cheaper, even at peak times. And from my experience, they aren't necessarily worse than the more expensive ones. But you have to be open to exploring new options.
I often find great deals on yoga and meditation classes. And certain HIIT studios offer a break too. Plus, I've gotten a couple hours to work out at popular gyms in my area for as little as 2 points. So again, this works best for people willing to try a variety of options.
You can do more than exercise.
Classpass in 2020 offers way more than just the opportunity to workout. Sometimes I get busy and don't workout as much as other months. And there are thankfully alternative ways to use your points.
I've used my points for personalized stretch sessions and infrared sauna session. You can also use them for things like eyebrow waxing, massage, and facials. I mean, ideally you're signing up because you want to exercise. But these are great ways to treat yourself when you just get busy.
The Cons
Certain popular classes can be crazy expensive with the points system
Some very popular studios are no longer a good deal through Classpass. Studios can charge whatever they want for their classes. And so some classes will eat up all your monthly points.
For instance, let's say you want to take a class at Barry's BootCamp in Los Angeles today. There are multiple classes that are 18 points. Their cheapest class is still above average at 10 points. So just one class at this studio can take almost a third of your monthly points.
With certain studios, it may be cheaper now to just purchase classes straight from their website. So Classpass may not be for you if you're adamant about going to certain studios. At least if you want to go more than occasionally.  
Studios become more expensive the more classes you take
Classpass no longer has a 3 class maximum per studio. But they do up the points for a studio once you've hit your 3 allotted classes for the month. Meaning that classes can become expensive.
Classpass is great for those who want to try a variety of teachers and classes. But it's not good for those who want to chill out at just one studio. Classpass  introduces you to lots of studios. And once you find one you love, it might make sense to join their membership instead.
Some studios are more welcoming to Classpass than others
Don't get me wrong. I've personally had a good experience feeling welcome in different studios. But this isn't for you if you feel a need to be part of the in-crowd.
Certain studios have a large membership base of their own. And many of the people in class may know each other. Which can make you feel like more of an outsider if you're dropping in.
They charge a fee if you don't show up to class
If you cancel your class with less than 12 hours notice you're out $15. If you miss your class altogether, say goodbye to $20. No joke – I once ran in front of a moving vehicle and almost got hit to avoid arriving late to class, losing my place, and being charged the 20 bucks.
So Classpass is not good for you if you're often too busy or tired for exercise. You'll be out lots of money if you continually don't show up or late-cancel. And make sure you always check-in with the front desk. Otherwise they can accidentally mark you absent!
It would be so expensive to go to a class every day
You can always buy more points with Classpass. So you aren't completely limited in the amount of classes you can take. But this isn't ideal for someone who wants to go to class every day.  
Many studios offer memberships that allow you to take a class daily. And if you want to go to class often, this is going to give you more bang for your buck. With Classpass, I supplement my studio visits by jogging on some days when I'm not in class.  
Conclusion –
The bottom line is that there's always an offer available to new customers. So if you're curious, take the opportunity to try it at a reduced price (just make sure Classpass has offerings where you live.) And if it isn't for you, just cancel after the first month.
Want a discount on your first month of Classpass? Get a 14 day free trial with my link!
I think Classpass 2020 is great for those who want variety in their workout and aren't afraid to try new classes. It's also fantastic for someone just getting back into shape and looking to try all o their options.  It's fantastic to be able to do HIIT one day, stretch and build my core with Pilates the next, get cardio in a powerplate workout, and then do something just for fun like aerial hammock.
I think most exercise forms have limitations when you do them exclusively. Like Pilates helps you build your core and build long, lean muscles. But it's not great for cardio. And HIIT is great for endurance. But most studios don't offer enough stretching and lengthening.
Classpass lets you build a balance in your exercise routine. Even if it does require some creative juggling to get into the classes that maximize your points. And it allows you to often take classes at studios for cheaper than their normal class rate.
I've been a member for almost 3 years and I like it. And I'm hoping you'll love it too.
This post contains affiliate links. If you enroll or purchase something with one of these links, i'll get a small compensation. I only post links to products I personally recommend.