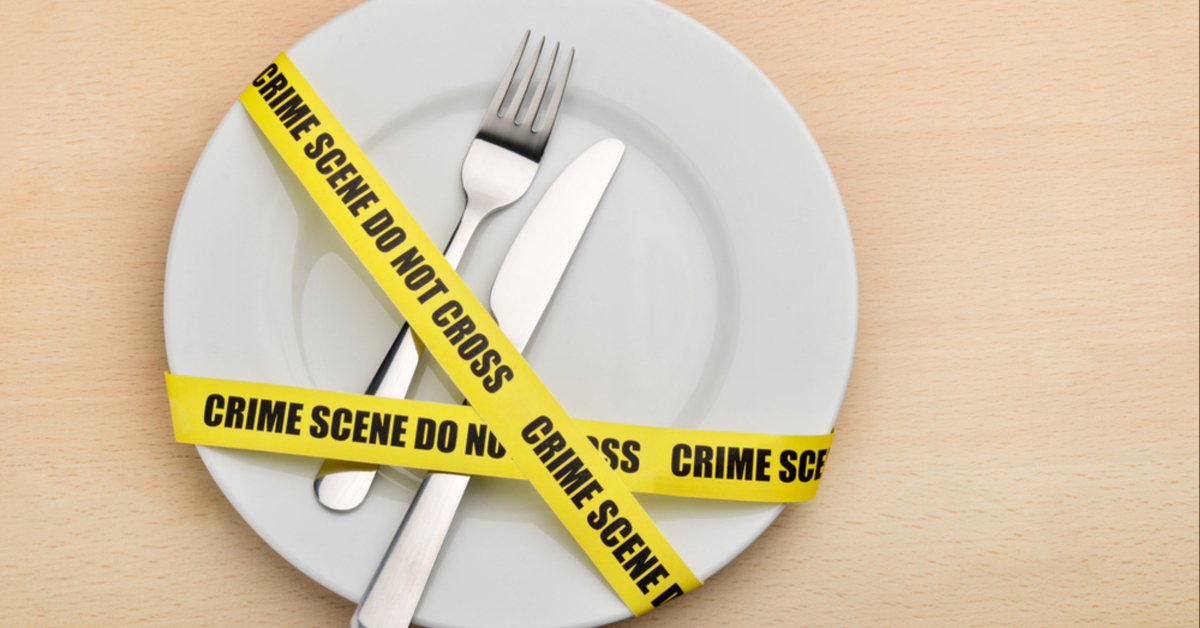 So you've been diagnosed with a food allergy or sensitivity. Feel like your life's over and you'll never eat happy food again? If you joined my blog a few weeks ago, you read the story of how I discovered my gluten intolerance. The first few weeks after a diagnosis can be a bit mind rattling.
But I'm here to tell you that this isn't the end of the world. You'll still find ways to eat lots of your favorite food. You'll still be able to eat out in restaurants.
When you've been diagnosed with a food allergy, your diet is just going to take some reorganizing. Because you're going through a transition. But you're gonna be OK. Here's how to cope.
Take a deep breath
The first thing you need to do is breath. If you've never paid attention to what's in the foods you eat, your new restrictions will at first seem overwhelming. But things won't stay like this forever.  
Remember learning to ride a bike? You were scared you were going to tip over at first. Now you probably take for granted everything you need to do to stay upright.
Living with a food allergy works the same way. At first you have to pay really close attention to your diet. But eventually, everything will become second nature and you'll find joy in eating despite your food restrictions.
Start reading food labels
One of the first things you'll need to do is learn to read food labels. Because this is essential to avoiding your problem food. Allergens are often found in surprising foods.
For instance, dairy isn't just in yogurt and cheese. It's in cakes, crackers, soups, curries and more.  (Don't let this get you down. Because we're gonna talk about how to eat your favorite foods with allergies in a second.)
You'll want to to look at the ingredients. But also make sure to look on the very bottom of a food label. U.S. food labels have a section on the very bottom that lists a food's  major allergens. It will look something like this: *Contains Dairy & Soy
This helps you identify if a food contains a common allergen.
Find new ways to enjoy your favorite foods
Your new food allergy does not mean you can't ever eat you favorite foods again. Your just going to have to learn to eat them in a new way. This is when the world wide web becomes your friend. Because there's no shortage of modified recipes online.
Staying with dairy, let's say you're a cheese lover. Well, there are some really addictive recipes out there for nut cheeses. You can even find websites that cater entirely to recipes for specific food allergies.   
Or you can purchase alternative cheese pre-packaged. And don't fret if you're not a fan of the first alternative you try. There are so many options, you'll surely find one that works for you.
Find your new favorite restaurant
So what if you don't like to cook? You're basically just doomed if you have a food allergy, right? Not so fast.
Now don't get me wrong. There will be certain restaurants that aren't good for you. But many restaurant owners are very aware of food allergies. Some even have special menus that break down their menu by allergen. 
Plus there are apps you can download. Find Me Gluten Free is a good one if you've been diagnosed with a gluten allergy. You can do searches to find restaurants near you that are gluten-free friendly.
Mom and Pop family owned restaurants may become your new best friend. Because if they're cooking food from scratch, they're likely to be able to tell you every ingredient. Which can allow you to eat confidently with any food allergy.
When in doubt over whether a restaurant can accommodate your food allergy, just ask.
Find a support network
You can connect with others living all over the world. It's so helpful to find a network of others struggling with a food allergy. Because someone with experience can help you get through most hurdles.
Look for a Facebook Group. Or maybe ask a question in an online forum. Or subscribe to newsletters on sites that cater to people like you.
There's help out there. Your not alone. You just need to not be afraid to speak up and ask for it!
(This post contains affiliate links. If you make a purchase using one of these links, I'll make a small commission at no additional cost to you.)