COVID-19 taught me about life. This is because it taught me how to give up control. And this helped me find renewed happiness.
But wait… I'm getting ahead of myself.
I hadn't had the flu in more than two decades. I hadn't had a cold in years. I had my last cold the week I took my baby kittens  to be fixed. And they're five!!
And then I looked at my thermometer
I'd taken my temperature just out of precaution. I'm someone who never gets sick. Sure, this stuff is on the news every night. But it won't happen to me.
And there it was – 100.6. Surely I'd  just used the thermometer wrong. I reset it and tried again. 100.6 stared back at me.
I was sick. And my fever continued to rise. A fever means COVID right? I mean sure it could be something else. But I hadn't run a fever in 20 years and there is was. 100.6…in the middle of a pandemic!
My fever was about to teach me about life. But I wasn't there yet. I was just thinking of every story of suffering about COVID I'd heard.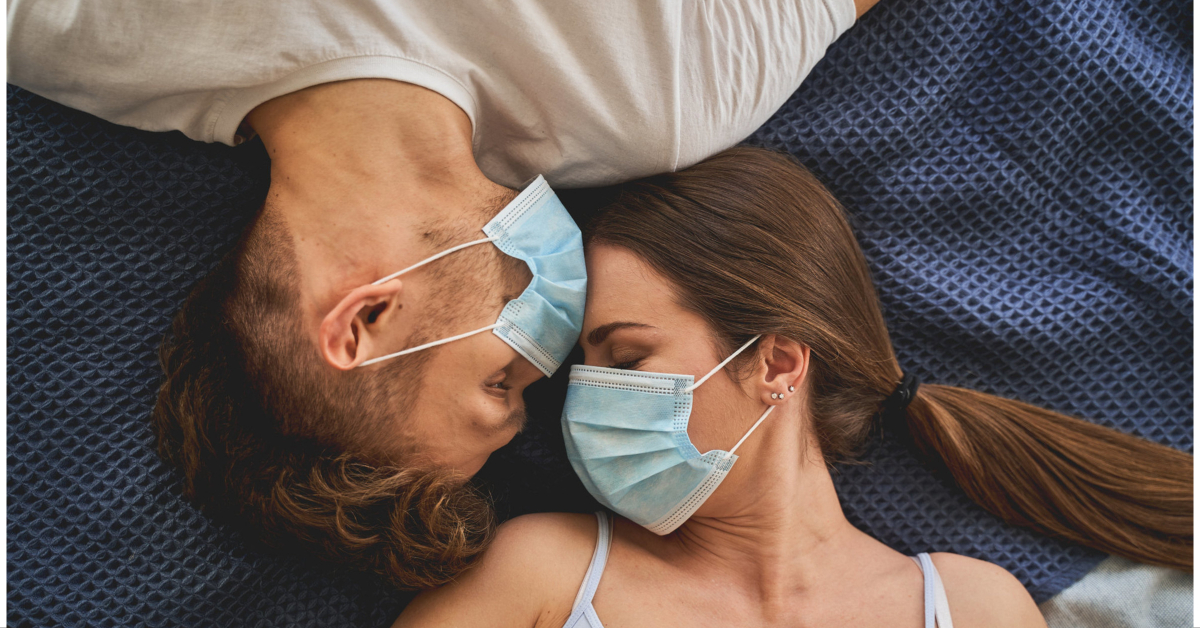 Health = Good.
So much of what I do is talking about health – how to create health, how to support immunity, how to stay healthy.
And now I was sick – in the middle of a pandemic. With no clue of how bad it would get.
I'm one of those people who is always on. I'm always active. And I'm always moving. But now I couldn't. I was just vulnerable. And I had to sit tight and wait to get better.
We're living in a scary time. If you're not worried about your health, you might be worried about your job, your finances, or your loved ones. What we don't have is control.
We can't make it better.
Of course, there are things we can do that are more helpful than others. But at the end of the day, we're at the mercy of our government, our fellow man, and a disease we know little about.
And then it hit me. COVID-19 was teaching me a valuable life lesson. And it was all thanks to my fever. I just needed to listen.
Embrace giving up control.
The pandemic is bad. But learning to give up control is good. It's a relief.
This year is the epitome of living out of control. Maybe our dogs are happy. They get us home a whole lot more. But no human would wish for a year like this.
The one plus about being sick was it forced me to stop trying to be in control. Clearly I wasn't. And I realized how much energy all that "trying to keep it all together" took from me.
I still don't know if I had COVID. I didn't make it to a test center before I started feeling better. So I'm self-isolating. And I'll get an antibody test in a few weeks.
That's just another unknown for me right now. And maybe unknown is OK. The reality is that having a sense of control makes our brains happy. But we're never really in control. Peace comes from acceptance of what is.