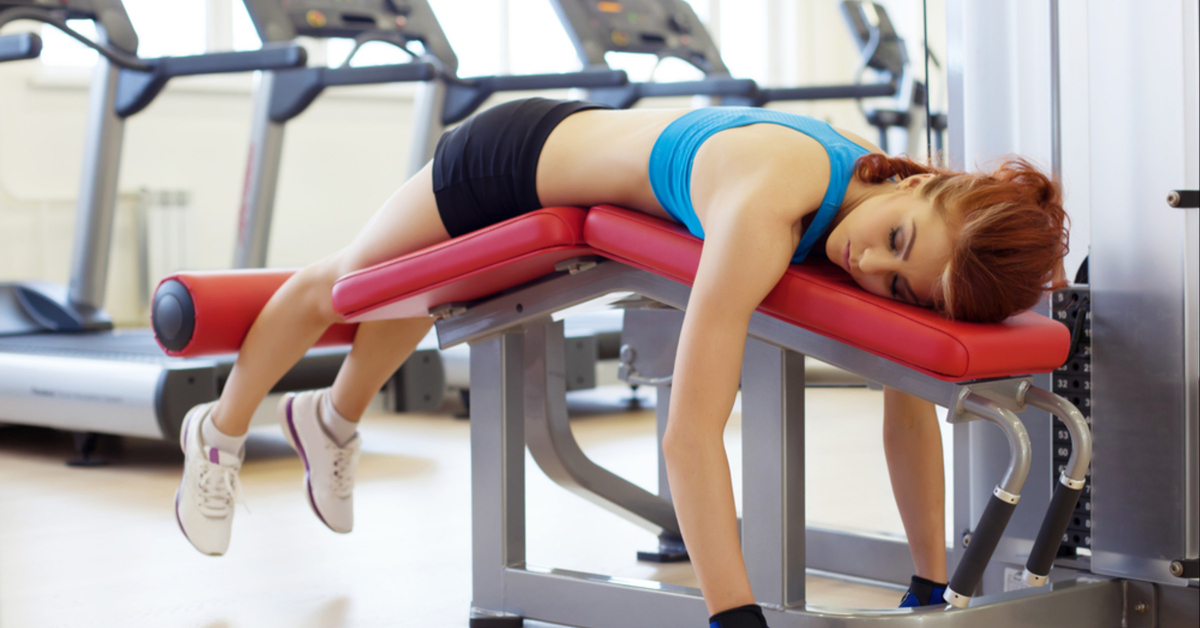 So around January you might have decided it was time to start a new exercise routine. But then February got hectic. And you started to feel tired. Then finally you just dropped the exercise thing all together. So you told yourself you were just too busy.
Of course, you know the benefits of exercise. Those endorphins make you feel amazing. Exercise helps burn fat. And it gives you loads of energy. But as we just discussed, you're just super busy and tired.
Burnout – When you're too busy and tired
This isn't just an excuse. Burnout is a real thing. And many of us are just going, going, going 24 hours a day. So when you say you feel tired, you probably mean it.
But giving up on working out isn't an option. Because doing so makes you feel disappointed in yourself. And because the benefits are too amazing to pass up.
So even though you're too busy and tired, why not fit little exercise breaks into your day. You have the time and energy to take a break on your smartphone. And truth be told, extra time on social media and texting can contribute to burnout. So I bet you'll have the time and energy for this.
Cook (or do other activities) with light ankle and wrist weights
Why not build some resistance into the activities you already need to do? Spend an hour or so doing activities with ankle and wrist weights. This will make your muscles work a little harder.
Think of reaching up to that top cabinet with a little extra weight. Or standing on your feet for an extended period with some added heaviness. No, this isn't a hardcore workout.
But it allows you to add some toning activities when you're too tired and busy. Without taking any extra time from your schedule. It's about building exercise into the activities you're going to do anyway!
Do squats with your small child or pet
When you're busy, you have limited time to spend with those you love. So why not combine together time with exercise? This seems easy enough.
When I come home, my 13 pound dog always runs to me to lick my face. She does this by jumping into my arms. So, I can turn this into a game while catching up with my pooch.
While she licks me, I'll do squats while holding her as a "weight" in my arms. I'll only stop when she stops licking. Alright pooch – challenge on!
Get off the elevator one floor early
So i get that if you're busy and tired, you won't have the time or energy to walk up to your appointment on the top floor. But I often talk about how things aren't all or nothing. And there's always room for compromise.
So what if you got off the elevator just one floor early. So if you're going to the sixth floor, you'll get off on the fifth. And then you'll walk up just one floor.
Do this multiple times a day, and you'll build in a good amount of extra exercise. The lesson is to adapt things so they seem less overwhelming. And next week, maybe you'll get off two floors early!
Spend a half hour cleaning daily
When you're busy and tired, the house can become a wreck. Well, you know what can be a good calorie burner? Cleaning!
Talk about a win/win. Bend down and pick things off of the floor. Stretch into those hard to dust nooks and crannies. Scrub down that stubborn stain.
Just a half hour a day that will get you moving! And it will get your home a heck of a lot cleaner. And it's so much better for your body and mind than sitting in front of the TV.
Set an alarm for a 60 second freak-out break
Sitting for too long is no good. But so many of us do this as part of our busy lives. We actually have to set ourselves alarms to move.
So what is a 60 second freak-out break? For 60 seconds, you're going to pretend like you're 6 years old, just let out for recess. Get all that pent-up energy. Dance around. Do jumping jacks. Just run in place.
Set your alarm to do this at regular intervals. Yes, your co-workers might start to look at you like you're crazy. But after 60 seconds, you'll look and feel so much better that  they'll want to join in too!
Do a morning warm-up
Yes, you're so busy and tired. But you can wake up just ten minutes early. That way,you can get physically warmed up for your day.
Get out a yoga mat and do a few sun salutations. Or if you're feeling a little more adventurous, do some push-ups. Or get your abs warmed up for the day with some bicycle crunches.
By taking just 10 minutes in the morning, you're likely to live better in your body all day. You'll feel stronger. You should have more energy. And that's a big reward for a little bit of exercise.
Mix work with pleasure
You totally need "you time". That is, time to do the things you enjoy. But I bet these activities would be just as fun if you mixed in a little work.  
So, let's say you're catching up on your favorite Hulu binge. Why not workout those biceps and triceps? You can build a little routine to do between episodes so you don't sink completely into the couch.
Or get a buddy and make it fun. Every time you hear a certain trigger word, get out those weights. I used to play drinking games like this in college. Why not improve the game by using it to actually get healthy?
Bring some sneakers to work
So, you might go through your day in heels. But there should always be sneakers in your bag. That way you might get inspired to get moving during your breaks.
Sure, you can spend your downtime in the lunchroom, continuing to sit your way through your day. Or you can throw on those sneakers and (weather permitting) walk around the block. Which one do you think is going to make you feel better?
You can still get exercise, even when you're too busy and tired. A challenging exercise routine is great. But if you can't get that to happen, string together a few of these and you can still maintain your fitness level and reach towards new goals.