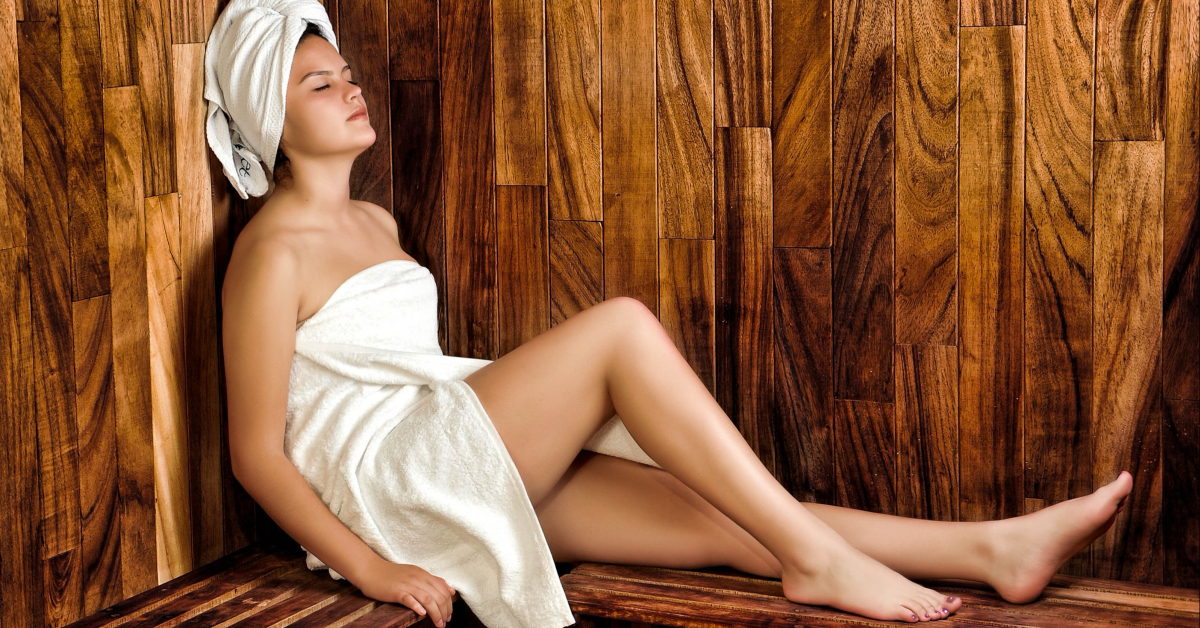 Modern life includes high levels of toxicity. What's a girl to do? Cleanse your body on a daily basis. But before you get all bent out of shape by endless green juices, know that there are fun habits to cleanse you can do everyday. And these fun habits can help lower your toxic load.
There are two goals in my activities that cleanse. The first is to get organs like your liver and gallbladder (organs of detoxification) working properly. The second is to get your lymphatic system (immune system) working right. And yes, this can actually be fun!
Oh, and doing cleansing activities isn't just good for your health. It's good for your waistline. Because toxicity can be a contributing factor to weight loss plateaus.
Dry Brushing
Have you tried dry brushing? You should know it's amazing. You can brush your skin every morning before you get in the shower. Not only can it give you needed energy for your day. It gets the lymphatic system moving which can help you cleanse.
A dry brush can easily be purchased online. You want one with a long handle so you can easily reach your back. Brush your body in small circles, in the direction of your heart. So if you're brushing your legs, you brush up towards your heart. If you're brushing your neck, you brush down towards your heart. Easy peasy!
Oh, and did I mention that this feels AMAZING on your skin? It totally does!
Turmeric Smoothie
I spoke the other day about the wonders of turmeric. Well, you know what's amazing? Putting this bad boy into a mango smoothie! So good and creamy. It barely feels healthy! Here's my favorite recipe:
1 cup unsweetened non-dairy milk

1 scoop vanilla protein powder

1 cup frozen mangoes

½ cup frozen kale

1 Tbsp turmeric

1 sprinkle black pepper

½ banana (optional)
Spa Days
I'm such a girl because I love the spa. But the amazing thing is that a spa day is physically good for you. Stress is inflammatory for the body, which gets in the way of all sorts of other bodily functions like digestion. And this plays a role in detoxification.
But let's get down to the nitty gritty. Massages are where it's at. Because, remember we talked about getting the lymphatic system moving? Well, massages do just that. Oh, and they're so relaxing. Aaaah!
Naps
Getting enough sleep is so important. But if you can't get enough sleep at night, schedule some naps. They can be so cleansing.
Sleep is the main time the body repairs itself. Kind of explains why you feel like crap when you're tired. And this is also an important time of detoxification. So too little sleep can equate to too many toxins.
So grab an eye mask, throw in some earplugs, and get some needed Zzzzzs. You'll feel better. You'll look better. And you just might help your body detox too!
Saunas
I don't know about you, but I love chilling (no pun intended) in the sauna. It just feels so good. And I love the dry heat. Well, imagine my joy when I learned that saunas can be an important part of a cleanse. Woohoo!
That's because saunas help you sweat. And if you sweat enough, you'll also get rid of quite a few toxins. How amazing is that?
The only caveat is you want to make sure to shower right after a sauna. That way the toxins don't soak right back in. And supposedly you don't want to crank the heat too high. Using a sauna where the temperature is moderate enough to stay in for an extended period will have a better effect.
Cleanse and Feel Good
Look, I'm not saying you don't need to do a more formal detox from time to time. That can be good for you too. But probably less fun. Which is why you only do them once in a while.
But on the bright side, here are some fun things you can do daily. These feel great. You'd do them even if they weren't healthy. But surprise! They are!
So you have a favorite way to cleanse your body? If so, of course let me know!