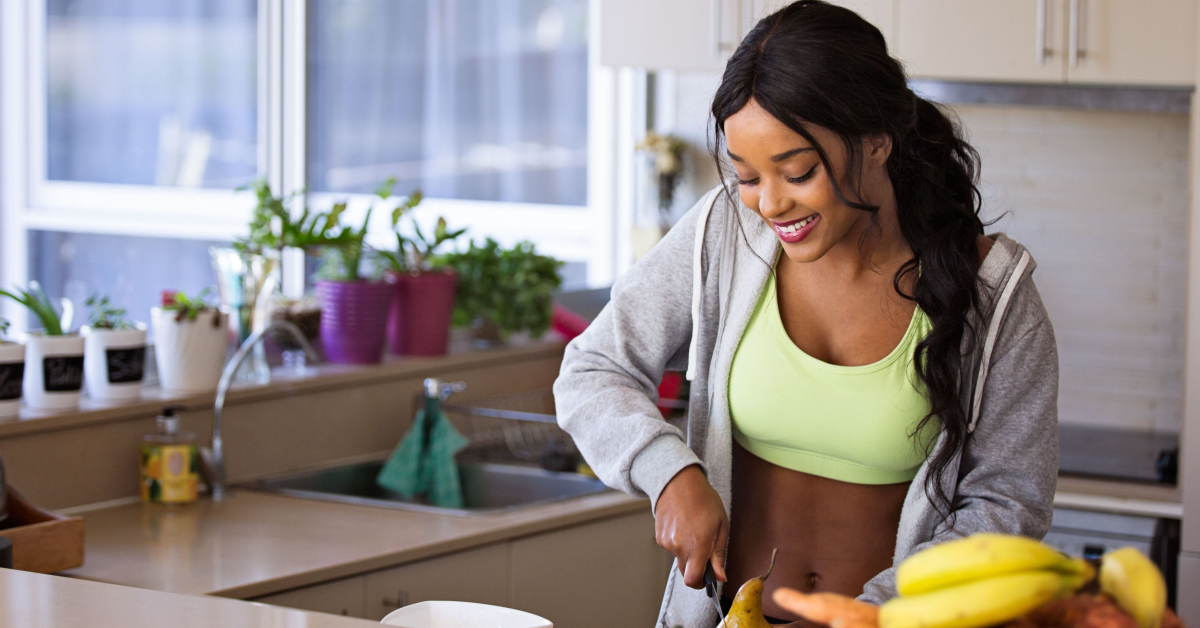 You might be desperate to get in shape and lose weight. But it's important that you take the right steps to do this. If you go in the wrong direction, you can sabotage all your efforts.
You probably know the disappointment of a failed diet. It's so discouraging.  But you might not have failed because of willpower. You might be taking the wrong approach.  So, let's look at the mistakes you can make, as well as how to avoid these disastrous diet pitfalls.
Don't Dramatically Reduce Your Meals
Have you tried to lose weight by dramatically reducing your calorie intake?  This can be dangerous and even counterproductive. Your metabolism slows. And when in a state of starvation, you're hard-wired via your survival instinct to eventually binge. Meaning this can't work long-term.
Worse are diet fads like liquid diets. Liquid diets were popular several years ago and actively encouraged people to cut out all or most solids from their diets.  A temporary juice fast is acceptable, but it should never be more than a couple of days. 
Celebrities are often at the forefront of these extreme diet trends. It's sure tempting to copy a popular celebrity. Kaley Cuoco claimed  she spent months eating just almonds and drinking water to lose weight. I's hard to wonder whether there's a steep health price for such a limited diet. 
There are also things like diet and caffeine pills which seem to offer a quick fix to suppress appetite. But many of these are dangerous diet pitfalls that don't lead to long term weight loss. If something sounds too easy and too good to be true, it probably is. There isn't a magic pill for weight loss. 
And if you find yourself dramatically reducing your calories and are unable to stop, seek help. You may have a food disorder. Luckily, there are many  eating disorder treatment options. And it's important to seek help before you lose control over your health and well-being.  
Don't Exercise To The Extreme
Have you heard the phrase 'no pain, no gain'? Fitness junkies often believe that to see real results, you need to push your body to the limit. But that's not the case. In fact, this can be one of the biggest diet pitfalls of all. 
A telltale sign that you've pushed things too far is feeling completely depleted at the end of a workout. This is not ideal. You should feel tired, but also strong and energized. 
A  routine that pushes you too far can tax your adrenals. And when your body goes into a place of adrenal fatigue, your metabolism slows. So obviously pushing yourself too hard can make it a real challenge to lose weight.
How do you know what level of workout your body can handle? Well, the best way is to build up your workout slowly. You should never be gasping for breath, feel dizzy or feel like you can't stand. This can cause you to start burning muscle rather than fat. And that's the last thing you want.
And don't be afraid to ask for help. Many gyms offer a free personal trainer session with a membership. Or hire a trainer for a session or two to help you put together an exercise regimen that's safe. This can also save you the time and money of a serious injury.
Don't Rely On Supplements
Finally, a big diet pitfall is to rely almost entirely on the use of supplements. Supplements can provide the body with more of the nutrients, vitamins, and minerals that it needs. But don't think that this can be a replacement for regular exercise or healthy meals.
It's tempting to pick up unhealthy practices in the name of dropping pounds. For instance, you could choose to eat nothing but processed "diet foods". Or you starve yourself and fill up on diet soda. Or you could eat nothing but weight loss bars. You know these are unhealthy habits.
But supplements should be used as an added plus to your weight loss plan rather than an alternative. Supplements can't do the work for you. You need to put in the effort as well.
Plus certain weight loss supplements can have a negative impact on your body, causing dangerous side effects. Many people think natural supplements are completely safe. But if they haven't been tested, this may not be the case. You need to sup sensibly.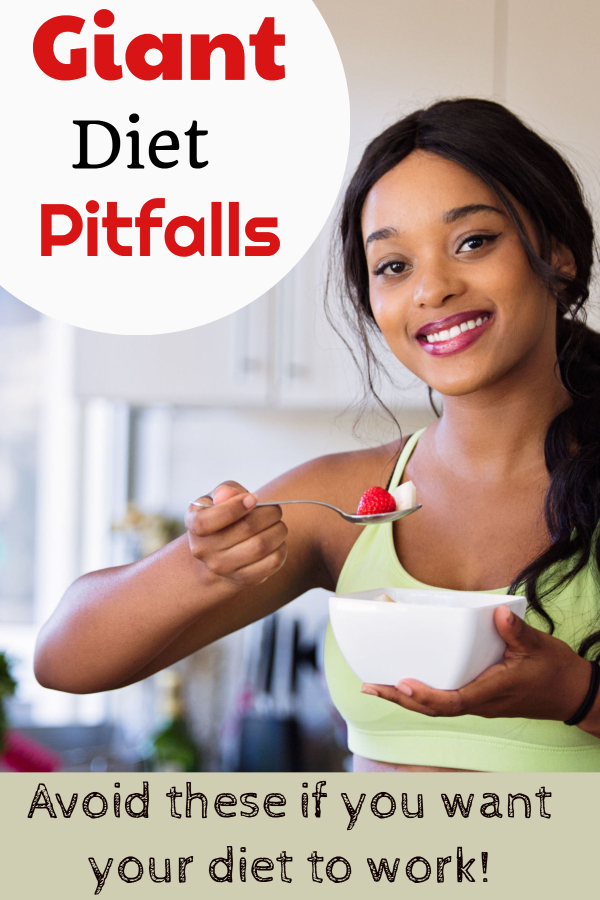 So these are some of the biggest diet pitfalls. Don't be too hard on yourself if you've fallen for these in the past. But keep these in mind as you make choices for your health in the future.
These diet pitfalls will inevitably backfire. And when they do, they'll leave you in an uphill battle with future weight loss. So take the slow and steady approach. And realize that small, healthy changes over time is the way to go!
(This post contains affiliate links)