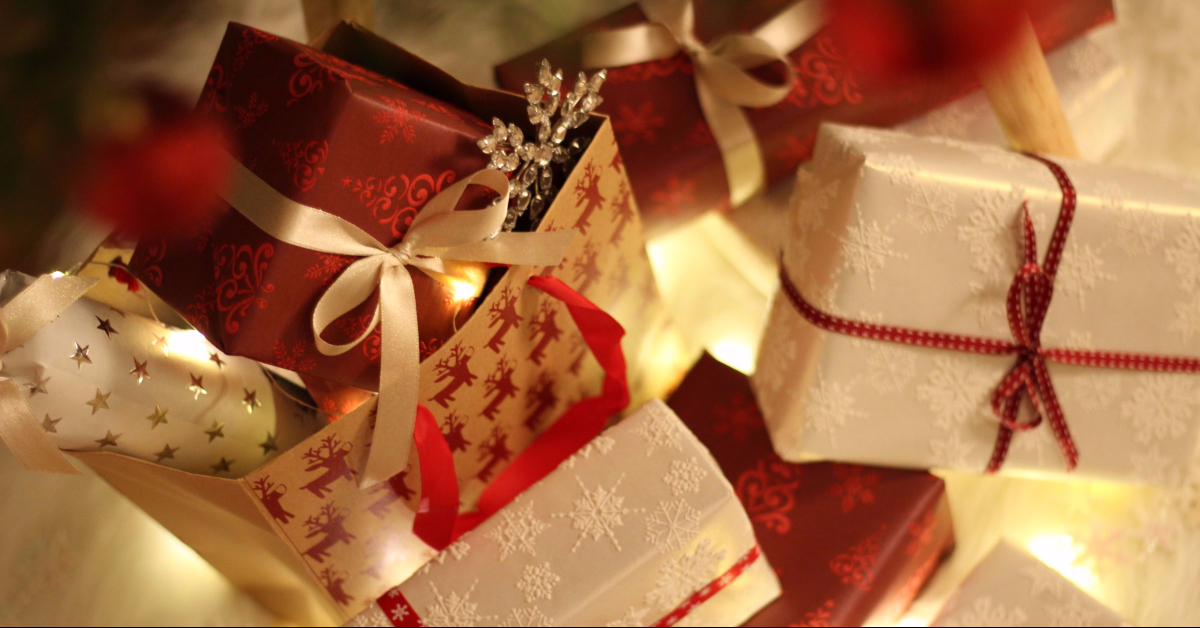 Please note: This post contains affiliate links.
You're starting to think of everyone on your list. But there's a name you forgot on there. You!
Why wait until New Years to make your health and wellness a priority? Why not start now by adding yourself to your gift giving list?
We women tend to feel guilty when we think of ourselves. It feels selfish. But it really shouldn't. Because, when you feel your best, you spread  joy to those around you. And that makes them feel good too.
Healthy gifts of the season
You could start dropping hints  to  your family for that thing you want. Or you could get that present that will transform your life right now. I'm gonna go with right now.
The gifts I picked for this post all  support parts of your wellness that you might overlook. Those parts that you know you should give attention, but don't. These gifts will help you both look and feel vibrant. Hey, of course they will. That's why I picked them!
And guess what? These gifts of wellness can also be great for those people on your list who are wanting to live healthier. So you can share. Or buy one for them too! See, you're not so selfish!
FreeVine Essential Oils – Set of Peppermint, Tea Tree, Lemon Grass, Orange, Eucalyptus & Lavender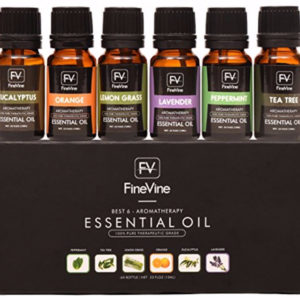 This is exactly what you need to help you through the holiday season. These oils will help you address everything you need in this busy season. Plus, they're organic and high quality. Gotta love that!
Peppermint  – A perfect scent for the holidays. Super energizing when you're feeling run down.

Tea Tree – A powerful antiseptic. Great for healing the skin.

Lemon Grass – Reduces body aches and pains. Helps calm muscles.

Orange – Very uplifting. Can improve your mood.

Eucalyptus – . Helps open bronchial airways. Perfect for the holiday sniffles.

Lavender – So relaxing. And it can help you sleep more soundly.
Plus, as of this posting, the whole set is only $16.95. Check it out!
Aromatherapy Top 6 Essential Oils Gift Set – 100% Pure Premium Therapeutic Grade – Lavender, Tea Tree, Eucalyptus, Lemongrass, Orange, Peppermint 10ml.
Tree of Life aromatherapy necklace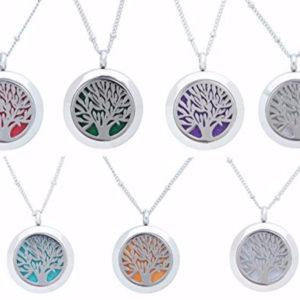 So, you just got yourself some great essential oils. Now how about carrying those scents with you throughout your day. So you can provide yourself healing in the way you most need.
Plus you get the great Tree of Life design. To help you feel connected to the earth and to your day. All while breathing in these great scent.  Check out this great necklace.
Aromatherapy Necklace -Tree of Life Design – Essential Oils Diffuser Jewelry 25mm Diameter Surgical Stainless Steel Locket/ Pendant w/ 24" Chain+17 Aromatherapy Refill Pads – Silver
The Four Agreements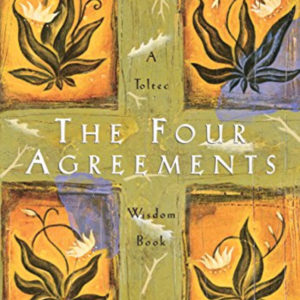 If you haven't read this amazing book, it's time. And if you read it a while ago, it's time to read it again. Because this is the moment to let go of those self-limiting beliefs that are holding back your life.
The four agreements are: Be impeccable with your word. Don't take anything personally. Don't make assumptions. Always do your best. Aren't you ready to start applying these?
Now's the time to start preparing for the new year. As I said, why wait until January for your resolution. Start working on you today.
The Four Agreements: A Practical Guide to Personal Freedom (A Toltec Wisdom Book)
The Relaxation & Stress Reduction Workbook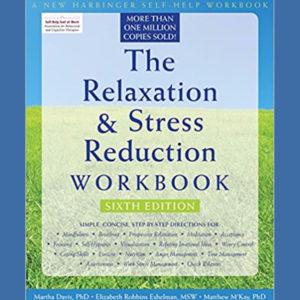 Most of us can get caught up in the moment with stress. And the busy holiday season is a prime time for stress. And that's why you should buy yourself The Relaxation & Stress Reduction Workbook.
This book has lots of great exercises for relaxing the body and mind. It's full of cutting edge stress reduction techniques. And you can feel good knowing this book has been awarded The Association for Behavioral and Cognitive Self Help seal of merit.
And the great thing is that you can take this book on the run. You can download it to Kindle, or even use it on your phone. So you can't say you don't have the time. Because you can access it anywhere you go!
The Relaxation and Stress Reduction Workbook (New Harbinger Self-Help Workbook)
Zyllion Pillow Massager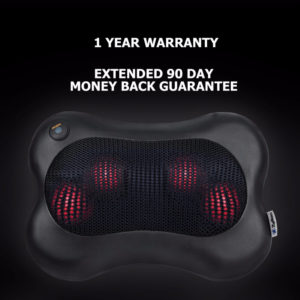 This is great for the aches and pains from going non-stop. Plus, it has everything you need to help you relax and de-stress. You can place this little pillow on your lower back, your upper back, your neck, or anywhere you need.
This little massager allows you to get a shiatsu style massage wherever you are. The pillow provides heat to melt tension. It includes nobs which will really help get into sore muscles. And it comes with attachments to hook it to your favorite chair and keep it in place.
This pillow can travel with you wherever you need. Put it in your car, or in your office, or use it at home. This is definitely an affordable luxury that can help soothe you during these whirlwind days.
Zyllion ZMA13BK Shiatsu Pillow Massager with Heat for Back, Neck, Shoulders (Black)
Destroy Depression Course
.You're supposed to feel happy. Everything about the season says merry. So what are you to do when you're not feeling that way at all?
If you think you're experiencing depression, please seek help. Whether that means talking to your doctor, a mentor, or a psychologist. But keep in mind there are things you can do along with medical care to help lift your depression. And that's why this is a great gift to yourself this holiday season.
The Destroy Depression Course comes with all sorts of tools to help you move through your depression. You get an ebook to guide you on your journey. You get cognitive behavioral therapy exercises. And you get a cookbook filled with foods that will naturally lift your mood. The course also takes you through setting and achieving goals. And the whole program is only $37.  
The Destroy Depression Course: Click Here!
Gifts for the health minded individual
So go ahead and buy yourself a gift this holiday season. Because the better you feel now, the more you'll be able to be there for others. And so, in buying for yourself, you're also buying for them.
While you're at it, pick these up for those you care about. And come January 2018, you won't have to start a new year's resolution. Because you'll already be on your way.