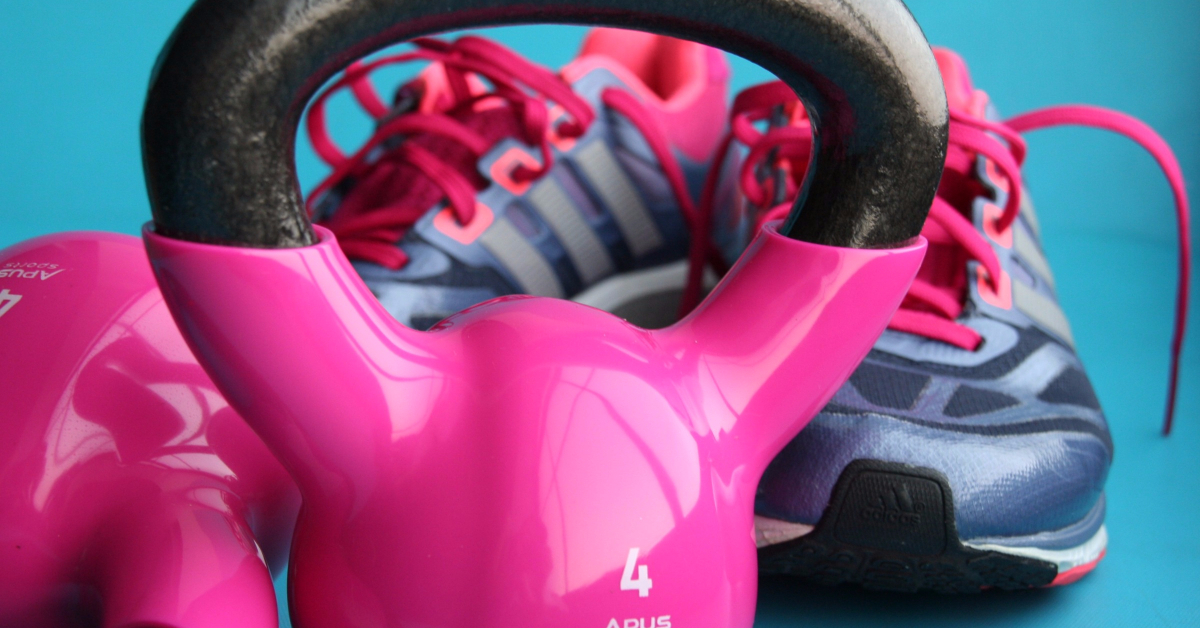 Here's a little truth bomb about me. While I've been passionate about healthy eating for years, the workout end of the equation never came easy. But back in December 2016, I decided I was going to conquer this exercise beast once and for all. And while it has been challenging, it's also been so rewarding. And that's why I want to talk about YouTube workouts today.
Full disclosure: I got in shape mostly through Classpass. But I know that isn't an option for everyone. And YouTube can be a phenomenal resource for all things fitness. No time or money to get yourself to an exercise class? Not sure where to begin? Want to supplement your already existing fitness routine? There's something for everyone.
So here are some great YouTube workouts for women to assist you on your fitness journey. Grab a mat, a good attitude, and maybe a friend. Hey, get your kids or other loved ones involved. And get ready to feel great and grow your fitness!
Easy Beginning Mat Workout
This one is great if you're a newbie to fitness. She starts slow. And she really takes the time to explain form, so you won't feel lost on the journey. And this will really start building muscle.
Lower Body Workout Using Your Own Bodyweight
Are you like me with ample badonkadonk? Look, genetics gave you what it gave you. If you have it, make it look awesome. It makes such a difference when you specifically target that area. Which is why I wanted to spend a moment on YouTube workouts for the lower body.
This one is great for those who want something lower-impact. You're just using your own body weight. Plus, you don't need a big space to do it in. And I love this woman's cute accent (yes, I'm just another American with cute accent envy.)
Intense Leg and Thigh Women's YouTube Workout With Weights
Honestly, this one wanted to make me cry just looking at it. It's intense. But this is great for those who want some inspiration at the gym. You can also do this at home with smaller hand weights. I would probably start that way anyway without someone spotting me.
Just be realistic about how much weight you can handle if you're not used to this. Injuries suck.  Do this consistently, and I can't imagine you'd be anything but sculpted! Ashley Horner leads a really good lower body YouTube workout.  
Women's Arm Workout Without Weights
Toned arms are so sexy. But they're so difficult to do at home when you don't have a full set of weights. And seriously, there only so many pushups and planks a girl can do.
This workout looks easy. But it can be deceptively difficult if you actually engage the right muscles. And I love that it's only 6 minutes. This is great for me on days when I run, but want to get some toning too!
Women's Arm Kettlebell Workout
The great thing about this workout is that you don't need a bunch of weights. The whole workout is done with just one kettlebell. Which you can easily get online, at a sports store, or even places like Target and Walmart
Because you can choose your own weight, this workout can be adapted for all fitness levels from beginning to advanced. And if you're an absolute beginner, you can even try it the first time with just a light can to get the feel. Amy takes you through a great workout for both the arms and the back!
Killer Abs Workout for Women
This abs workout was designed by Catherine Elizabeth, using many of the principles of ballet to inspire a killer ab workout. This is a 30 minutes, so it can get intense. But the thing I like is that she always gives adaptations for different skill levels. And she does this while keeping the workout at a good pace.  
Your core supports your entire body. So it's important to give it some love and attention. Plus a toned belly section is just plain sexy.
Women's YouTube Workouts
I hope that is you aren't in the habit of a regular exercise routine that you give these a try. Some of the videos just take a few minutes a day. Talk about fitting exercise into a busy schedule. And the shorter ones can also be a great adjunct to a cardio routine.
Improving my fitness last year was one of the best things I did. Because I started  not sure if I could do it. And I finished feeling strong. You just have to keep at it and you'll be amazed at what you can do!