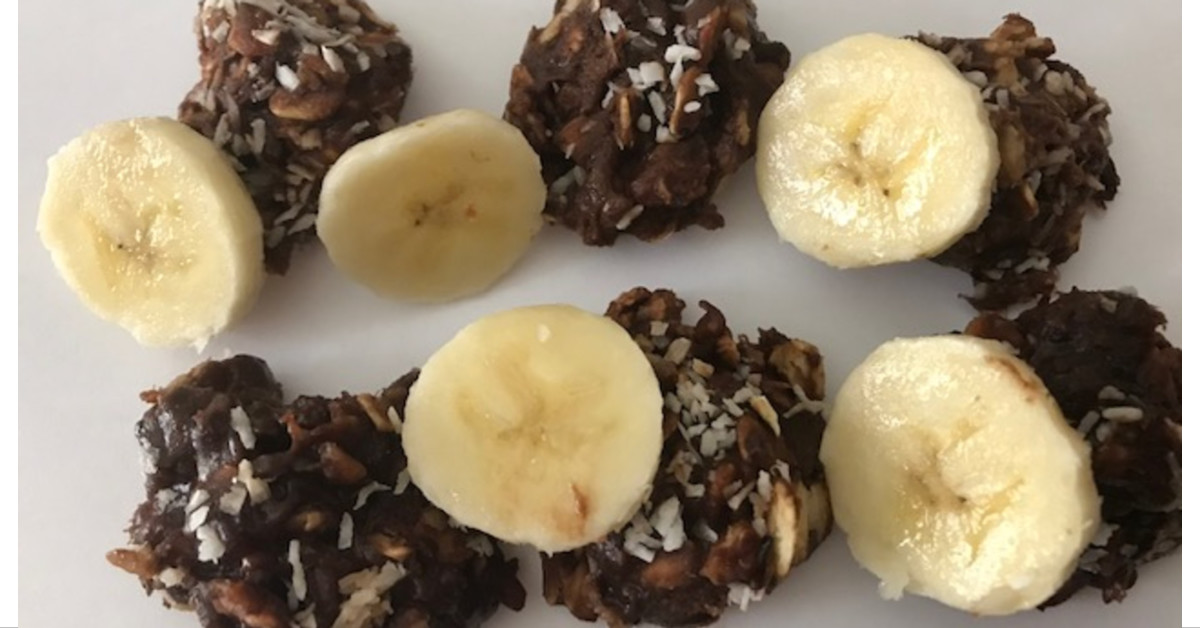 For my first few months of Stay At Home orders, I actually lost weight. That is, even though I was sitting just feet from my kitchen most of the day. But now that we're over a month in, I'm starting to get kind of food-focused. And I'm really craving sweets.
Truth be told, I don't keep that many sweets in my cupboard. If I have them, I'll eat them. Keeping them out of the house is essential for me to eat in moderation. I can't mindlessly snack on what I don't have.
But here I am. It's not so easy to run to the store. It means throwing on a face mask, standing in line, and waiting for up to an hour to get inside. Plus, I feel bad going to the market too often. If we're over-crowding the market, aren't we putting the grocery staff at risk?
But UGH! I'm craving sweets so bad!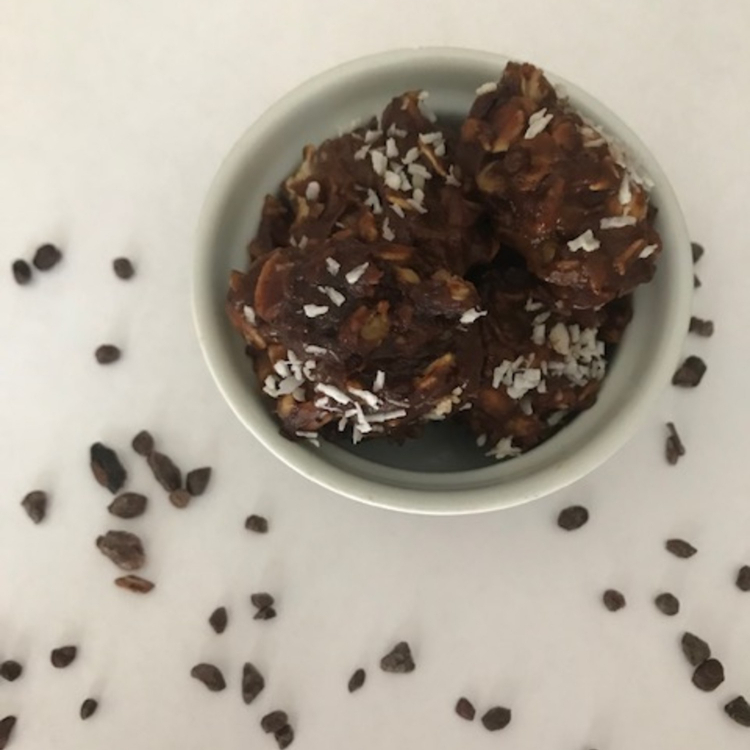 Chocolate peanut butter cup and me
I lived on sweets as a kid. People don't believe me now when I say I'm a sugar addict. But my gosh – I crave sugar like anything. And I used to eat so much of it when I was a kid.
There was a chain of restaurants with ice cream shops called Friendly's. Maybe someone can tell me if they still exist. They're not here in California. However, I grew up on the east coast.
And my favorite sundae of theirs was the chocolate peanut butter cup sundae. As I remember, vanilla ice cream, with layers of fudge and peanut butter sauce. There was whipped cream on the top and then a whole Reeses Peanut Butter Cup. So good!
Back to today
So here I am, stuck at home, and really wanting a chocolate peanut butter cup sundae. But I don't have one. Oh, and I'm pretty dedicated to eating well.
But then I realize three things. First, I have chocolate. Second, I have peanut butter. And third, you can make a healthy substitute for almost anything you crave. So through my cupboard I go, looking for ingredients for my healthier chocolate peanut butter cup.
And then I reach inspiration. What if I combine the best of a banana split with my chocolate peanut butter cup. And that's where I got my inspiration for these HEALTHY chocolate peanut butter cup with banana bombs.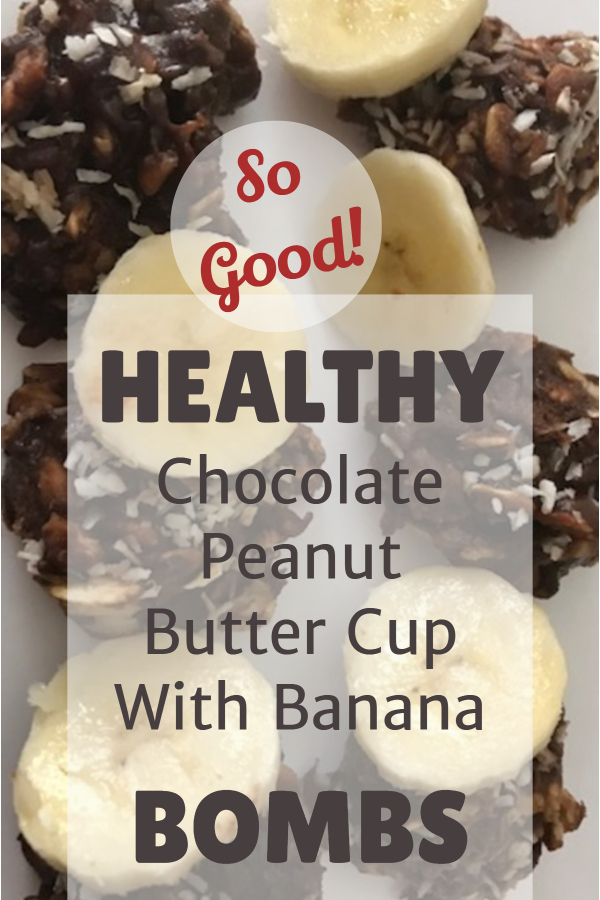 They're super quick to make. Cooking time is just 10 minutes. And preparation time is another 10 minutes at most. Then you just let them cool in the fridge. And then yum!!
And the thing I love about them is they give a burst to your sweet tooth while remaining pretty healthy.
So, I whipped together these healthy chocolate peanut butter cup with banana bombs to satisfy my munchie cravings. And they worked. They kept me from going on a junk food binge. And they made me feel like I could have a little piece of decadence, All while maintaining the cool in my diet.
---
Ingredients:
makes 12 chocolate peanut butter with banana bombs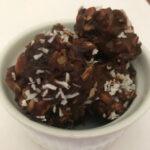 ½ cup toasted oats
1 medium ripe banana
½ cup chunky peanut butter (unsweetened)
2 Tbsp cocao powder
1 Tbsp raw cacao nibs
1 Tbsp raw honey
½ tsp monk fruit extract
Coconut shreds (to taste)
---
If you cook these with gluten-free oats, they'll be gluten-free.
Directions
Pre-heat the over to 350. Spread the oats out on a baking sheet. Place them in the over for 10 minutes or until they turn a light brown. Turn them over several times during the baking process so they toast evenly.
Take them out of the oven and let them cool for a minute. Then, pour them in a bowl. While they're still warm, toss them with the honey. Make sure to mix well so the honey spreads evenly and so the oats don't clump.
In a separate bowl, combine the peanut butter, chocolate, monk fruit, and cocoa nibs. Mix thoroughly, Then smash in the banana, mixing it completely into the mixture. For a stronger banana taste, add more banana. For a less powerful banana taste, add less.
Then mix in the oats. Stir thoroughly.
Now scoop the cookies onto a baking sheet. Take a Tablespoon worth of mixture and work it into a ball. Place it on the sheet. Repeat this until all mixture is used. You should get about 12 balls. Sprinkle coconut flakes over the balls to taste.
Cover with plastic and place the baking tray into the refrigerator. Let cool overnight – or at least for a few hours. You want them to start to harden. And now they're ready to eat!
I hope you enjoy these as much as I enjoyed making them. And I hope these chocolate peanut butter cup with banana bombs have satisfied your sweets craving in a healthier way.