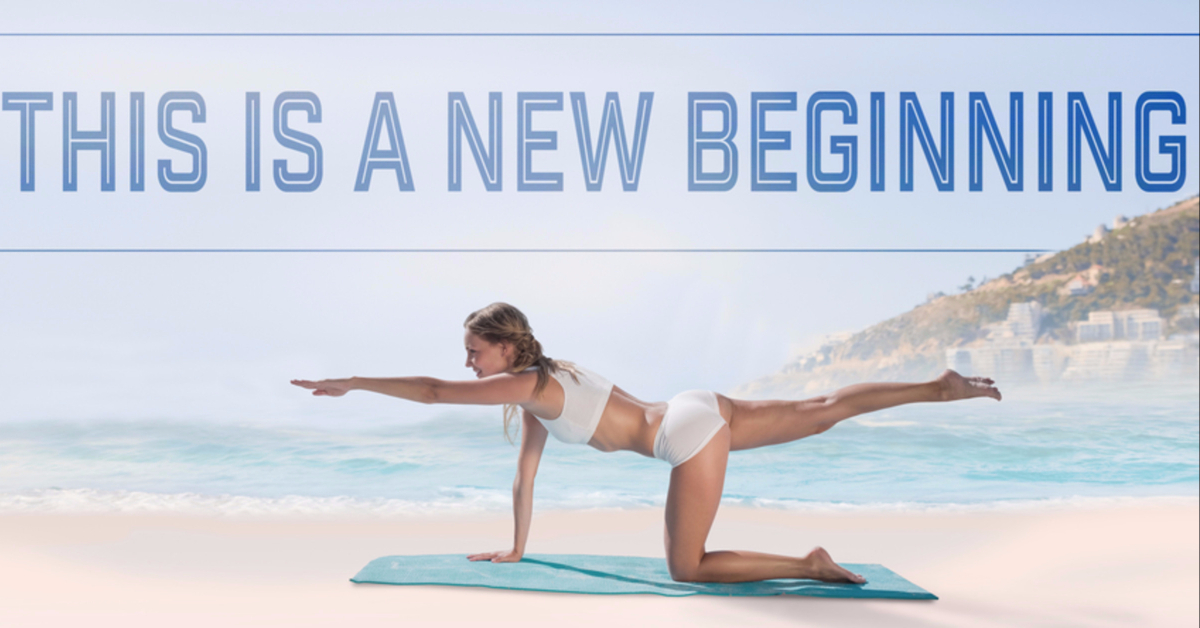 I'm not a big fan of New Year's Resolutions. Not that I'm not a fan of change for the positive. I just think change is a gradual progression rather than an overnight transformation.
However, I believe that New Year's day can be a great symbolic jumping point to commit to the process of growth. And that's why I put together a list of these New Year's day activities. They will help put you mentally and physically on track for the growth you desire.
For some reason, people often wait until January 2nd or later to start with their commitments to themselves. As if growth was something to dread as opposed to embrace. But with the right New Year's day activities, transformation can feel amazing.
New Year's day should be a day of joy. Let's make it even more joyful. Try one of these New Year's day activities to blast into your New Year's goal.  
Sleep in
Self-care should be high on your list on New Year's goals. And sleeping is one of those perfect New Year's day activities for those who want to be healthier and happier in the new year.
Rest isn't a luxury. It's a necessity. So planning for adequate sleep is one of the best self-care resolutions you can make. And treating yourself to some much needed snooze time on the first is a self-nurturing way to start the new year.  Now commit to an earlier bedtime to keep it up over the year. 
Take a long walk
Many people have fitness as a New Year's goals. But your fitness goal doesn't have to start with a 10 mile sprint. Let's gently start this resolution in a fun relaxing way.
A long walk is a great way to get moving. Even those who are super fit can enjoy a walk. And it's one of those New Year's day activities that gets you moving, without making you feel like you're necessarily doing work.
Volunteer
Many people have the goal of giving back. Wouldn't it feel great to jump-start that goal right on the first? There are lots of volunteer organizations that are accepting volunteers for New Year's day. 
Try a website like VolunteerMatch. Or put out an inquiry with your friends on social media. Maybe someone else is doing something you can join. Giving back on the first will lift you into the new year on a high note.
Cook for the week
Transitioning to a healthier lifestyle means becoming more accountable for the food you eat. And preparation is key to accountability. So make it one of your New Year's day activities to cook up some healthy food for the week.
Get your loved ones involved. This isn't a chore. This can become a fun tradition of creation and nourishment. And your new year will begin with less stress as you won't have to ponder what you're going to eat from day to day.
Meditate
Your mind can be racing with plans and expectations as you come down from the holidays. Take a few minutes to just center and breath. This will help you not only relax, but focus.
I've tried quite a few meditations free on YourTube. There are also apps which offer free meditations. And many meditation centers will offer classes at a low cost. Spend a few minutes focusing on you and your intentions for the new year.
Dance
I have childhood memories of turning on music with friends and just getting down. This was before I was old enough to worry about being cool. Most of us don't do that as an adult unless we're at a party or a club. Why not?
This is one of those New Year's day activities that has lots of benefits. It helps with tension and stress. Plus, it's another way to jump into your fitness resolution in a way that's fun. Because, if you don't equate movement with fun, you won't keep at it.
Create a vision board
Let yourself see the future you desire. But don't focus on the end result. Let's say your goal is to lose weight. Don't just clip pictures of skinny women.
In your vision, focus on seeing the joy in healthy behaviors. Picture yourself loving nourishing food. Envision yourself happy in being active. See the extra energy and vitality that can come with a healthier lifestyle. Because you want to focus on enjoying a journey, not leaping to a far away destination.  
Develop a mantra
One of the best New Year's day activities is to create a mantra for the year. This is your own personal statement or slogan. And this will keep you strong through all the good and the bad.
There's a lot that could be said about creating a personal mantra that goes beyond the scope of this post. But start by making a list of your strengths. Then identify the overwhelming theme and turn that into a general statement of positivity. Put it someplace you can see it over the year whenever you need a reminder of your personal power and strength.  
Your New Year's day activities will propel your fabulous year
Stop waiting for things to start. Except for the day you're born and the day you die, you're in the middle of a journey. There is no begin. You're already there.
Start with positive changes right away. And do them in a way that feels luxurious. Because life should be fun. It's up to you to find the joy. If pursuing your goals for the new year makes you want to cringe, you're framing them wrong.
Find what can be fun in what you want. This might take some time and attention. But the soul searching is worth it. Because, in framing your life uniquely, and in starting your new year differently, you can soar in a way you didn't see possible.