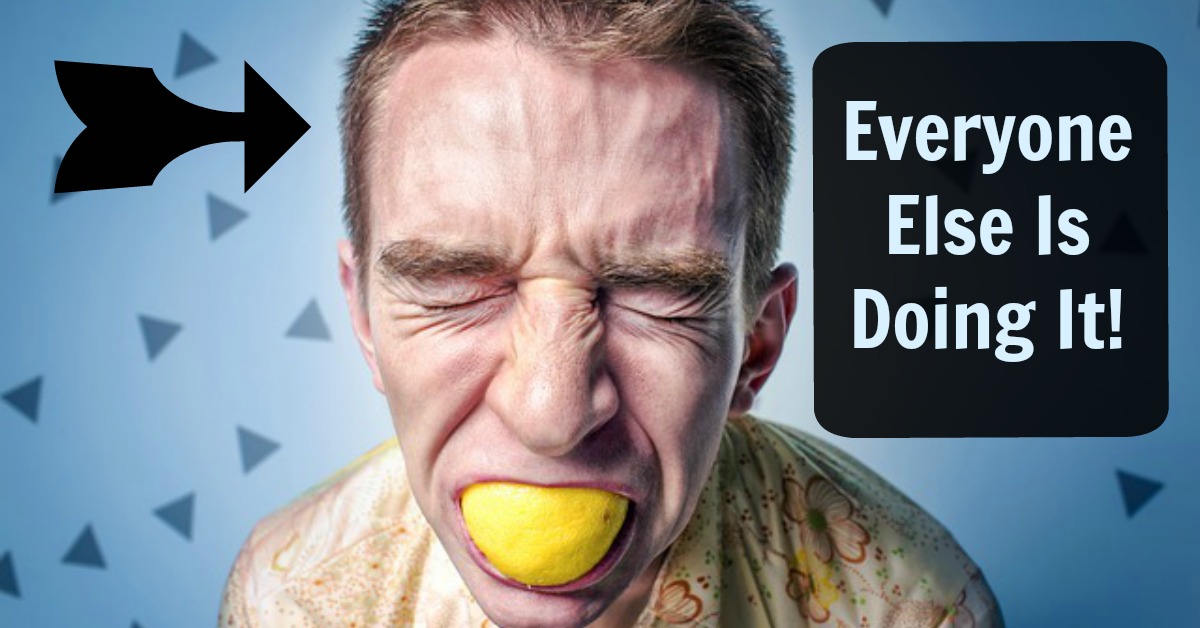 I've always yearned to be trendy. When I was younger, I was captivated by the fashion magazines. I would practice applying makeup, salivate over the clothes I would probably never have and follow the cool lingo. But here's what I've learned about health trends. Sometimes it's actually really good to not be trendy.
"What? Not be trendy? Impossible!!!" But even if your Instagram account rivals Kim Kardashian's in followers, you don't want to be a trend setter when it comes to your diet.
To explain this, I'm gonna have to talk a little about science. I know..Zzzzzzz….BORING! But scientists have been studying weight loss for years. And the true test of any health & diet plan is that it helps you build health for life.
But health trends are new. They're breakthrough and revolutionary.
And they're usually not time tested.
Let's say you read this story about someone who lost unbelievable weight by eating a diet of just eggs and cheese. Hurray!
So should you do it! I mean, it worked for this random girl in Arkansas. Should you do it too?
The answer is no, and I'm gonna tell you why.
Health trends aren't scientifically tested.
So someone lost a lot of weight. Great. But of a sample of 100 people, how many other people would have the same result? This is important, because Arkansas girl's results could have been atypical. Perhaps there was a confounding factor which was responsible for her weight loss. Maybe most people who lose weight this way will gain it back in a year. Perhaps, in a study with 100 participants, 25 of them go on to develop harmful health repercussions from a diet of just eggs and cheese (Because that's not so hard to imagine.)
So here's what you should do to protect your health, time and sanity.
Ask these questions to decipher a health trend from a health fact –
Has this way of eating been around for decades, or is it relatively new?
Do REPUTABLE doctors recommend it? (Do your research)
Are the testimonials from clients new to the program, or people who've had success for years?
Does the logical part of your brain think this sounds healthy?
Have there been multiple unbiased studies proving its effectiveness (meaning the people who funded it didn't have an invested interest in the outcome)?
This isn't glamorous. And there's much more immediate gratification in just jumping on the latest bandwagon and losing a quick 10 pounds. But you know what is totally un-sexy? Gaining those 10 pounds back and then another 5.
Health trends are considered trends for a reason. Just like this years fashion, they are new, hot and nobody will be seen in them within a couple of years. And while it sucks to wear out-of-style clothes, it sucks worse to waste your time on a has-been diet.
The bottom line?
Building health isn't trendy. It isn't something that can be accomplished in a week. And it shouldn't involve a limited number of foods or exclude an entire food group.
Want to really make a change. Do the following:
Eat clean
Stress less
Heal your gut
Balance your blood sugar
Simple, tested by a multitude of scientific research and totally not sexy or trendy
(Pssst! Looking for a program the includes all 4 of these. Check out Seeds Of Transformation)
Take the time and energy to do it the right way. And your results will last you for many seasons to come.