The ketogenic diet is all the rage right now. I know tons of people who've tried it. And many who are on it at this very moment. So maybe you're thinking of giving keto a whirl.
But before you do, let's take a moment to look at the big picture. Is everything positive your friends are saying about keto true? Are there any risks? Let's find out! Here's everything you'll love about the keto diet. And everything you might not love, but need to know.
But first – how is Keto different from Low-Carb?
Traditional low-carb diets are first and foremost high protein diets. You'll be eating good amounts of protein at every meal. You'll eat only small amounts of carbohydrate..
The ketogenic diet is also a low-carb diet. But it's not a high protein diet. In fact, true keto meals should only contain a small serving of protein. Eat too much protein, and you won't burn ketones.
So what does it mean to burn ketones? Ketones are an alternative fuel source created from fat that will only be used for energy if glucose isn't available. Glucose comes mainly from carbohydrates. But again, too much protein can affect blood glucose as well.
The best way to burn ketones is with a very high fat diet. When you eat high fat and low-carb, you can reach the states of ketosis. And that's when you start burning those ketones like crazy.
So that's how a ketogenic diet works. But will you love it? Let's find out!
Keto Diet: What you'll love about it:
You can lose weight
This is a pretty big plus. I mean, weight loss is what it's all about. And you've probably heard of success stories. This is why you're already intrigued.
You can eat foods you love
There are lots of tasty foods that work with the keto diet. So this diet can seem like a fantasy if you've spent years trying low-calorie, low-fat, bland diets. Now you actually have permission to eat foods you crave!
You don't have to feel hungry
This is not a calorie restrictive diet. So there's no reason to go hungry. If you want an afternoon snack, go for it! Want a midnight bite? No problem. You're free. And you can lose weight without a growling stomach.
You can help balance blood sugar
Keto is great for those worried about type 2 diabetes. Because this diet helps balance blood sugar. In fact, most of the foods you'll eat will barely affect blood sugar at all.
This sounds great. But can there be a downside to keto? Unfortunately there can be. So let's go over things you perhaps didn't know about the the ketogenic diet but probably should.
Keto diet: What you might not love, but need to know
You'll fail the moment you cheat
The whole premise of the keto diet is that it has to be very low-carb (and somewhat low-protein.) Otherwise, your body won't go into a state of ketosis. So it's kind of unforgiving if you mess up.
If you're on a low-calorie diet and eat a bag of Skittles, you can just do better tomorrow. Eat a bag of Skittles on the keto diet, and you're out of ketosis. Now you have to build up to it again. There's no flexibility and there can be no cheating.
You'll have problems with Number Two
Fiber is found in carbohydrates. And when you cut carbs, you may find yourself gassy, bloated, and constipated. Totally not pleasant.
When waste isn't quickly excreted from the body, you re-absorb the toxins from the waste. So constipation is more than an inconvenience. It can be toxic.
You get about 20 grams of carbs daily on the keto diet. Save your carbs for healthy, low-starch, high-fiber foods. Because it's a challenge for your digestive system to work on this little carbohydrate, You need to make your carbs count.
You can have trouble building muscle
Muscle gain is one of the best tools for long-term weight loss. Strong muscles are an investment in your weight loss future. Because when you have muscle, you can eat more, and even get away with occasional treats.
But you build muscle traditionally with glucose. And that come from carbs. So while it's not impossible to build muscle on a keto diet, it can be tricky.
And if your ability to build healthy muscle doesn't worry you, think of this fun fact. Your heart is a muscle. And you obviously need your heart to be strong.
You might be malnourished
Some of the healthiest foods can only play a small part in the keto diet. Unless you plan out your vegetable intake carefully, you'll likely not take in many disease protective antioxidants. Which is a loss for your total health.
Couple this with a diet full of a lot of the inflammatory fats such as bacon and cheese. With less nutrients and lots of inflammation, your skin and organs can suffer. You may look OK on the outside at first, but your inside won't be so pretty.
You'll gain some weight back within days of increasing carbs
Can you really see yourself sticking to any diet plan forever? I mean, one day you'll probably want a slice of pizza, or a brownie sundae, or a handful of potato chips. Diets tend to work best long-term when there's some flexibility for indulgences once you hit your goal.
But the keto diet doesn't allow this. Meaning, one day you'll probably go back to eating more carbohydrates. And you'll very likely gain some of the lost weight back in the very first few days.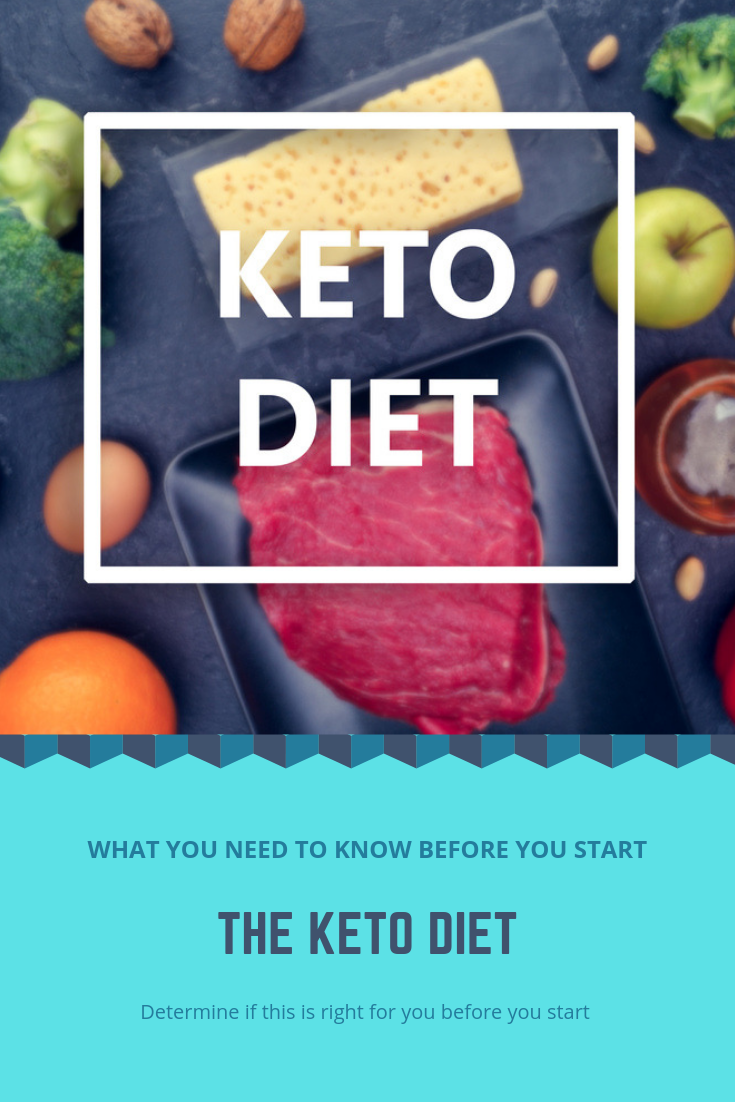 The verdict on keto
In my opinion, keto is best for the obese. Or for those who have certain medical conditions. If this is you, then you may find that the health benefits greatly outweigh the health risks.
As a diet coach, I otherwise feel clients do best with a low refined and processed carb diet. You avoid chips, pasta, bread, and the other bad carbohydrates. But you have the flexibility to eat large amounts of the right carbs, especially vegetables and fruit. This is good for a few reasons.
First, the right carbohydrates have been proven to be helpful with weight loss. Second, it's a more well-rounded diet. Third, it's more sustainable for a lifetime. Can you imagine blowing your diet every time you eat a carb for the rest of your life?
But the ketogenic diet is red hot right now. So you'll probably do it. Maybe you'll love it. Hopefully you'll make healthier choices with the foods you eat. That way you can not only look good both inside and out. And now at least you know both sides of the story.