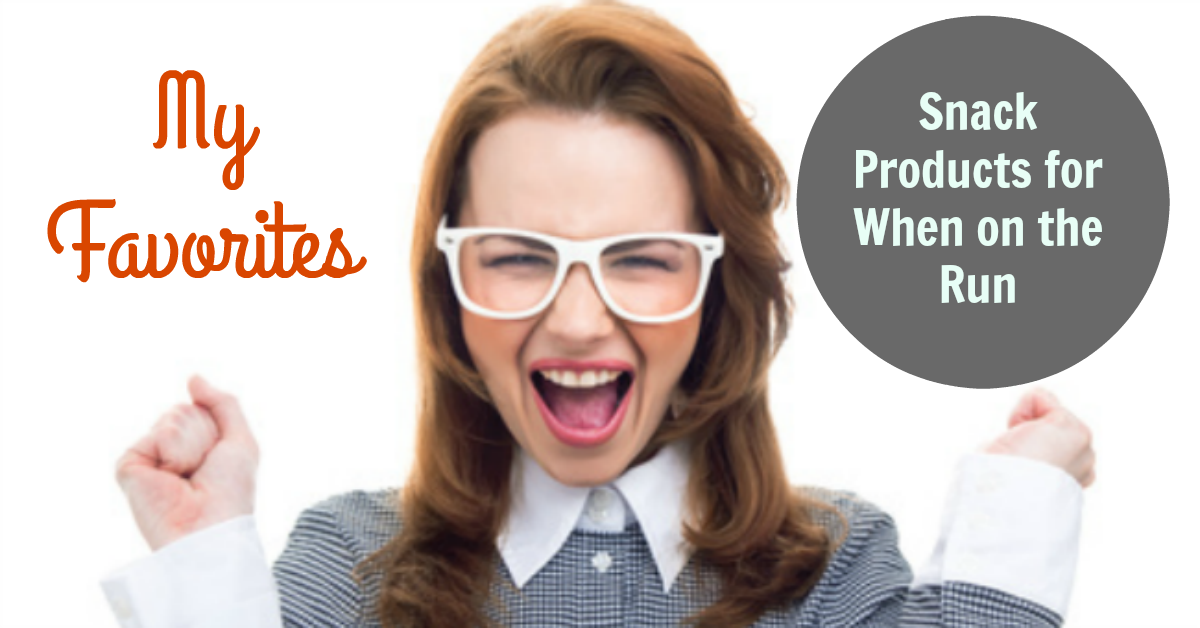 We all need snacks on the run!
I talk a lot about how to live and eat healthier. But I haven't talked about actual products to help make your life easier and more enjoyable on your way to health…until now.
I'm launching a new section of my blog specifically dedicated to my favorite products. This will be an addition to my standard weekly post. How often will I be doing this? As often as time allows. But to kick it off…drum roll, please.
My Favorite Healthy Snack on the Run
These are products that I actively look for when I go to the store. They are healthier, beneficial for the waistline. And according to me, they taste great. So without further ado…
Flackers
These are better than the average cracker. These go a step beyond "whole grain" This cracker contains only wholesome ingredients like seeds and spices. And they have lots of different flavors like rosemary, savory, dill and my favorite, cinnamon and currants. They are great for dipping into hummus, enjoying with cheese or just eating alone. The company that makes Flackers also has a product called Seedsters which I'm still anxiously awaiting seeing on store shelves. (www.drinthekitchen.com)
Hope Hummus
And talking about hummus, this isn't your standard blend of chickpeas. Hope Foods was founded on the principal of, well…choosing hope. They have really unique hummus flavors like Organic Spicy Avocado and Organic Thai Coconut Curry. They even have a Chocolate hummus (hummus for dessert, anyone?) The ingredients are simple and wholesome, the whole line is gluten-free and the flavors breathe new life into a classic snacking dip. (www.hopefoods.com)
The Good Bean Chickpea Snack
Why fill up on chips when you can snack on crunchy chickpeas? The great thing about chickpeas is that they're full of fiber and protein. So you're getting something better than a chip when you get ready to start crunching. And they too come in multiple flavors. I'm partial to the sea salt option, but they have lots of other varieties like Mesquite BBQ and Smoky Chili. (http://www.thegoodbean.com)
Justin's Almond Butter – Single Serve Packet
Justin's sells these cute little single-serve packets of almond butter which are amazing for when on the run. Their Classic option is made without sugar which is a definite plus. The packets make snacking super portable. And almond butter has a good mix of protein and fat which is great for providing energy and getting you through to the next meal. (http://www.justins.com)
Larabar Renola –
Granola is so tasty, but most of it is just overflowing with sugar. Companies try to distract consumers by flaunting sweeteners that are lower-glycemic or "all natural". But Renola is one of the only granola brands I could find that is naturally sweetened with fruit. And it is grain-free too. Why am I making mention of granola in my post about snacks? Because I'll often throw a handful in a baggie and eat it when on the run. But yes, it is great in the morning with milk too! (http://www.larabar.com)
So these are my favorite snack products for eating while on the run. Have a product that you enjoy? Of course, let me know in the comments below.