**This post contains affiliate links and I will be compensated if you make a purchase after clicking on my links.
New Years is a time of new beginnings. And this year, we're not only starting a new trip around the sun. We've moved into a brand new decade. So what a great time to create a fresh start and achieve the health and wellness you deserve.
You may have tried losing weight or getting healthier in the past. But this time it's going to be different. Because today I'm going to go over a plan to set attainable goals that are realistic and achievable. And that way, you can actually succeed.
And the best thing is I'm going to tell you about an app called Noom. You can use this app as support on your healthy journey. And with the right support, you can achieve amazing things.
Ready for a fabulous 2020? Get ready to lose weight for good with Noom. Here's your plan to achieve the healthy body you crave.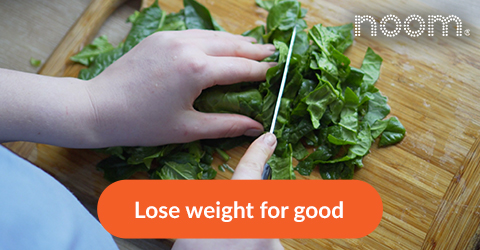 Lose the crash diets.
People who do crash diets might lose a little weight at first. But they'll usually eventually gain weight back. And these plans are so restrictive that it's almost impossible to stay on them long-term.
Commit to small healthy changes,
Calorie counting is so frustrating. The Noom app won't have you measuring food or obsessing over every calorie. You just need to commit to small healthy changes. These will set you up to lose weight in a way that is sustainable. 
Get support.
It's so hard to make big changes all on your own. With the right support, you can do anything. So make sure that you don't do this journey alone. The Noom app is fabulous because it offers that support you need to keep you on track and accountable. 
Focus on your success.
It's easy to focus on your past diet failures. But your past struggles don't define you. You likely took the wrong diet approach, Noom leads you through a questionnaire that helps you find the right eating plan for you. And this makes you more likely to succeed. 
Do it today.
It's easy to put your goals on hold for other priorities. In fact, by February most New Year's resolutions are a distant memory. So do this now. There's no reason to live another year or decade without living your best life. 
A great way to start is to try Noom's 14-day trial. See for yourself how this app can not only fit into your busy lifestyle, but transform how you approach losing weight. You can cancel at any time so you really have nothing to lose.
Happy New Year!
Welcome to 2020. That has a nice ring to it, right? This can be the start of a fabulous decade. And I wish you all the health, wellness, and happiness you desire.