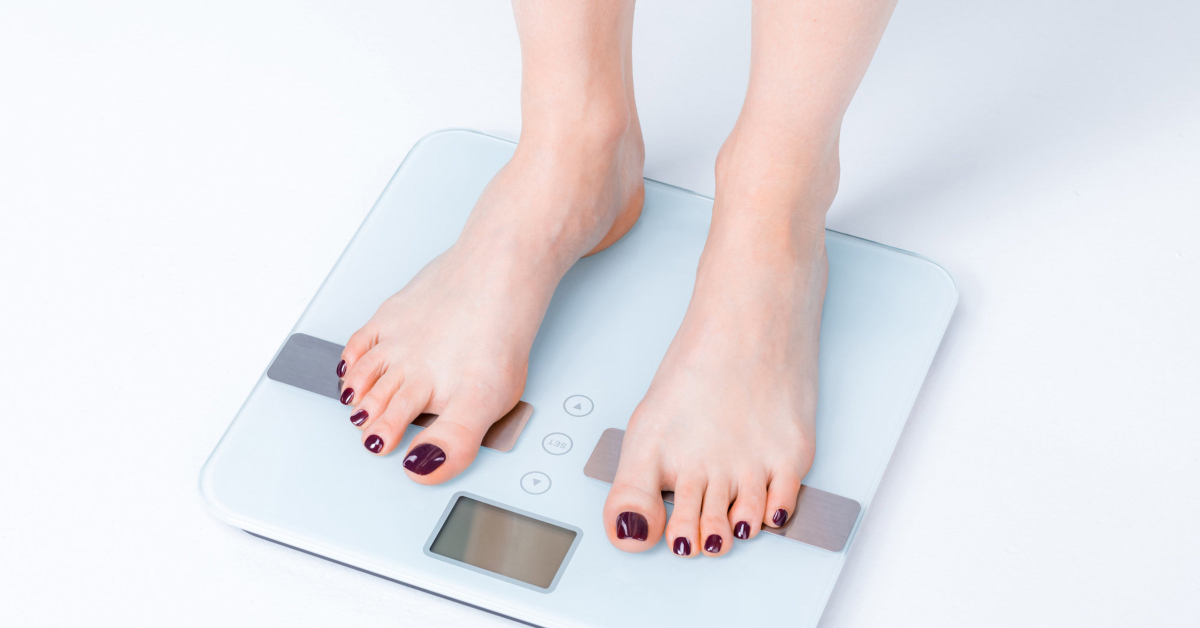 Results – it's what it's all about. We want it and we want it now. But we know that losing weight doesn't happen overnight. But the impatience is real. The perfect speed to lose weight should be instantaneous. But of course it doesn't work that way. Bummer.
One of the first thing new clients ask me is how long it will take to see results. This question never surprises me. But it always makes me pause. 
Fad diets and quick weight loss
For most people, the perfect speed for weight loss seems like it should be fast. And fad diets are the perfect answer. These diets are often extremely strict and lead to super quick weight loss. However, most people know the results from fad diets don't last.
So, I'm always tempted to say that quick weight loss is not the perfect speed to lose weight. But here's the reality. That isn't exactly the case. But there's a vital factor that makes faster weight loss more sustainable. 
Speedy weight loss
The reality is that successful weight loss is about changing your relationship with food from a mental, physical, and spiritual perspective. When I work with clients, I work on all three of these. And this means clients must be able and willing to confront all three of these to make lasting change.
Weight loss isn't about gimmicks. It's not about a quick fix. It's about getting messy and vulnerable with your relationship to food and being able to experience food in a new, but also a fulfilling fashion. This is about patience.
But here's the thing – when you eat clean, something really interesting happens. Your body starts using instead of storing the nutrients you feed it. So when this type of transition occurs, weight loss can really accelerate. The pounds will actually fall off.
In this type of situation, fast weight loss can actually be the perfect speed for weight loss. Because it is a natural occurrence. You're not tricking the body by starving. You're actively feeding and nourishing yourself and the calories are used. 
Let go of the scale
When you think of fast weight loss, it's important to understand that the scale is a crutch. It can make you feel good when it drops quickly. But it can also fill you with shame when it doesn't behave. This isn't healthy and this type of shame will sabotage your weight loss.
When you FOCUS on quick weight loss and measure yourself by your results, you set yourself up for failure. You feel good as long as the scale is dropping. But as soon as you hit a plateau, you label yourself a loss. And this often leads to destructive food behavior. 
The focus on the scale will lead you to believe you can trick weight loss. Perhaps you'll spend hours at the gym burning off calories, only to binge later because you're hungry. You need to look at things a different way.
A shift in perspective
What do I tell my clients when they ask me how quickly they should see results? Here's my answer.
If you really commit, the perfect speed to lose weight might be quickly. You'll likely not only see results, but you'll feel really improved as well. But you can't cut corners. You can't 'half-ass' it. You're body will know when you're trying to play games.
This means committing to a nutrient-rich whole food diet. This means understanding how to balance your hormones. It means not obsessing about calorie counting and gimmicks, and instead focusing on nourishment When you do this, your body wants to lose weight.
Everyone loses weight at different speeds. There's no guarantee that you'll race to the finish line. But this gives you the best chance of losing weight and keeping it off.
But please don't turn to quick gimmicks. Of course, they'll work. They'll also screw up your metabolism, potentially stress your thyroid which slows things down further, and make you eventually gain weight. In this situation, fast is the wrong speed.
So focus on clean foods and balancing hormones. Concentrating on manipulating your diet to drop weight is a recipe for failure. If you do things right, you're still not guaranteed fast results, but you might just see them.