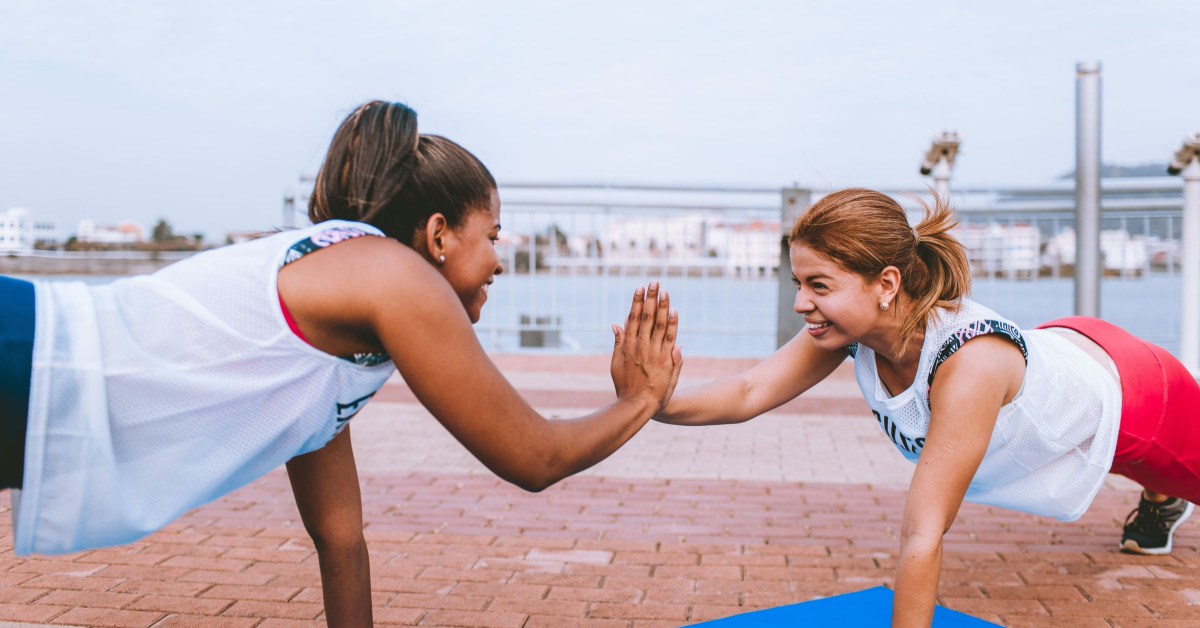 Before you 'get your sweat on', do you  consider your unique personality? Or do you put on sneakers, make sure the earbuds fit snugly, and head to the gym? Today, I want to talk about personality-based exercise regiments.
You promise yourself you'll get moving. But before you even take your first step, you're statistically likely to fail. Why?Because you neglected to factor in your personality type. Your unique personality makes you likely to succeed at some workouts, but doomed to fail with others. 
Night owl or early bird?
Are you a morning person or a night owl? If you're the former, attempting to go to the gym after a hard day at the office won't be effective. You'll quit when your energy levels are low. The opposite is true if you're most productive in the late evening. Don't try and wake yourself for a 5 am run.
Give yourself the best chance to be successful and to stick to your natural body rhythms. Don't just 'fit in' exercise. Plan for it when you know you'll be at your best.  Understand how your mind and body work at different times of the day. This is essential to your success.
Exercise should feel good. And you won't feel good unless you get honest with yourself about when your energy is at its peak.
Believe in you
Self-esteem problem can affect anybody.  There are moments and days when you just want to hide. And getting into leggings and throwing yourself into a group setting can feel intimidating. 
Just remember this. We all feel a little self-conscious. That person deadlifting over 100 pounds. Yup, she has moments when she wants to crawl into a hole too. 
Remember that you're your own worst critic. Nobody else cares. Everyone is just chasing their own goals and worrying about their own targets.
Are you in spandex and sweating? Amazing! You could be home doing nothing and you're not. You win! Make sure you work on this mental stuff before you start. Otherwise, those creeping feelings of insecurity will keep you from pursuing your goals.
Pick a fight
The flip side of the coin is that you may need a sense of competition to boost your motivation levels. Some love the solitary life.  Others enjoy exercising with friends and thrive on some friendly competition. 
Whether this is an Aries zodiac sign personality trait or the fact that you grew up racing against you siblings, the best thing to do is to find workout buddies. Unfortunately, not everyone in your friendship group will be game. Plus, you could have different workout goals.
Therefore, you should consider signing up to a class, hiring a personal trainer, or doing a shout-out on social media.  Find people who keep you challenged. An exercise buddy may shockingly be the missing ingredient in your blah workout routine. 
Entertain yourself
Last but not least, you should never underestimate the boredom factor. So many people quit because workouts are tedious. So, if you're someone who easily loses their focus, I'm talking to you. 
You should gradually mix new elements into your workouts. Now things won't feel repetitive or monotonous. Just be a little creative.
Let's say you like running on the treadmill. Take a day off from your longer run and try HIIT intervals. Try sprinting for thirty seconds and then recover for one minute. Or if running feels painful on your body, speed walking might be the answer Find exercises you can do that will keep you entertained.
Does your personality and exercise routine match? Let me know in the comments below!
(This post contains affiliate links)