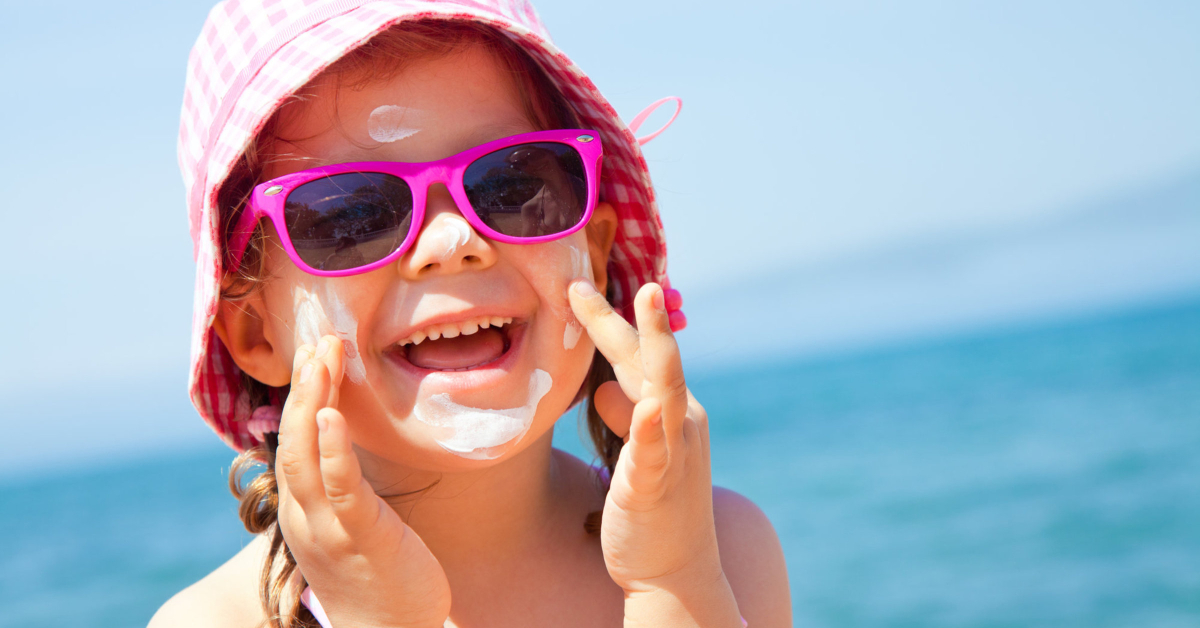 I'll let you in on a secret. Summer is my favorite season. I love those hot days. But I'll let you in on another secret. My ability to tan is severely limited. In fact, burning is my only option. So I don't take a step outside without my safe ingredient sunscreens.
Why safe ingredient sunscreens?
The news has been inundated with stories lately of unsafe chemicals in many conventional sunscreens. Personally, I'm pretty passionate about staying away from fake estrogens. Those can really mess up your hormones and might even increase your risk for diseases like breast cancer. Unfortunately, you can find these fake estrogens in conventional sunscreen. 
Additionally, many of the chemical ingredients in sunscreens only block UVB rays. These are the rays that cause sunburns. But it is UVA rays that cause the damage that leads to skin cancer. So chemical sunscreens won't let you burn. But they're still putting you at risk for cancer!
Zinc and titanium dioxide are the main ingredients of safe ingredient sunscreens. Not only are they non-toxic. They offer protection against both types of sun rays, with zinc offering the most broad spectrum protection. 
The dreaded white streak
Many people shy away from zinc because it goes on thicker than the chemical brands. The cliche is of a lifeguard with a stripe of white down her nose and under both her eyes. But this is no reason to avoid zinc. Here's why-
My favorite safe ingredient sunscreens take only a few more seconds to apply. They'll blend into the skin with just a tiny bit more effort. So once you get used to using zinc, it's not a big deal at all! 
So what are my favorite three safe ingredient sunscreens? Let's get started!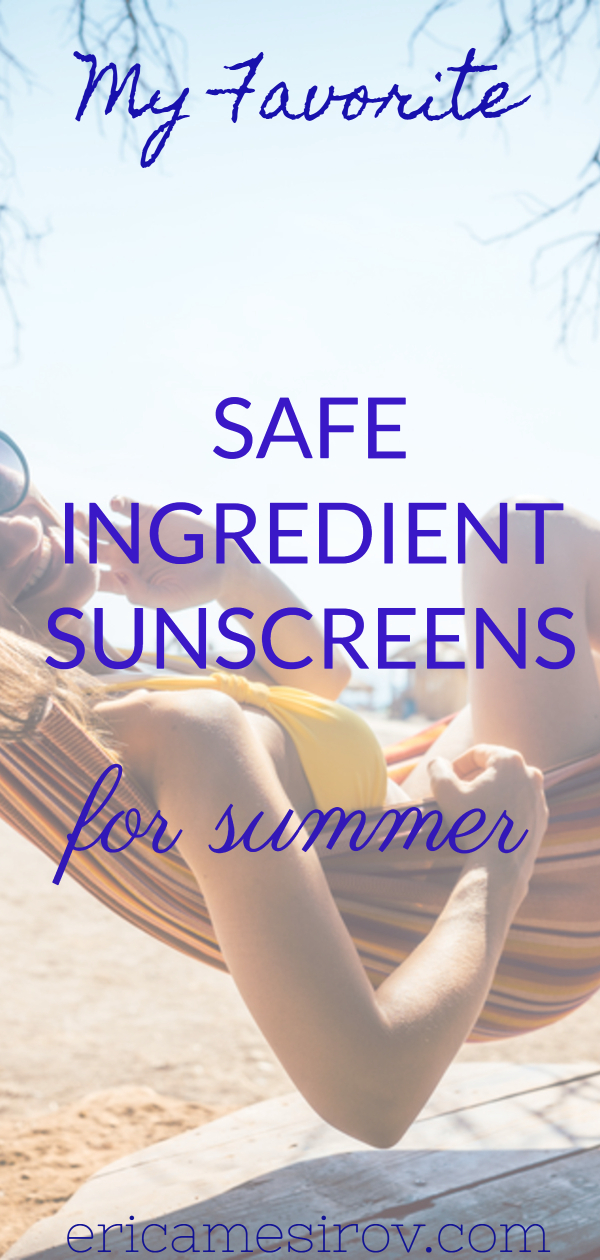 Badger Sunscreen
I use the waterproof SPF 35 variety. I'm not one to spend a ton of time in the ocean. But I do tend to 'glisten' on hot days. I like that I won't sweat off this stuff. Plus, I can use this on my sensitive face and I don't break out. 
The Badger line has all sorts of products from lip balms, to kids sticks, to a whole line of sunscreens. And they're recommended by the EWG which makes me feel safe. And don't worry that they don't carry an SPF 50 variety. While it might sound counter-intuitive, the difference in protection between SPF 35 and SPF 50 is minimal.
Badger – SPF 35 Clear Zinc Sport Sunscreen Cream

Alba Botanica Sport Mineral Sunscreen
Alba Botanica  comes in a higher SPF if you can't go without SPF 45 or 50. And I like this one because it contains moisturizers.  This allows it to blend into the skin super easily. However, my VERY sensitive skin has had little breakouts after using it on my face. So this one is body only for me. 
The Sport Mineral sunscreen's active ingredients are zinc and titanium dioxide. Just be aware that some of Alba Botanica's non-mineral sunscreen varieties contain unsafe ingredients. So when choosing Alba Botanica sunscreen, make sure you check the active ingredients first!
Alba Botanica Very Emollient, Sport Sunscreen SPF 45

Garden Goddess Organic
This one gets extra points for being organic. And the cost doesn't differ much from the non-organic varieties. Like the others, the active ingredients are zinc and titanium dioxide.
It's recommended to apply their sunscreen on moisturized skin since zinc can be hard to blend. That's great advice for all zinc sunscreens because the white film does stick to dry skin. So if you're having trouble with your zinc based sunscreen, moisturizers might be the answer!
Oh, and Garden Goddess is a female owned company. Ok – I wouldn't buy the product simply for that. But it's a good product-so yay girl power!
Goddess Garden Organics SPF 30 
So, those are my favorite safe ingredient sunscreens. Have you made the switch to more natural sunscreen? If not, give it a try – your skin and your health will thank you!