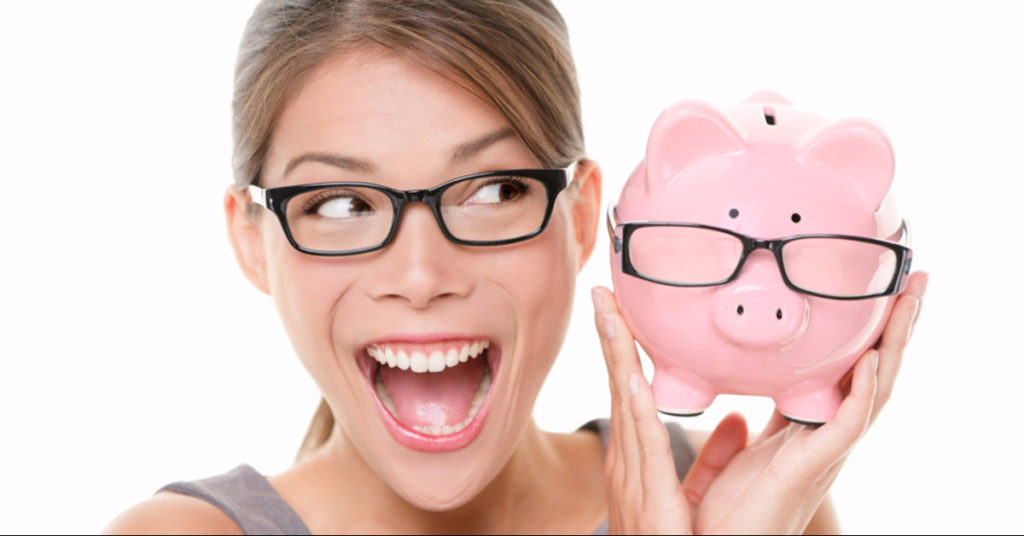 You think that healthy eating is super expensive. But that statement is only true if you let it be. Look at it this way. You can pay major cash for healthy food. Or you can shop smart.
Because there are tons of cash saving tips that transform healthy eating from super expensive to completely attainable. Use them, and shop healthy while paying less than you would on unhealthy food. It just takes a little effort and planning. But your body will thank you.
Here are my 10 favorite tips for saving major cash while eating healthy. Use them, and watch your wallet grow and your waistline shrink. And as an added bonus, you just may save on doctor's bills too.
Shop the last hour at the farmer's market
The last hour of the farmer's market is the golden hour. Vendors have the choice of packing their produce where it may or may not be eventually sold. Or they can sell it at a discounted rate. And many times, they'll choose the discount option.
Buy foods that are in-season
Food is cheaper during the season that it naturally grows. That's because it costs money to store food out of season. So save cash by shopping and cooking by the seasons.
Try apps like Supercook or Epicurous
These apps give you recipes based on the foods you have available. So use these at the market. Plug in the healthy foods you see on sale, get a great recipe, and save cash on the fly.
Peruse your store circular from home
This one is thanks to Andy who mentioned this in the comments of a post last week. These store circulars can just clutter your mailbox. Or you can make use them to plan before you go to the store. Find the best deals and shop around them.
Download the store apps
Most chains now have apps that can save you even more cash. Find specials and download extra coupons. These apps help you get the best price possible while making healthy eating affordable.
Join momsmeet.com
It's called momsmeet, but being a mother (or even female) is not a prerequisite. And when you join, you periodically get sent great coupons on organic, healthy foods. Join on the community member level and you'll see great deals arriving in your inbox. 
Buy on the clearance rack
I'm always amazed at how few people look in the clearance section. I recently got about 5 pounds of ripe bananas for a little over a dollar. I chopped them up, put them in the freezer, and use them for smoothies. They are just as tasty as non-clearance bananas. Just cheaper.
Buy frozen fruit and vegetables
Save major cash when you purchase frozen fruit and vegetables. Produce is usually frozen while it is in-season. Meaning while the fruits and veggies are at the peak of their nutritional potential. And frozen foods usually come with a cheaper price tag.
Buy in bulk online.
Certainly not every online deal is the best one. But if you search, you'll find some great deals on healthier foods. I personally like Vitacost.com. This company is known for vitamin sales, but they also have great deals on food. Subscribe to newsletters and get notified when there's a great sale.  
Have a couple vegetarian meals a week
Vegetable proteins are often cheaper than meat proteins.  So you can save money on healthy eating by cooking a couple of meals the feature vegetable proteins every week. Think 3-bean chili or a tempeh scramble. Even the most devout meat eater can enjoy vegetable dishes, and in return, save some major cash.
Save cash on healthy eating
There's really no need to break the bank on healthy eating. You just have to think smarter and take a few minutes to plan ahead. It only takes a minimal amount of time.
We have so much technology that makes finding good deals and healthy recipes easy. We just have to use it. So look for little ways to save on healthy eating. These savings add up. And before you know it, you might be paying less than you did back in your less healthy days!