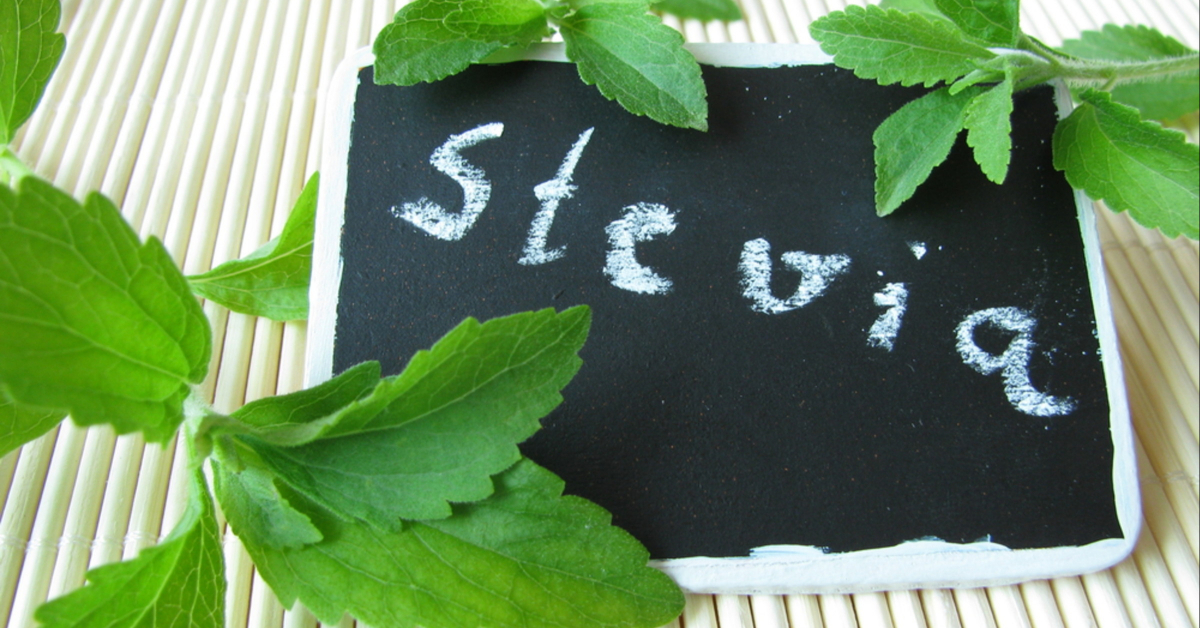 Are you one of the many who've used Stevia? Are you wanting to try it? Today we're gonna go over all about stevia. And see if this is something you should be including in your diet. Or not.
What is stevia?
Stevia is derived from a plant. Meaning it's more natural than artificial sweeteners. In fact, it's closely related to the ragweed plant. And it is a sweetener approved by the FDA.
It naturally grows in more tropical climates. Originally, the leaves were used medicinally. And eventually people realized that they had a certain sweetness that tasted pretty darn good.
Stevia is used in place of sugar. But it's much sweeter than sugar. Think 100 time sweeter. So it will satisfy your sweet tooth.
Stevia is considered safe to use, but….
There is much research on the subject. And studies don't show harmful effects for humans. It's a better sugar substitute.
But before you run to the store, keep one thing in mind. Stevia is safe to use in moderation. Nothing is healthy in excess.
Additionally, there are some other considerations to take when choosing this natural sweetener. And these considerations can greatly affect it's safety for you. So it's important to keep the following in mind.
Whole leaf stevia is considered safe –
When you purchase stevia, you'll want to choose only whole leaf. Why? Because that version is considered safe. 
See, it's just like any other natural food. It's better for you the closer it stays to its natural state. And so you want to stay away from a product that is heavily processed.
The more processing, the more the natural nutrients and benefits are stripped away. And the more chemicals are potentially added during processing. So think of whole leaf as ideal. And something like stevia extract as not as ideal.
Beware of added ingredients –
Many brands  include other, less healthy ingredients.  They may contain sugar alcohols. Or even artificial sugar substitutes.
Let's take the example of Truvia. Truvia advertises itself as a natural sugar substitute. But the reality is that Truvia contains a multitude of ingredients, none of which are pure stevia.
First Truvia contains erythritol, a sugar alcohol of questionable health value. Second, Truvia doesn't contain pure stevia,. In fact, it simply contains a component processed from the leaf. Finally, Truvia contains natural flavors, which could be almost anything, healthy or not.
So buyer beware. Just because a product says stevia, doesn't mean that it's natural. Or that there's even that much in it. Read the label, just like anything else you would buy. And look for whole leaf and nothing else!
Stevia is good for blood sugar – at least in theory
It's considered a better sweetener if you're watching your blood sugar levels. And you should be mindful of maintaining good blood sugar if you're a diabetic or want to lose weight. The good news is that there's some indication that this sugar substitute improves blood sugar.
However, we're all individuals. And there's anecdotal evidence that it isn't good for everyone. Incidentally, some people report a rise in blood sugar levels with the use of this sweetener.  
So if you're diabetic, introduce it into your diet slowly to see how your body reacts. And it you're trying to lose weight, be mindful to keep it in moderation since you don't know how this is affecting your blood sugar. Finally, if you've hit an unexplained weight loss plateau, you might want to try eliminating it altogether.
Stevia – the bottom line
The bottom line is whole leaf stevia seems safe. And it's likely helpful for weight loss. But that's only if you become a savvy shopper and use it mindfully.
It's tempting when you've been eating lots of sweats to view this as a healthy way to overindulge. So remember that it isn't a free ticket to binge on dessert. It's just a way to make a healthy diet a touch more sweet.