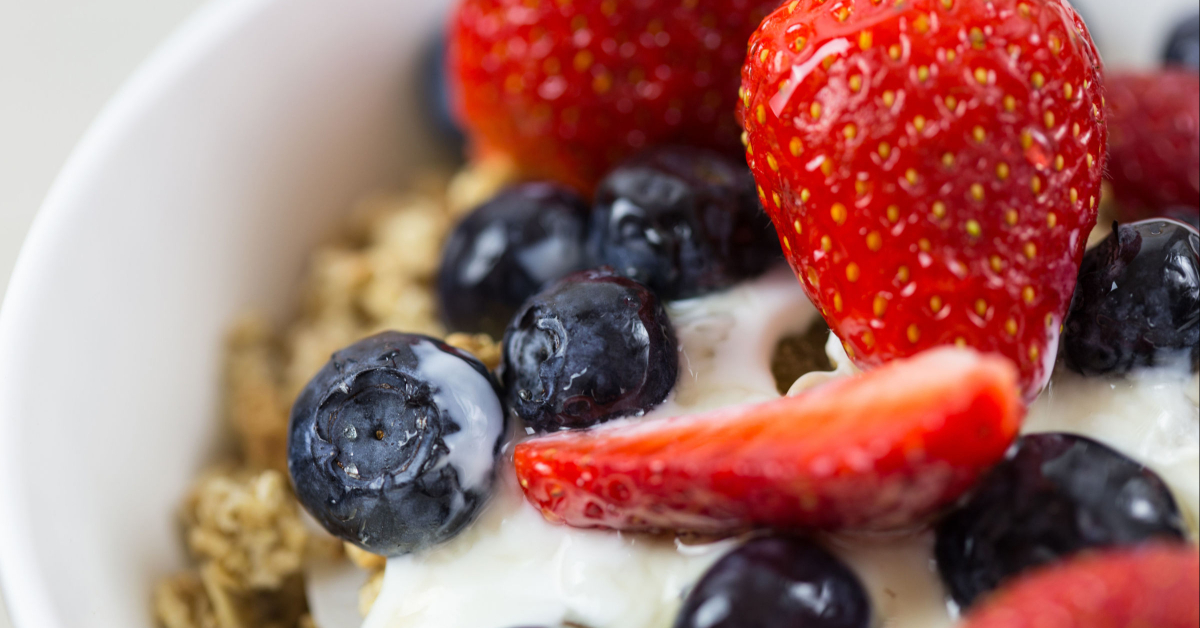 Granola is a big hit in my house. But the options for store bought granola can be discouraging. Especially when you try to find a good cereal with no added sugar.
In my younger days, I was super into the store bought granola options with more natural sugars. So I would load up on cereal sweetened with agave, honey and coconut sugar. Because those tend to be more natural and lower glycemic.
But then I realized…
I really like granola. And those "healthier" sugars, at the end of the day, are still sugar. And I was tempted to eat those naturally sweetened granola options more often than would really be considered healthy.
So my quest began for a sugar-free version. At least a granola free of added sugars. And I invested a considerable amount of time and effort.
But here are my favorite sugar-free store bought granola brands. Again, these don't necessarily omit sugar completely. They just don't have added sugar. And that makes me feel better about what I eat.
Organic Unsweetened Coconut Granola 

(New England Natural Bakers) – Berry Coconut or Strawberry Varieties

This was the only store bought granola I could find without added sweeteners that had a traditional oat base. Because, when I think of granola, one of the first things I think of is oats. It's sweetened naturally with raisin puree and freeze dried fruit, and each serving has only 3 grams of sugar.

I've seen the Berry Coconut variety in natural food markets like Whole Foods and Sprouts. The Strawberry option is a bit harder to come by. Both options are also easily available online.  

New England Naturals Organic Granola Berry 12 OZ (Pack of 6)
Julian's Bakery Pro-Granola Vanilla & Cinnamon (Paleo)
This granola is a novel one. Egg white powder is the first ingredient, meaning it is higher in complete protein than most other granola varieties. Plus it's filled with healthy fats to help keep you full.
Julian's Bakery Pro-Granola is one of the only healthier options that doesn't include sugar from dried fruit. This makes it lower glycemic than other healthy varieties. It's sweetened only with Monk Fruit Extract.
I've never seen this option in the grocery store. Let me know if they carry it near you. But it is readily available by ordering it online.  
ProGranola® 12g Protein Cereal Vanilla Cinn (Paleo : Low Net Carb : Gluten Free : Grain Free) (15 Servings)
Trader Joe's Grainless Granola
Most of these healthier store bought granola options come with a high price tag.  Want one at a more reasonable cost? Then Trader Joe's brand is the way to go.  
This cereal is exclusively made from dried fruit and nuts. So if grains are a big part of the granola experience for you, this may not be for you. And it isn't low in sugar. It has 17 grams. But it doesn't have any added sugar.
So this wouldn't be good for someone with diabetes or watching their blood sugar. But it's  good for someone looking to keep their diet more natural. And it's easily accessible if you live near a Trader Joe's. And if not, you can always find it online!
Trader Joe's New Vegan Breakfast Grainless Granola 8oz
Wildway Granola (Paleo)
Here's another option if fruit and nuts are your thing. And it comes in all sorts of fun flavors. Think Vanilla Bean Espresso, Banana Nut, or Apple Cinnamon. Yum!
Like the Trader Joe's variety, this cereal is sweetened with dried fruit without any added sugars.. But the Wildway brand comes with a much lower sugar price tag. There are only 7 or 8 grams of sugar per serving.
It retails for about $5.99 a bag. It's easily found in natural markets like Whole Foods. Or it is also easily accessible online.  
Wildway Gluten-free, Paleo, Grain-Free Granola Variety 3 Count, 8 oz.
Go Raw Sprouted Granola
This one gets much of it's texture from buckwheat groats. Which is good for someone seeking a more traditional granola taste. Because a cereal of just fruit and nuts isn't going to do it for everyone.
Go Raw comes in quite a few fun flavors. You've got Coco Crunch, Apple Cinnamon, and Raisin Crunch. Like the Trader Joe's brand, this option can be higher in sugar, even if it is more natural sugar.
You can also choose the Go Raw Super Simple Variety which is made from seeds. This option doesn't have any sugar at all. Just add some of your own fresh fruit.
Go Raw does come with a heftier price tag. It can cost over $10 from a 16 ounce bag. But it is sprouted. So, if that means something to you, it might be worth it!
Go Raw 100% Organic Apple Cinnamon Granola Cereal, 16-Ounce Bags (Pack of 2)
Store bought granola
Yes, you can always make your own granola. But if you're looking for something that you can just grab and go, these really are some of the most natural options. And there some of the only options that don't have added sugar.
Make sure to always read the label when purchasing granola. No added sugar, natural, and low-glycemic are not regulated terms. Read the label and check for yourself.