There's a time in your life when you feel invincible. And you think you have all the time in the world. So when something unexpected happens to a loved one, your bubble of safety and security can burst. And life can come tumbling town.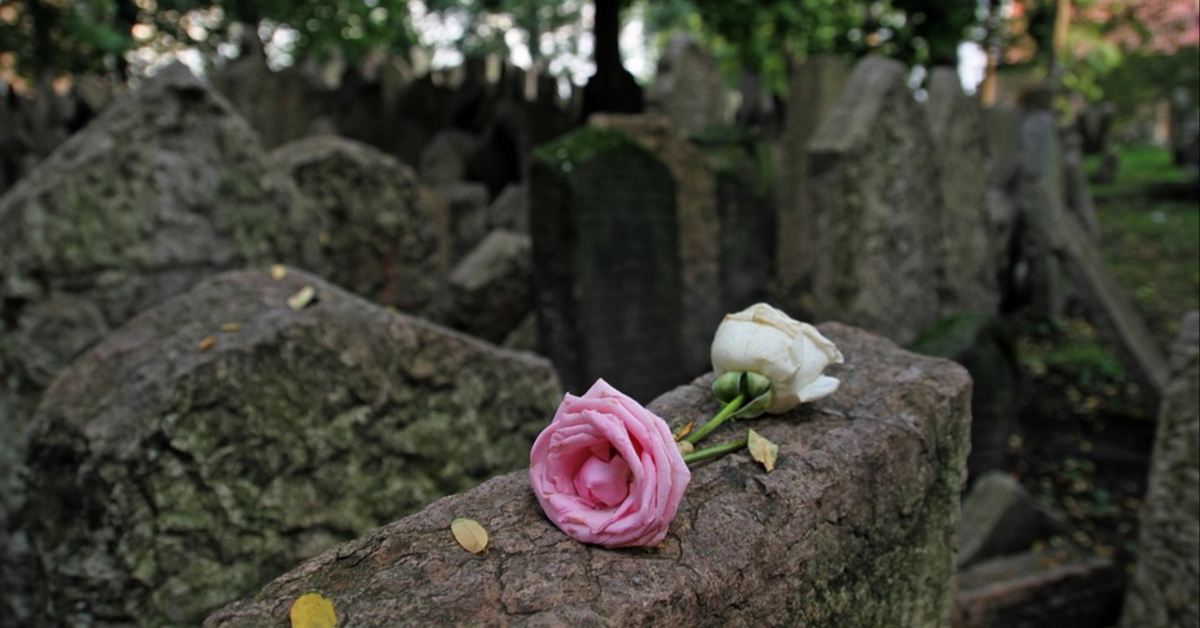 When I was in my 20s, one of my best friends died in a car crash. I had been with her, in her car, earlier that day. It was incomprehensible. When that happens, it's difficult to pull yourself together into something that remotely resembles a functional human being.
I kept remembering things we'd done and talked about in the days before her passing. A joke she'd made. That moment where she let loose on the dance floor. The way she'd driven two hours out of her way to drive a drunk girl home because she wanted her to be safe. And in an instant, she was gone.
But fortunately, the human psyche is resilient. And you have an aptitude for coping with trauma that eclipses anything you thought yourself capable. Here are some ways in which you can help yourself to cope.  Because grief can destroy you and your family. if you let it. Here are some important steps to take when faced with unexpected loss.
Get closure
Dealing with loss can bring up big questions. With my friend, it was so difficult to reconcile that we had been together, and now she was gone and I was still here. So it's important to find ways to create closure for yourself.
Maybe you join a support group through online resources like GriefShare to find comfort that you're not alone. Maybe you talk to a trained therapist to help you deal with feelings of confusion, grief, and uncertainty. Or seek a legal attorney like Robinette Legal Group in the case of wrongful death.
When faced with the unexpected loss of not just someone you love, but a fundamental part of your emotional and psychological infrastructure, the most common reaction is to ask "why". Finding the answer to that "why" (or even coming to terms with the fact that there is no sensible or logical reason) is an important part of finding closure.
Channel your anger into an appropriate outlet
Look, you're going to feel angry. That's totally normal. It's an inevitable and natural part of the grieving process.
I thought I could just distract myself to move on. But the anger was still there. Denying it didn't make it go away. It just kept it bottled up in an unhealthy way. And allowed it to fester and grow.
Rather than trying to bury or deny our anger, learn to embrace it. Channel it and use it productively. Maybe take up kickboxing or martial arts. Or put your feelings into poetry. Or start a charity inspired by the person you lost. (My friend's parents started a scholarship at her alma mater in her name.) Find what works for you to move the grief and anger into a place of release and purpose. 
It's okay to move on
When you lose someone close, it's quite common to experience survivor's guilt. Don't berate yourself for surviving. I'll admit, I did a lot of that. Even though I wasn't even in the car during the accident, I felt guilty because I could have been.
You can smile. You can have joy. You're not doing your loved one a disservice by not thinking of them at every moment. Don't be afraid to let yourself move on.
Moving on from unexpected loss was one of the hardest things I ever did. I wanted to crawl into a hole. But I realized that my friend wouldn't have wanted me to use her as an excuse to stop living.
You're never prepared. And it won't be easy. But there is joy on the other side. And you honor your loved one when you find the courage to keep moving.
(This post contains affiliate links)
Photo courtesy of Pixabay