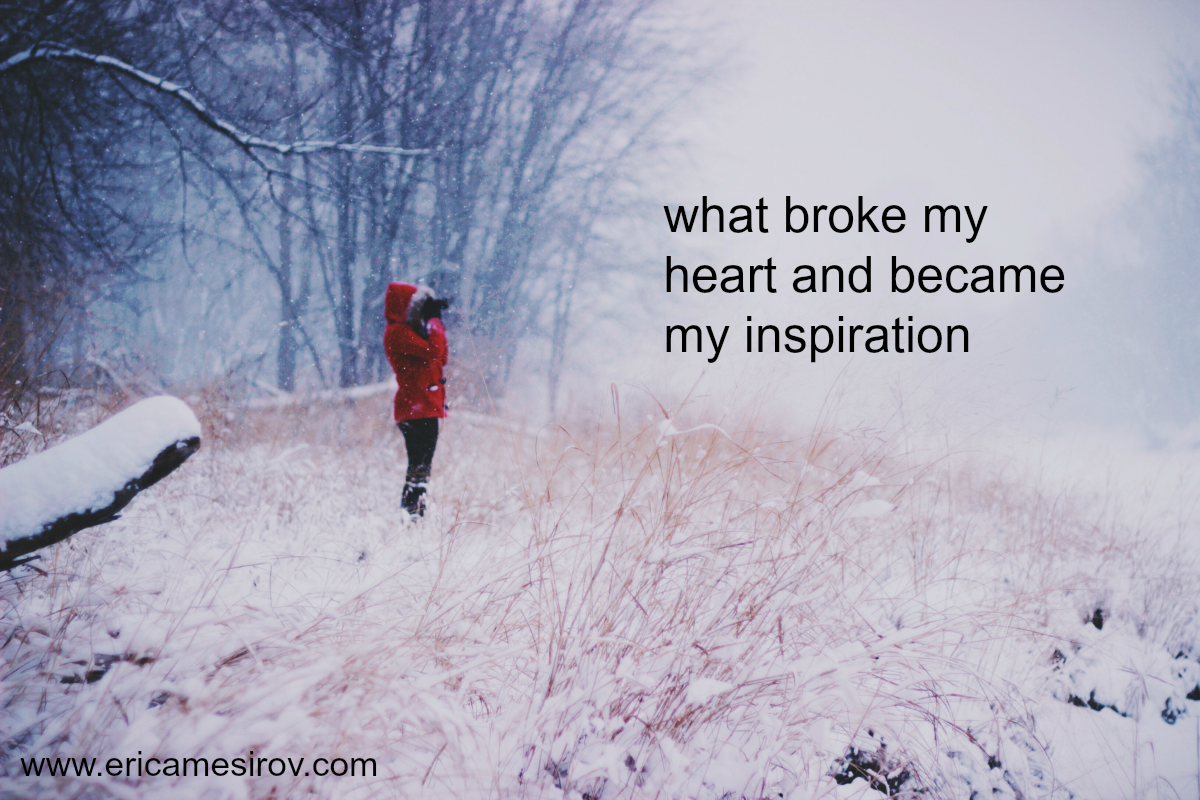 So I wasn't always, as my husband calls me, "Captain Nutrition".  In fact, my childhood diet involved a steady supply of junk food. I remember frequent trips to fast food restaurants, indulgences of cookies and cakes and a diet that never included anything green.  Well, unless you count green jello. (Gosh, I loved jello.) When I was little, my mother struggled to get me to eat breakfast, so she bought me Carnation Breakfast Bars. For those who don't know, these were chocolate covered, glorified candy bars. The box said that if you ate one with a glass of milk, it would make a complete breakfast. So I got my mom to give me chocolate milk. Obviously, I wasn't t born a health freak.
I talk a lot about how I gained weight in my teen years. I talk about how the frustrating journey I went on to lose the weight. But there is one thing that I haven't talked about publicly until this point. That is the life event that made me want to help people.
I remember going up to my mother in tears when I was 7 years old.
Even at that young age, I could sense that her lifestyle wasn't healthy. I was concerned about her smoking, her frequent use of Sweet & Low (the news reported a study linking it to disease), and the fact that she struggled with her weight. I remember crying and saying that I didn't want her to die of cancer and leave me mom-less. Wow, pretty dramatic for 7 years old, I know. And luckily, I graduated high school with my mother standing by my side.
My mother was diagnosed with bladder cancer in 2009.
And I'm sure all of you who have been through cancer yourself, or with a loved one, can relate to that devastation. Again, I begged my mother to live healthier. And what was my first request? Well, she had thankfully already stopped smoking. I went back to my childhood concern and I asked her to give up artificial sweetener. By that point I'd already started drinking diet soda myself, (telling myself it was ok because it was my only vice) so I told her we would do it together. And a cancer diagnosis made both of us much more willing to sacrifice. So we both gave up those fake sweeteners on that day and never looked back.
In 2009, her prognosis was considered good. By 2010, they realized that the cancer had been more advanced than they originally thought.
While facing death, she decided that she was now 100% committed to changing her lifestyle.
Inspired by her cancer, I had just started my first classes for my Master's degree in nutrition. Since my knowledge was limited, she found a holistic nutritionist who had a great record working with cancer patients.
He had her doing visualization, meditation, juicing, eating superfoods, avoiding all processed and refined foods, eliminating toxins and more. And you know what? She lost weight. Her skin looked vibrant. Her friend came in from out of town and told her she had never looked so healthy She came to my wedding and danced the entire night. All while battling advanced cancer. And she did miss some of her favorite foods…a lot. But she learned that there were lots of healthy foods that she adored.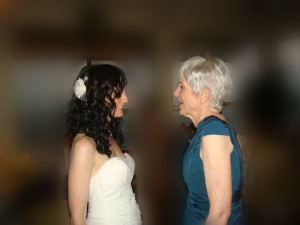 She never exactly told me how long doctors had given her to live…
But I will say that she surpassed their original expectations. She passed away in December, 2011.  4 1/2 months after this picture was taken.
And let me tell you how my mom's story inspired me.
The reality is, I will never know if a healthier lifestyle before her diagnosis would have changed things. Perhaps, if she was destined to get cancer, it would have happened later in life. Or maybe it wouldn't have happened at all. There is no way to ever really know. And, of course, there are people who do everything right and still get cancer.
However, she made a dramatic transformation while sick that made her have more energy and look more fabulous than she had for years. And many of the changes were ones that she could live with. Had she not been fighting such a deadly disease, her diet would have been more flexible which would have made her new lifestyle that much more attractive.
As a weight loss coach, I get really excited for clients when they fit into their old jeans, or they like what they see in the mirror for the first time in years. Their excitement is contagious and fulfilling. But that isn't my main inspiration.
My mother finally made changes because she knew that she was facing death.
Life was her tangible reward. I chose weight loss as my focus because people often need this tangible reward when making a change. Telling someone to make a change so they don't suffer in the future usually doesn't connect. But telling them that they can fit into a smaller size dress usually does. And so in a sense, I use weight loss as a bribe to get people to be healthier.
The one thing I have learned is that it is much better to use nutrition as prevention than it is to use it to fight a terrible disease. So, in my mother's memory, I help people improve their health before it is a matter of life and death. And as an added bonus, I help them reduce their waistline. And quite frankly, that is a life fulfilling, win-win situation for me. Because you don't want to wait until facing death to know what it feels like to be healthy.