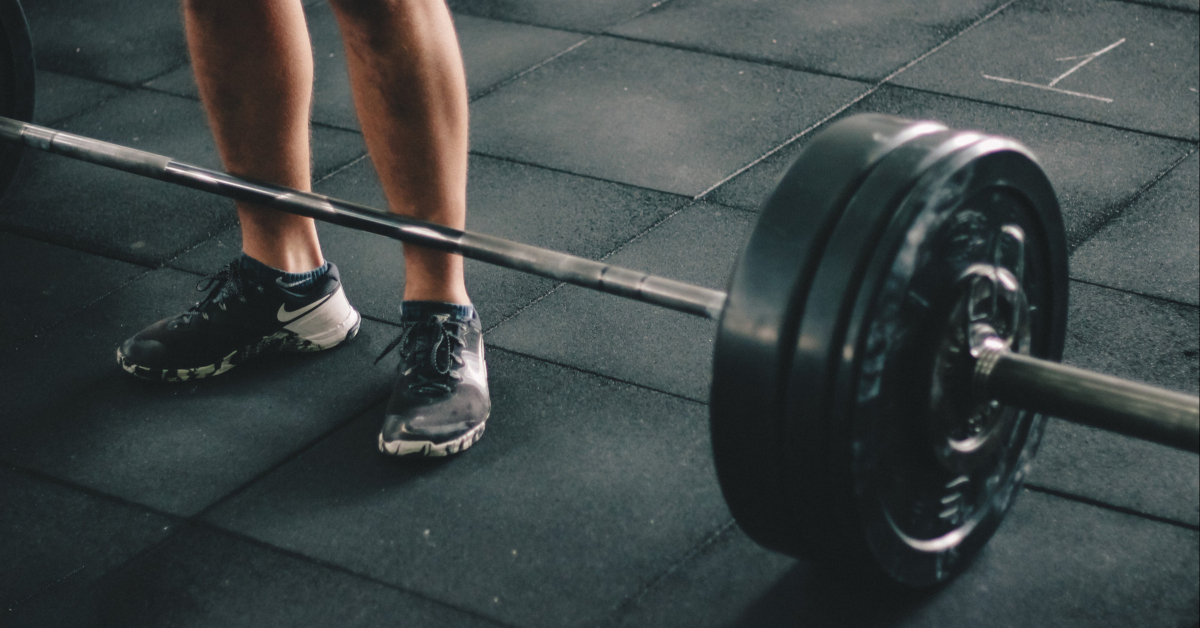 Thinking about hitting the gym to get yourself bikini body ready for the summer? Good going!. Motivation can make you or break you. So if you're able to push past motivation hurdles, then you're well on your way to success.
Here's the thing. Your mind is a muscle that needs to be worked too. And it's easy to overlook that this is the very muscle that might be holding you back from your health and fitness goals.
Goal Setting
Think about why you want to start working out. Are you just trying to kick-start a healthier lifestyle? Or do you want to shed some of those extra pounds? Regardless of what you want to achieve, let's set a goal to get there.
Now use this information to focus on something that will get you motivated.  Have a favorite pair of jeans you can't wait to fit into? Put them somewhere you can see them daily. Have a time in your life when you felt good in your body? Journal about it as a reminder of the rewards of your healthier lifestyle. Do whatever it takes to stay focused!
#1 Motivation pitfall
But what's the #1 motivation pitfall? It isn't what you think. The top thing that will stop your progress in it's track is an injury. I've known so many people who've started to hit it hard at the gym, only to overdo it and get injured.
This, my friend, will stop your progress in it's tracks. What's worse than being sidelined? Progress goes out the window.  And it will require extra work to get back on track once you've healed. So safety is vital.

Focus on Form
It is so important to exercise properly. I know, I know. So much easier said in done. I can't tell you how many times I've thought I had something right, only to later be corrected. So frustrating.
But here's a no-brainer. How about looking in the mirror? I know, it can be so awkward to look at yourself when you're out of breath and sweaty. But get over it! That ugly face you're making is a merit of how hard you're killing it! And something as simple as looking in the mirror might help you correct your form.
If you still feel like your workout form might be "no bueno", try getting a single session with  a personal trainer. They'll take a look at your movements to ensure that you're doing them right. A one-time fee can protect you from serious injury like a sprain. Or worse! And you'll now just have to pay to go to an expert Align Foot and Ankle to get the problem sorted. Pay now or pay later!
Focus on Footwear
This means footwear that properly supports you in the activities in which you're engaging. I'm gonna confess that I've been guilty of breaking this rule. And I've used whatever shoes that I was able to find at the bottom of my dresser – Ouch!
You can cause so many kinds of problems doing this. And it might take time for the pain to rear its ugly head.  Oh,and it doesn't just stop with your feet either.
With certain exercises, you may be required to interact with machines and weights. And because of this, you might need to have some protective gear to ensure you don't slip or lose grip.  In that case, you may need a back support, or wrist support, or even knee support depending on what you're working. Know your body and address an issue before it causes pain! 
One final thing. Let's not forget the warm ups and cool downs. As this will have a big impact on how your session goes, and how much pain you end up in the next day!
(This is a contributor post and contains affiliate links)