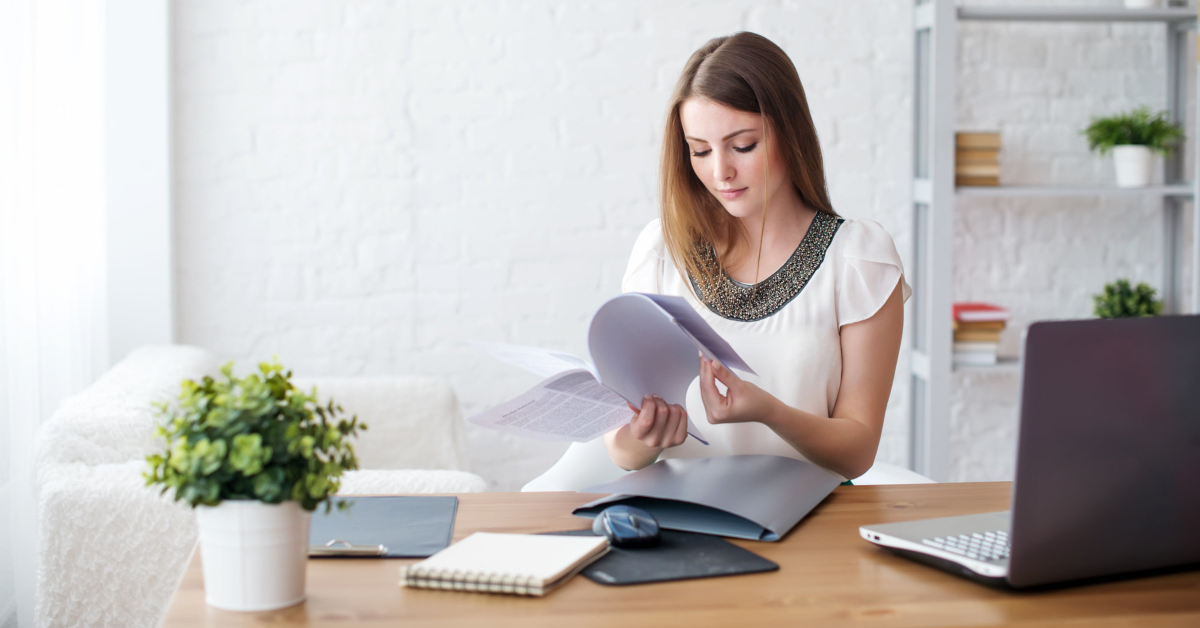 It was almost a decade ago when experts said that sitting was the new smoking. Surely daily inactivity can't be good for your health. But how does your desk job affect your metabolism? 
Clients often tell me that they're trying to be more active. And of course you should participate in a fitness regimen. But your metabolism won't be its best if you're still inactive for 23 hours out of your day. What you do during the hours you're at your desk job matters. 
I've worked many desk jobs. I totally get how easy it is to get lost in time with a project. And before you know it, you haven't moved for two hours. 
But if you want your metabolism to be at its best, you need to prioritize being active. And an hour at the gym isn't all you need. So today I'm talking about ways to stay active and boost your metabolism at your desk job.
Make your work area inconvenient
I understand that your employer makes many decisions about your work environment. But there are still things you can do to promote activity. 
Ask to be connected to a printer that is farther away. Now you get to take a quick stretch and walk every time you go to print. Or make it a point to use the copy machine on the opposite side from your cubicle. 
Place your stapler some place higher up. Maybe there's a shelf where you can place it. This way you have to stand every time you need to staple. 
Making your work area inconvenient is an easy way to make your desk job a little more active.
Take a (short) break
No, you won't destroy your productivity from stepping away from your work. In fact a study shows that a 9-15 minute break will have no effect on your productivity. Taking a short break can clear your mind and help you re-focus. 
Take a short walk around the block. Or if the weather isn't ideal, just take a spin around your office. Bottom line: get in a little extra movement. 
Not only will your body feel refreshed. Your mind will too. 
Make your phone calls animated
Most desk jobs involve at least a few phone calls a day. Maybe you're calling your co-worker, your vendor, or your client. What do you do during these phone conversations? You probably just sit in your chair and talk. 
So here's some simple advice – stand up. You can pace at your desk area. Maybe you get animated and do some squats. Or perhaps you just stand in place. It doesn't matter.
The bottom line is that there's no good reason to stay seated. Your phone conversation is the perfect opportunity to give your metabolism a little boost. 
Alarm yourself
It's easy to get caught up in a project. But that's not an excuse to sit for hours. So protect your commitment to movement before you start that big project. 
Set an alarm to go off every half hour. When the alarm rings, it's time to get up. Stand, stretch, or take a quick walk to the water cooler and back. 
But you say, "this will destroy my momentum and focus." It really won't. However, it will improve your health and get your body moving – all in about 30 to 60 seconds.
Lunch on-the-go
No, you're not going to have a working lunch at your desk. Seriously, that shouldn't be an option. Lunch is the perfect time to build in some extra movement.
If you really can't get away from your work for your lunch, here's what you can do:
Turn that afternoon meeting into a moving lunch meeting. Take your meeting and your co-worker outside. Who says you need to be sitting for a meeting? Plus, now that we have smartphones, there's no need to be glued to your computer. 
Bottom line: you've made the decision to get healthier. You want to boost your metabolism. Now it's up to you to make health a priority at your health job. Nobody is telling you to miss that deadline. But with a little commitment, you can finish the job while prioritizing your health.