For those aspiring for maximum accountability and a personalized approach to weight loss!
What are some of the benefits of individualized healthy diet coaching?
Learn to say bye bye bye to the belly bloat and the lovey-dovey handles!
Annihilate your individual cravings so that sticking to healthy eating becomes easy peasy!
Banish the shame cycle of overeating so that regrets go see ya later!
Squash your "being busy" excuse so that the possibilities in your life can party like its 1999!
Create more oomph and energy all day so you can kick butt and take names!
Start to live the life you've always deserved! Why? Duh! Because you deserve it!
Schedule Your FREE Coaching Consultation!
You are unique.
Your needs are unique. Your strengths are what make you amazingly, breathtakingly special. And yet you've spent years doing one-size-fits-all diets and turning a blind eye to those cravings bullies.
You blame your willpower or your genes when you fall short. But maybe that's not the issue at all. With the right diet and support, you'd be surprised with how far you can go.
You are ready for a change. And if not today, then when? There will never be a perfect time. Change will only happen when you make the time.
All one-on-one coaching plans include: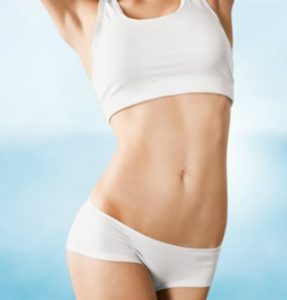 Weekly 50 to 55-minute meeting
Unlimited email support during coaching to address diet obstacles as they arise
compassionate guidance to keep you accountable
A game-plan for getting past cravings
Easy recipes based on your favorite foods
Menu planning for eating out
Emotional support to get past hurdles and obstacles on your journey
---
New Program – Quit Emotional Eating, 4 Week Journey
You get 4 weekly coaching sessions via Zoom or telephone, 2 bonus months of email coaching support, and the potential of a brand new life where you're in control, and eating feels good.  (Psst! Get all the details here!)
---
Or customize your coaching support. Create a plan individually tailored to you.
Enlightenment: 4 weekly sessions
This plan will have you looking at how you eat in a whole new exciting way. And we'll get to focus on one of your favorite people You! Over 4 sessions we will examine your diet and what you like to eat.
We'll build a diet for you that contains foods you enjoy including yummy substitutions for some of your favorite comfort foods  Within 4 weeks, we will develop options for you to shed pounds, quiet cravings, feel awe-inspiring  and start to live a life you love. And you'll have a plan for staying on track for life!
Holy crap, is this possible? Hell, yeah!
Transformation: 12 weekly sessions
This plan will help you really freak out with excitement when you look at that next selfie. It includes everything from the previous plan, but it gives us the time to put it into action.
We will review your diet every week, overcoming the obstacles that get in your way together.  You will have me by your side for whenever you feel lost or need extra support. By the end of this plan, you'll have a better understanding of your emotional triggers with food, and be more empowered to move past them.
You'll feel beautiful, healthy and ready to pick people's jaws off the floor after you make your big entrance!
Endurance: 24 weekly sessions
This plan will have you high-fiving the bathroom mirror every morning with how excited you are about your new look. This includes everything from the previous plans, but gives us time to turn new eating patterns into habit.
Through weekly meetings, we'll not only transform the diet and confront your emotional triggers, but adapt your plan as needed. I will be a form of support as obstacles come up and a form of accountability to help keep you on track. By the end of the plan, you'll be making great food choices like IT'S NOTHING!
As your body transforms, so will your life. You'll feel and look great in a way you never thought possible  and your fears and shame about your body will be something for the history books!
***If these plans don't suit your needs, please let me know.  We can develop something based on you.
Get your FREE 30 minute coaching consultation with us to see if personal diet coaching is the right answer for you! The premier place to go for diet coaching in Los Angeles, CA. (And throughout the world via phone or Skype!)