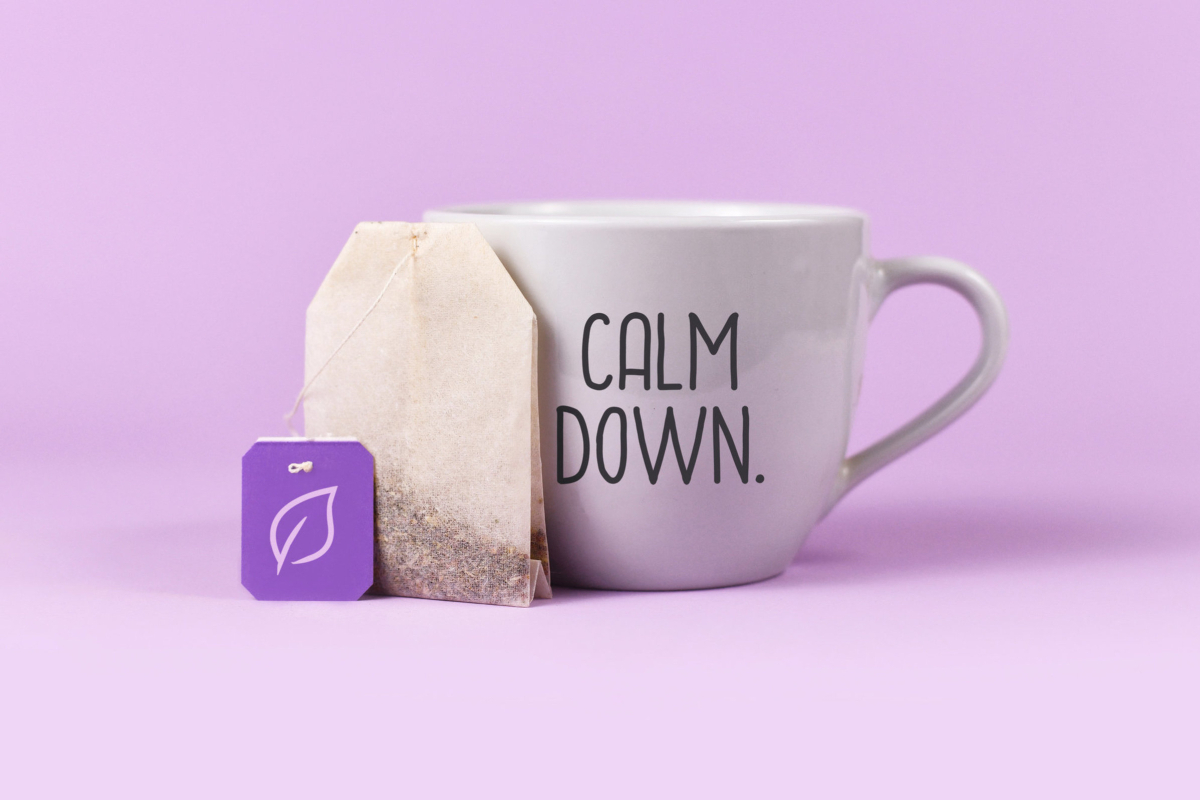 We've all been there. You're too stressed and you just want to chill out. So you grab a glass of wine, or maybe a beer. But not so fast. Are there better options?
When you think of helpful drinks to calm down, you probably first think of alcohol. But that's not always a good choice. Alcohol has some nasty side effects that can make you more stressed. Plus, you're making strides in improving your health. Don't screw it up now. 
Alcoholic drinks to calm down
Getting a little tipsy, or "relaxed" seems like a good option. Take a sip and let go. The problem is what happens afterwards. 
On the one hand, alcoholic drinks disrupt sleep. Sure, they'll help you fall asleep quickly. But you're likely to have fitful sleep, or wake up before you're fully rested. Now you're tired, cranky, and definitely not zen. 
On the flip side, alcohol can decrease your decision making process. Raise your hand if you've ever had a drink and then done something you regret. How stressful!
So if you rank the effectiveness of drinks to calm down, alcohol is lower on its lasting power. You'll feel instantly relaxed. But what comes after might make you cranky and stressed out. 
The good news that there are drinks to calm down that don't come with a mental or physical hangover. They chill you out and make you feel good. And they aren't even alcoholic
Goldthread Lavender Bliss
Do you love the smell of lavender. This drink makes you feel your laying back in a lavender field with nothing better to do than sip the day away. It  tastes like relaxation. 
Goldthread Lavender Bliss is slightly sweet. But it doesn't even have a gram of sugar. It's so good and ultra calming. A great option for when you need to unwind naturally.
Goldthread – Plant Based Tonics | Lavender Bliss
Elements Wellness Drink
How about a functional wellness drink with adaptogens? These help your body naturally deal with stress and relax. And these super refreshing drinks might be just the thing you need on days when you want to hide in a dark room and scream. 

Pick what you need. This comes in flavors like Sleep, Calm, Focus, and Vitality. And their slightly fruity flavor with natural anti-stressors might be exactly what you need to let your adrenal system repair.
Nuun Rest
Here's a restful drink filled with all sorts of healing nutrients that also promote calm. Think of magnesium for relaxation, tart cherry to fight inflammation, and chamomile to ease your mind. 

This is a drink that helps you relax both body and mind. You can drink it to calm your body after a tough workout. Or take a sip when you just need to repair after an emotionally challenging day.
Four Sigmatic Mushroom Elixir Mix (Chill)
Reishi mushrooms are one of the healthiest foods out there. They do everything from improve your immunity to help you fight cancer. So this mushroom elixir will not only keep you in a peaceful state. It will help heal your whole body.

The "Chill" mushroom elixir variety lives up to its name. It supports stress reduction and promotes a good night's sleep. Plus, drinking it is a health promoting activity. You can fight stress while being good to your body.
Four Sigmatic Reishi Mushroom Elixir, Support Stress & Sleep, Decaf
Hoplark – The Calm One 
Do you love winding down with a cold beer? Here's a way you can de-stress with hops in a way that's not alcoholic, but still relaxing. This drink has everything you love about beer, in a package that's much more holistic and balancing for your body.

And the extra bonus is that it has zero calories. Plus it's made from organic ingredients like chamomile and citra hops. And the reviews are in that it tastes quite just like beer even though it's super good for you and won't make you dance around with a lampshade on your head!
HOPLARK Sparkling HopTea – The Calm One 
So these are some of my favorite choices for calming drinks. You can't wake up with a hangover every day. These are my go-to options when I just want to unwind in a nourishing and healthy way.
(This post contains affiliate links)