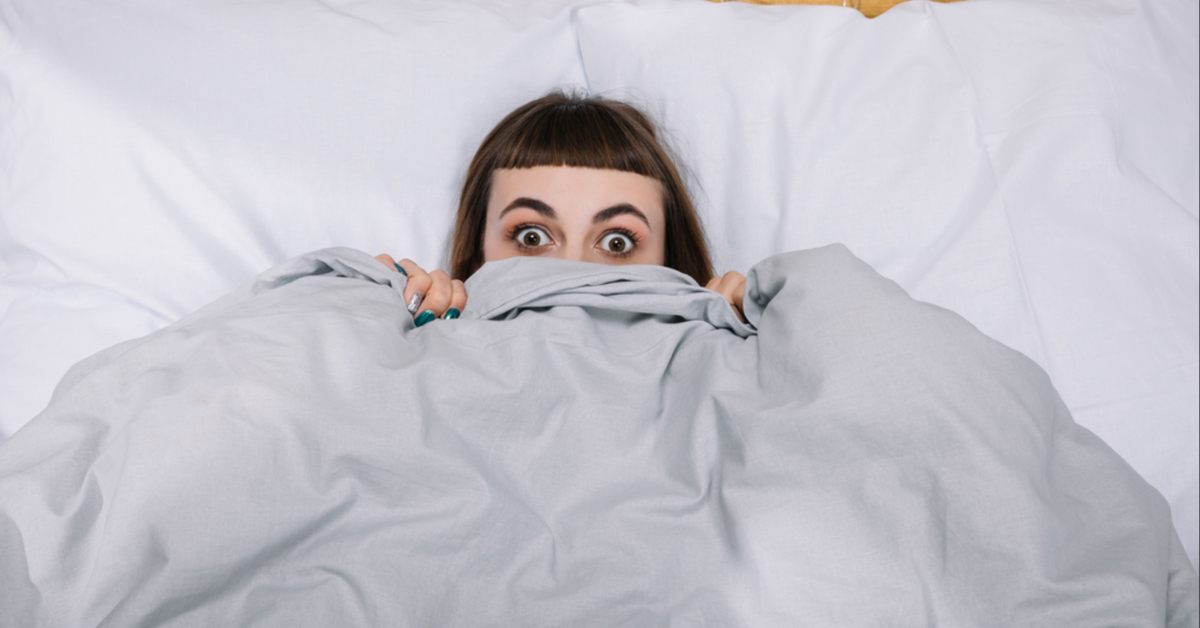 The first time I tried a weighted blanket was at the beginning of this year. During  a hypnotherapy session, I was given the weighted blanket to help with relaxation. Until that point, I didn't even know this was a thing. I was intrigued, to say the least.
What is a weighted blanket?
If you're unfamiliar, a weighted blanket is a blanket that's heavy. Like, really heavy. Lying under one triggers a relaxation response in the body via deep pressure stimulation. It's said to replicate the feeling of getting a big hug. And while I couldn't explain it, I did feel more relaxed.
Weighted blankets come in different weights. And it's important to pick one that's heavy enough for your body. But you also don't want one that's too heavy.
The ideal weighted blanket should be about 10% of your body weight plus an extra couple of pounds. Since I weigh about 125 pounds, I chose a blanket that was 15 pounds. 10% if 125 is 12.5 plus 2 extra pounds equals about 15 pounds.
Why I started sleeping with a weighted blanket
I had toyed with the idea of getting one of these blankets for a while. Who doesn't need some extra relaxation from time to time? But here's the thing that got me to actually pull the trigger and do it!
I'd been having some trouble sleeping. I have a history of adrenal fatigue. My body sometimes releases the stress hormone cortisol at inappropriate times. Meaning that I'll become wired at 3 am as a boost of cortisol wakes me from sound sleep.
Then I learned that people sleep with a weighted blanket to reduce stress and sleep better. And so I thought I would give it a try. And see if a weighted blanket could calm my extra cortisol enough for better sleep.
Buying a weighted blanket
Finding the right blanket was a bit overwhelming at first. I mean, I wanted to give one of these blankets a try. But there were so many to choose from. And some are quite expensive.
I also wondered what size to get. I have a queen size bed. But I ultimately opted for a twin size blanket. In the end, that was the right choice. This way it only covers me and not my husband. If my husband were to get one of these blankets, he'd choose a heavier one anyway.
My experience sleeping with a weighted blanket.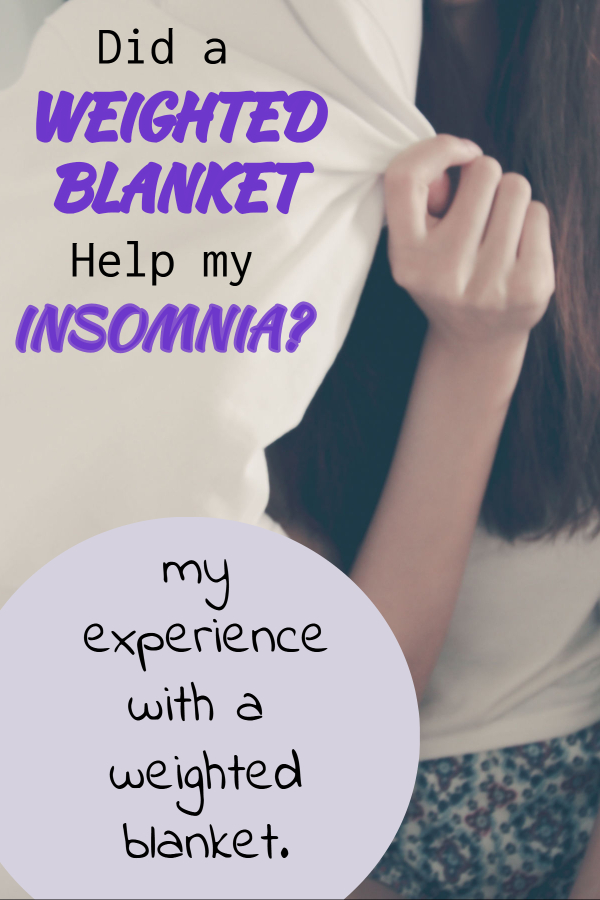 The first night I tried it, I was a bit overwhelmed by sleeping under something so heavy. It felt like I was sleeping under a huge sack of sand.. And so I felt a little uncomfortable. But luckily I didn't give up. Because this discomfort was momentary.
I learned to make some adjustments. Some nights I had to turn the on the air conditioning to cool the room from the extra heat. Other nights I only had the weighted blanket go up to my stomach, leaving my upper body free. The more I slept with it, the more weight I could handle.
The last couple nights I've slept comfortably with it up to my shoulders. And  over the week, it has actually started feeling a bit lighter – but in totally a good way. Like it feels heavy, but not uncomfortably so.
So did I sleep better with a weighted blanket?
I totally didn't believe it would work. But I think I've been sleeping significantly better. I do still wake up during the night. But instead of tossing and turning, I'm now falling back to sleep quickly.
Before when I'd wake up, I'd kind of panic. And I'd be filled with anxiety about not falling back to sleep. But under the stress-reducing weighted blanket, I've been a lot more chill. Which I believe is what's helping me fall back to sleep so easily.
I still do have to be mindful about the temperature in the room. I'm sure the weighted blanket will be really cozy in winter. But it's still in the 80s where I live. So heat is not my friend. And I imagine this might be insufferable on the really hot days of summer.
But to me, turning on the air conditioning is a small price to pay for better quality sleep. So I'll say that my weighted blanket is a keeper. It helps me feel more relaxed, and assists with better quality restful sleep.
Here's a really good one to check out. It comes with two duvet covers – one that's warming for the winter and one that's cooling for summer. A totally solution to the biggest problem I've had. Plus the duvet covers means your weighted blanket doesn't pick up pet fur.
This one wasn't available when I purchased mine. But it's the one I"m getting next!
. [New] Weighted Blanket Includes Coolmax Duvet Cover for Hot Sleepers and Warm Fleece Cover- Sfor Adults with ADHD, RLS, and Anxiety.
Have you ever tried a weighted blanket? Do you have other things you do to help with relaxation and sleep? Let me know!
(This post contains affiliate links)