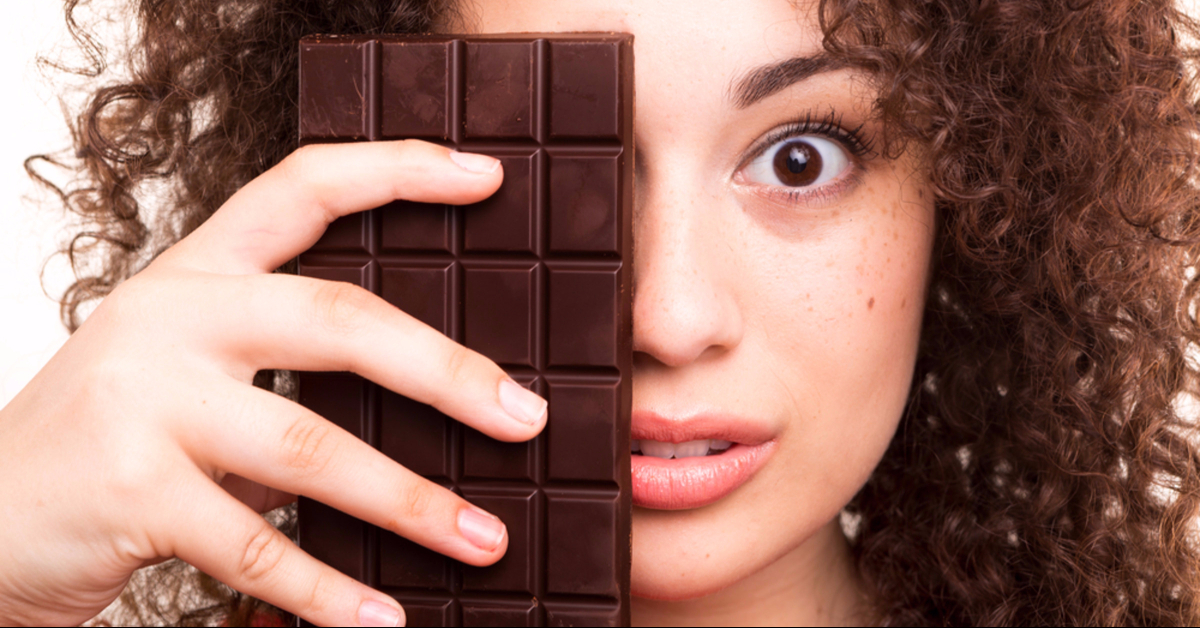 Halloween is the only time of year when hoarding candy is socially acceptable. You don't want to be left with a sad looking little ghost or goblin standing on your doorstep. But November 1st rolls around, and bam! Now you've got a house filled with nothing but temptation. So STOP! Before you go on a  fun size Snickers meltdown, here are 10 uses for your leftover Halloween candy besides eating it.
Make holiday gift bags/ stocking stuffers
Now's the time when you start thinking of everyone on your list. Use leftover Halloween candy as part of your gift giving! For instance, what about giving a gift card taped to a few pieces of candy wrapped in bright colored foil? Or put some in a baggie to go in a stocking. Or what about adding the leftover candy to small gift bags you give out to your co-workers in December? Makes sense…right?
Freeze your leftover Halloween candy
Most chocolate will freeze just fine. And that way you can keep it out of sight and out of mind. Keep it for another candy appropriate occasion. And if you do get tempted, you'll have to wait a long time while your candy defrosts. This takes away some of the threat of a Halloween candy binge.
Become the most popular one in your office
This is a simple one. Take a bowl, put it on your desk, fill it with leftover candy, and watch your co-workers flock to your desk. This might not be a good one if you don't like interruptions in your workday. But if you thrive on multitasking, you'll get an excuse to break up your day with conversation. And your leftover Halloween candy will be gone before you know it.
Donate your candy to a good cause
There are so many ways to donate your candy and bring a little sweetness to someone else's day. Donate it to your locate soup kitchen. Send it to our troops. Give it to people who might not always have access to candy. Giver others a little treat while sparing yourself from inhaling 3 bags of candy corn. 
Use them for a science experiment –
There are tons of science experiments you can perform with your leftover Halloween candy. These are great activities for kids, and even curious adults. Get creative. You can guess which mini bar weights the most. You can evaluate if an M&M really melts faster in your mouth or inyour hand. Or you can try a fun experiment from readingconfetti.com that has you guessing if a candy bar will sink or float. Check it out!  And if you don't have kids, this will probably make a fun drinking game as well. (Joking!)
Turn your leftover Halloween candy into paint –
Ok, this is so cool. I'd honestly never thought of making paint out of candy. But this is a real thing. And it's such a fun activity for the little ones. As well as a great activity for adults who want to get a little silly and creative. So check out mamapapabubba.com to turn leftover Skittles into paint. Instead of tasting the rainbow, now you can paint it! 
Make a holiday gingerbread house –
I remember making a gingerbread house out of girl scout cookies back in my scout days. Well, why not make a gingerbread house with your leftover candy? This is a great way to decorate your home for the holiday season. Or perhaps a great gift to bring to some else's house. Just get creative. You can use candy for anything on the house. So ready, set, GO!
Get ready for Thanksgiving early
Isn't it crazy to think that Thanksgiving is just a few weeks away? If you're spending the holiday at home, you have to put a menu together. And if you're going over to family, time to think about what you might bring. What about a cookie decorated with turkeys made out of candy corn? An impossible dream? Nope! Just check out this fun recipe by Tablespoon.com. What a fun reason to save your candy corn instead of eat it! 
Make candy Christmas tree ornaments
This can be as simple as putting some string around a hershey's kiss and hanging around a tree. Wrap your mini bars in foil, punch a hole in the wrapper and string it around your tree.  And if you're feeling really creative, try these chocolate bar reindeer found on  iheartartsncrafts.com. The directions involve a full size candy bar. But you can make it fun size by using those mini candy canes. And now you have mini reindeer!
10 uses for leftover Halloween candy!
There you go! These are 10 uses for your leftover Halloween candy that don't involve eating. So before you give yourself an excuse to overindulge, remember you have options. Now that the Halloween season is over, do something good with your candy. Either donate to organizations, share with others, or get crafty.
Do you have a favorite use for your leftover Halloween candy? If so, let me know in the comments below!