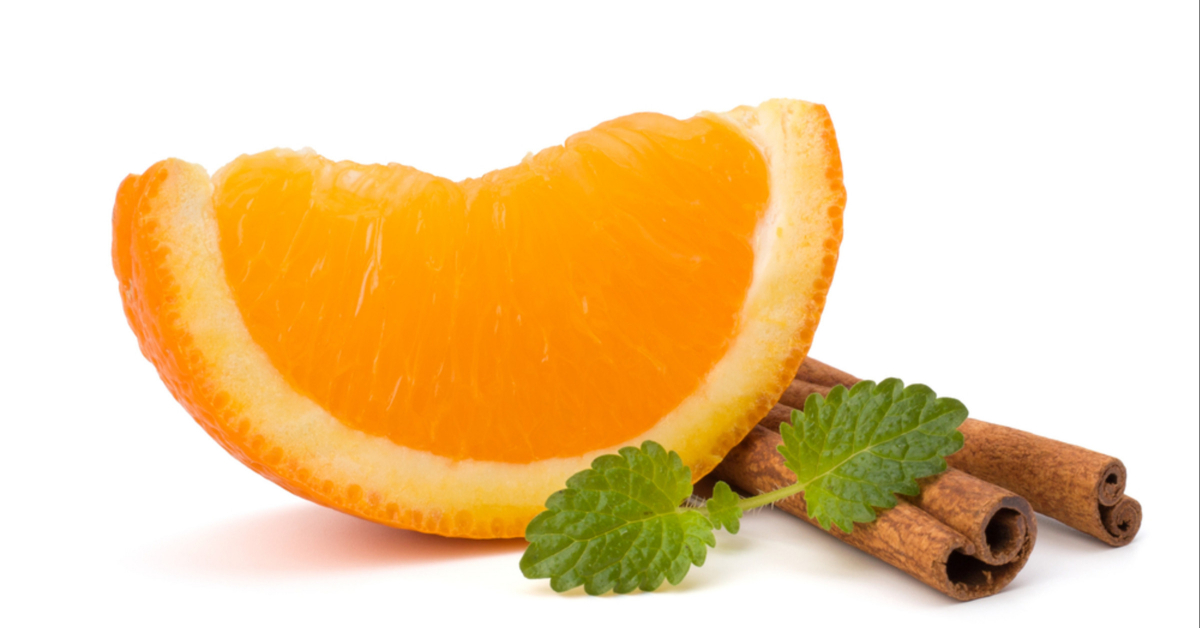 (Please note: This post contains affiliate links.)
I love air fresheners. But what I don't love is their overpowering perfume smell. The older I get, the more they just smell to me like chemicals. And while I want my bathroom and my car to smell clean, I want the solution to be non-toxic.
The toxic bunch
Have you ever read the label of some of your favorite air fresheners? There's nothing natural or "fresh" about them. You'll see fragrance, preservatives, formaldayde, acetaldeyde and more. We're talking about ingredients that are known and studied to be toxic.
And yet, we're releasing them into our homes to make them smell clean. Kind of counterintuitive, right? I'm just saying-
There's got to be a better way. So today we're gonna talk about two homemade non-toxic air fresheners; one for the bathroom and one for the car. I used the theme of orange and mint for this one. But alter it however you like.  
Non-toxic essential oil car air freshener
What you'll need:
Small mason jar

Baking powder

Essential oil

Parchment paper

Ribbons

Fork

Scissors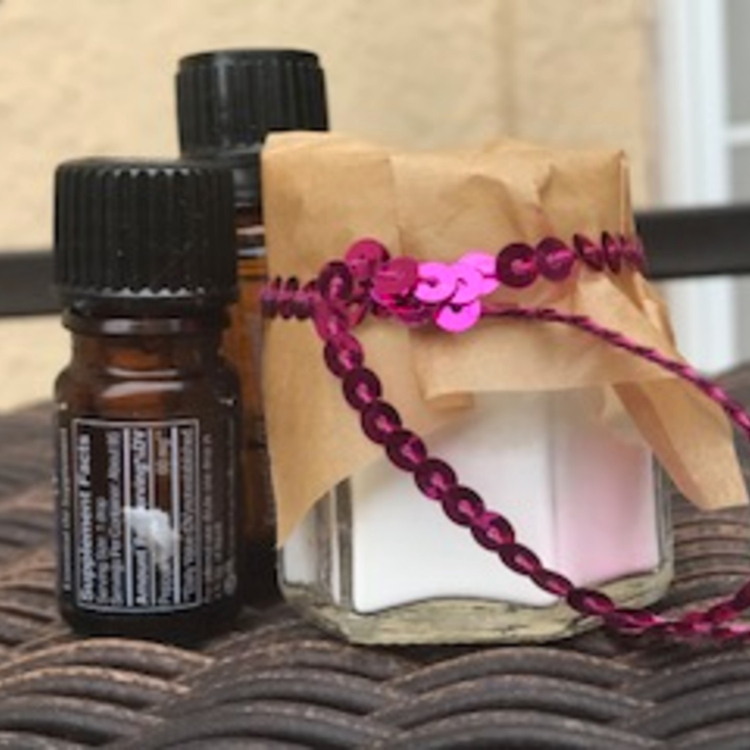 I chose a really small mason jar. Literally, mine was just 1.5 ounces. So we're not talking something big here.
Fill the mason jar ⅔ of the way with baking powder. Then add 20 to 25 drops of you favorite essential oil. I recommend peppermint if you're looking for something uplifting and energizing. Or maybe some wild orange.
Personally, I would stay away from some of the more relaxing scents like lavender. I don't want to be too relaxed while driving among crazy Los Angeles drivers. I'll save the calming scents for my home.
Put the lid on your mason jar and shake. That way the baking powder gets completely mixed with the essential oils.
Take off the lid and place a small square of parchment paper over the top of the mason jar. Now take your pretty ribbon and tie it around the mason jar, securing the parchment paper in place. Next, take a fork and poke very small holes in the top, releasing the scent.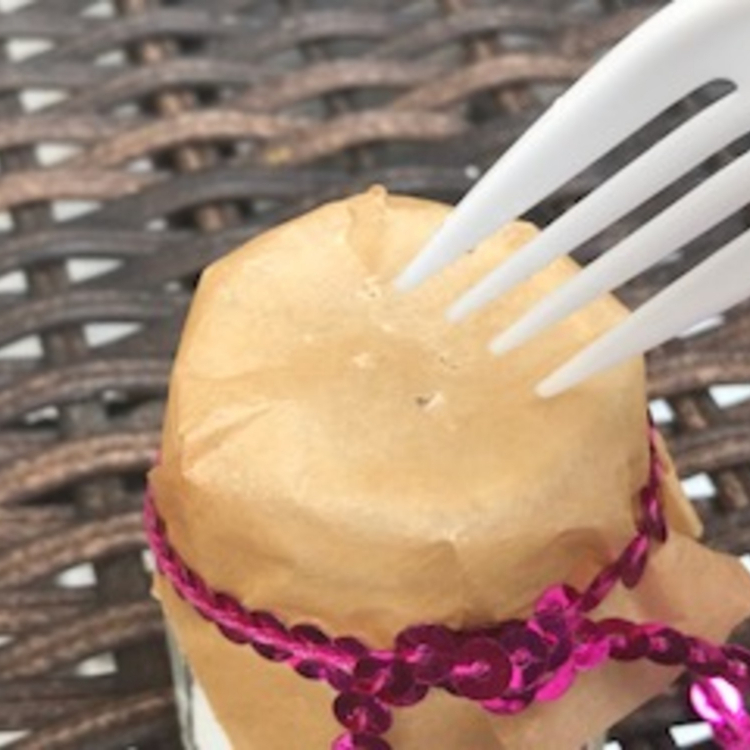 Place this in an open cup holder. Or someplace else it won't tip over. And replace it about once a month!
Citrus/ Mint bathroom spray
What you'll need:
Spray bottle

Water

2 Tbsp. rubbing alcohol

Mint leaves

1 stick cinnamon

10 drops peppermint essential oil

35 drops wild orange essential oil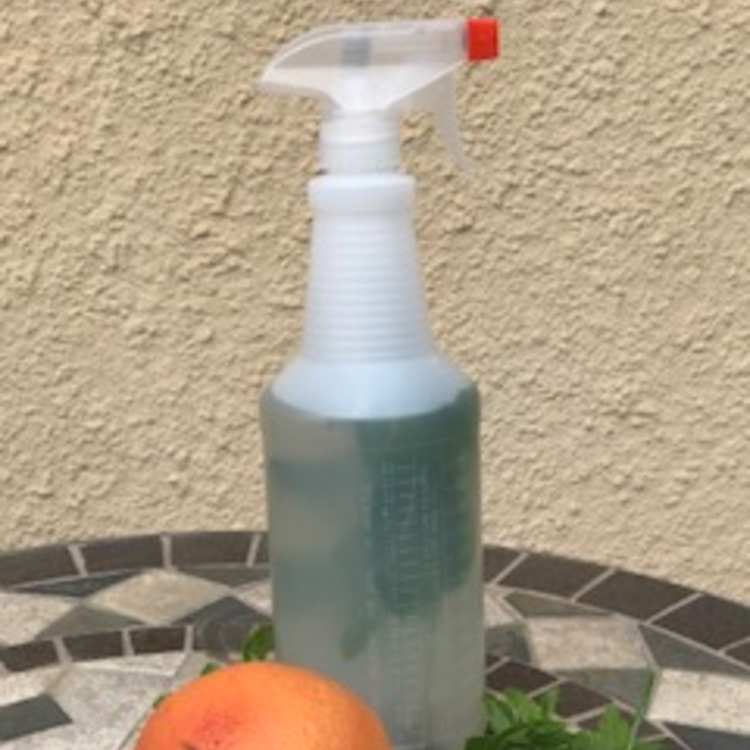 Add mint leaves and cinnamon stick to spray bottle. Then fill the bottle 3/4 with water and add rubbing alcohol. Add the essential oils.  Shake the bottle to mix. And you're done! That was easy!
Leave it on the sink or the back of the toilet. Spray it twice into the air before you leave. And you'll walk out of the bathroom leaving it smelling better than when you came in! How amazing is that?
Most of the candles and potpourri I normally see in bathrooms are full of chemicals. And don't get me started on those awful chemical filled sprays. This is a great way to put a steady stream of natural, clean freshness into your bathroom.  
And there you have it!
Two easy non-toxic air fresheners that will have things smelling better where you need it most. And each of these projects takes about 5 minutes tops. Because, if you're like me, you don't have a lot of time, but you still want fresh smelling air!