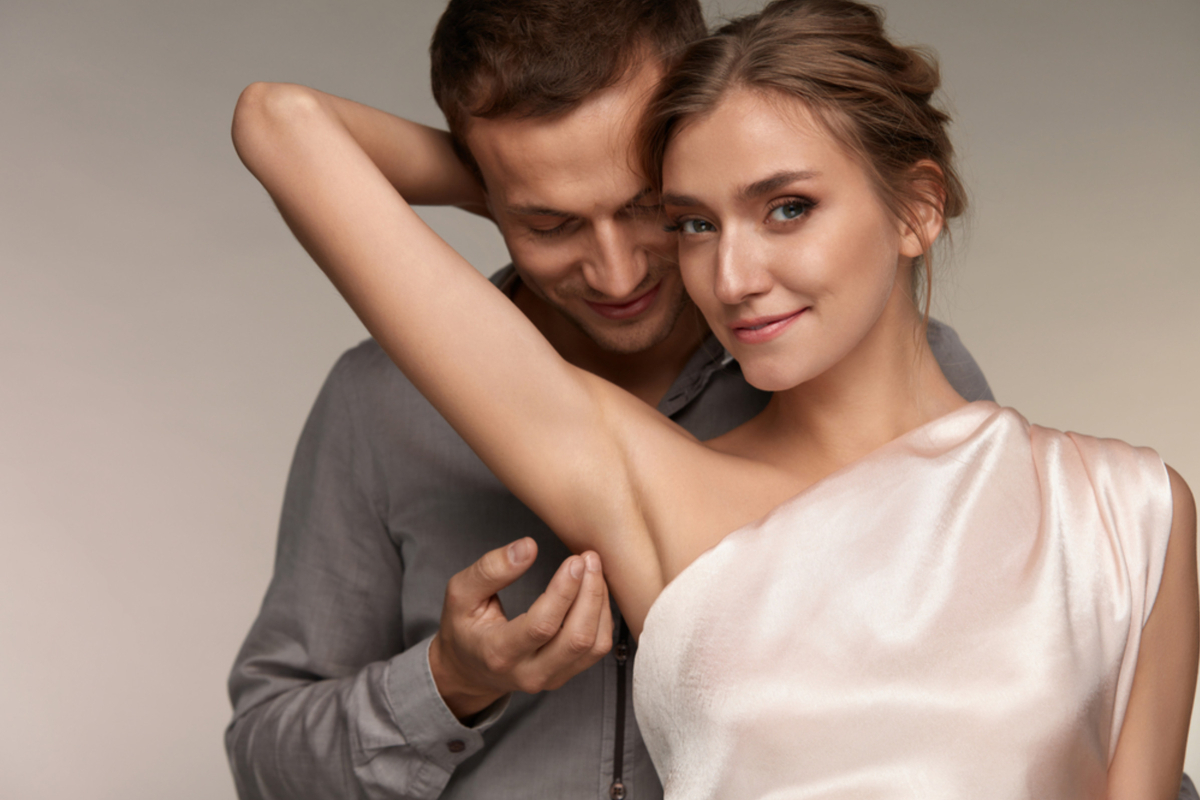 Switching from conventional deodorant can be a messy venture. You risk ending up sweaty, stinky,  and unpopular. After all – those chemicals found in conventional deodorants are pretty effective at keeping you dry. What's someone who wants a natural deodorant to do?
I started experimenting with natural deodorant quite a few years ago. And the first few I tried were stinkers for sure. So much so that I went back to the chemical variety. Look, I wanted my lifestyle to be more holistic. I just felt I was paying a high price. 
But I eventually gave natural deodorant another try. And now I've found some brands that I can feel totally comfortable recommending. So much so that I have no desire to even consider the conventional brands again.
Look, I'm no sweat expert. But I've heard the body has to adjust when switching to natural brands. It seems that you need to detox from years of using chemicals. So give yourself at least a month before you give up on natural.
So here are my favorite natural deodorant brands that are better for the earth, and better for your health!
Nubian Heritage Deodorant
I love these deodorants for a few reasons. I enjoy the interesting options like patchouli or African black soap. Plus I've never had a stinky or wet day. And they have a clean smell.
Nubian Heritage has deodorants for different skin types. For instance, if you have sensitive skin, the coconut and papaya variety might work well for you. But if you have oily skin, African black soap may be your favorite. It's a little more personalized.
I use Skin Deep on the EWG website as a reference. for toxicity. They rate products based on the safety of their ingredients. And Nubian Heritage deodorants received a good rating, suggesting their ingredients are low risk. Which makes me feel fabulous about using them.
Nubian Heritage Patchouli & Buriti 24 Hour Deodorant Stick
Schmidt Natural Deodorant
Schmidt is a deodorant I adore for its scent. This brand truly smells amazing. Try a holiday variety like 'Oh, Christmas Tree' which smells kind of woodsy. Or go with trusted favorites like 'lavender and sage'.
I never had a stinky day using Schmidt. There was maybe a little wetness. But nothing that would be a deal breaker. And I tried using Schmidt during summer. So who stays completely dry when it's 100 degrees anyway?
I experienced just the tiniest bit of irritation after using this for an extended period. But nothing that couldn't be remedied by switching to another brand for just a day. In general, I think occasional breaks from any brand helps prevent irritation.
Schmidt's Deodorant Stick Variety Pack (Lavender & Sage, Cedarwood & Juniper, Ylang-Ylang & Calendula)


Purelygreat Natural Deodorant
Remember I talked about how the EWG skin deep website rates products based on their ingredients? Well, a select few products are considered EWG Verified. This means they adhere to strict safety standards set forth by the EWG. And Purelygreat is EWG verified.
This natural deodorant brand comes in so many varieties. Is cream deodorant your thing? Or do you prefer a deodorant stick? How about unscented deodorant? Or perhaps something with a great scent from essential oils? This company offers diversity and choice.
And the verdict is that Purelygreat deodorant really work. No matter what else you say positive about a brand, if it doesn't work, it doesn't matter. But this one will keep you smelling great and dry.
Purelygreat Unscented Charcoal Deodorant

Tom's of Maine Long Lasting Stick
Before we get started talking about Tom's of Maine, I want to make one thing clear. Some Tom's of Maine options contain aluminum. The ones that don't are very clearly marked as aluminum-free on the lid area. Make sure you choose those to stay the most natural.
Tom's of Maine doesn't have the variety of other deodorants. But for me, the long-lasting stick really works. I never experienced odor or irritation with the long-lasting option. And I had maybe a little bit of wetness, but nothing horrific.
The thing about Tom's of Maine brand is it doesn't come with a greatly elevated price tag. Let's face it, there's a 'clean ingredients tax' of sorts. Meaning you pay a hefty price for clean. But I can get Tom's of Maine at Trader Joe's or Whole Foods for under $5!
Tom's of Maine Natural Deodorant Stick, Aluminum Free
Natural Deodorant Final Verdict
The brands I listed come highly recommended. But remember, we're all individuals. You don't know how something will react with your body chemistry until you give it a try.
If you're just switching to natural deodorant, start by going back and forth between your old deodorant and your new natural type. One day go natural, the next day use your conventional brand. Do this to give your body some time to adjust.
If you tend to be very prone to irritation, you may want to take at least one day off a week from your chosen brand. Use a different type of natural deodorant on your off-day. This works in preventing and relieving irritation.
And honestly, now that I've used natural deodorants for years, I rarely experience irritation. But I did in my earlier days. This is just my personal experience.And I don't know if I just found better brands. Or maybe I got used to going natural. The bottom line is that there is hope for those with sensitive skin. 
Have you tried natural deodorant brands in the past? What was your experience? And do you have a favorite brand that didn't make this list? Let me know in the comments!
(This post contains affiliate links. If you buy something using one of these links, I'll make a small commission at no additional cost to you)