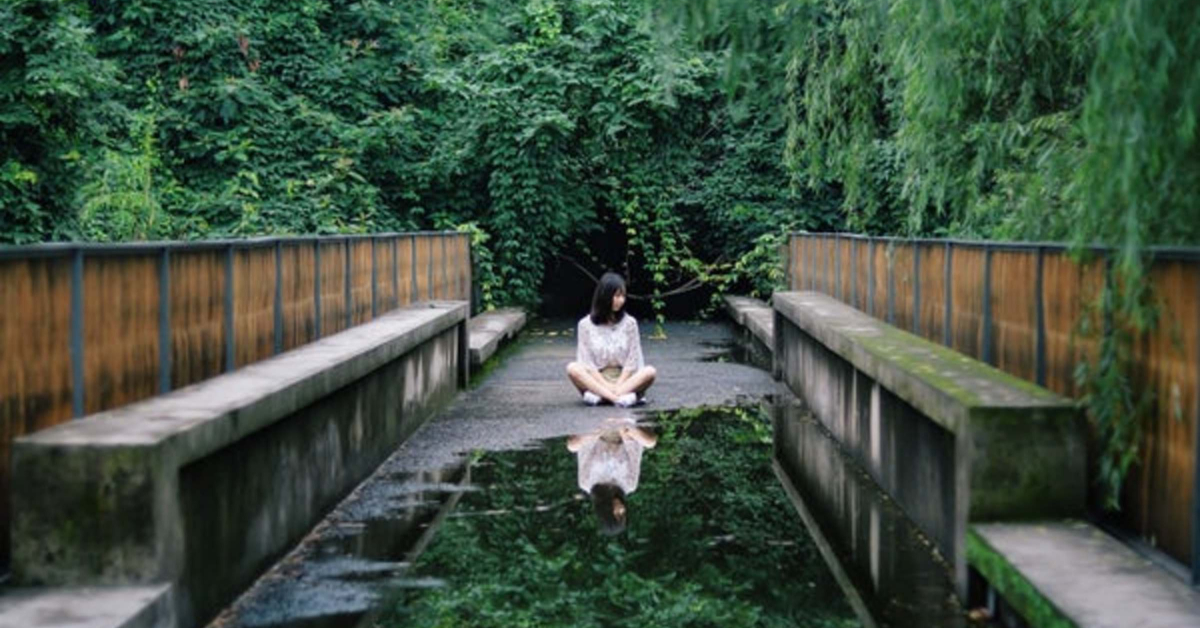 Your wellbeing should be your number one priority. But we often find that life gets in the way of your own self-care. There can be problems at work, a busy personal life, or any number of issues.
Whether these are issues you can resolve yourself, or you need a professional, it's important to take the first steps. Anxiety and depression don't have to become your new normal. But every path isn't right for everybody.
So don't give up if you don't find relief in one direction. There's another path waiting for you. And today we're going over 4 diverse paths to easing anxiety and depression.
Cognitive Behavioral Therapy
Did you know that the concept of therapy isn't one thing, but a variety of different modalities? And different types of therapy are good for different type of issues. If traditional talk therapy doesn't bring relief, you may want to try the more action-oriented  cognitive behavioral therapy (CBT).
This method encourages you to change the way you think through challenges to your beliefs and thoughts. You have a session with a therapist. But the onus is on you to do the work outside of your sessions because there will likely be homework.
CBT helps you challenge your own patterns of thinking that are harming you. You are introduced to principals you can repeatedly apply to your life when faced with these stressors. And CBT doesn't usually take years of sitting on the couch because it's very action oriented.  
EFT (Tapping)
The Emotional Freedom Technique allows you to take matters into your own hands – quite literally. Proponents of EFT claim that it can help with both emotional and physical pain. And relief comes from tapping your fingers onto acupuncture points on your own body.
You tap on specific meridian points like the top of the head, the chin, and under the arm. And you do this while repeating positive affirmations. And yes – this can seem kind of silly in theory. But if you let go of being self-conscious, you may discover it really calms depression and anxiety.
Each session allows you to  pick a topic of focus. And then you tap on pressure points while repeating affirmations. There are many EFT YouTube videos on almost every topic. So if you're new, these are great places to start. And doing it with a guide helps you feel less silly.
Mindfulness
This is another way to get relief from anxiety and depression. Mindfulness helps you become more aware of your thoughts and feelings. And it trains your mind to do so without being overly reactive.
In mindfulness, you learn to create space for yourself. You learn to just breathe. And it's a practice – not a destination. So the more you do it, the more insight and relief you're likely to discover. You'll learn with time that you're not your thoughts.
If you're the type of person who calms down from a walk in nature, mindfulness may be right for you. Because nature helps people feel very present in the moment. And don't panic if you hear lots of "thoughts" when you start with mindfulness. That's an expected part of the process.
Exercise
You might think of exercise as something that's good for your body. But did you know it's just as healthy for your mind? In fact, exercise is so important when dealing with anxiety and depression.  
Being active releases chemicals called endorphins and serotonin into the body. Endorphins work to reduce pain and stress by communicating with brain receptors in a similar way to morphine. And serotonin improves your mood and sleep among other things.
The Mayo Clinic recommends spending a minimum of three hours per week doing moderate aerobic exercise such as running, cycling, and swimming. That means out of 168 hours in a seven day week, you just need to set aside 150 minutes. That should be attainable for the average person.
So as you can see, there isn't a single path that will ease anxiety and depression. There are a variety of options. Just keep moving forward. There are so many encouraging stories of people who found relief in their own unique way.  
(This post contains affiliate links)