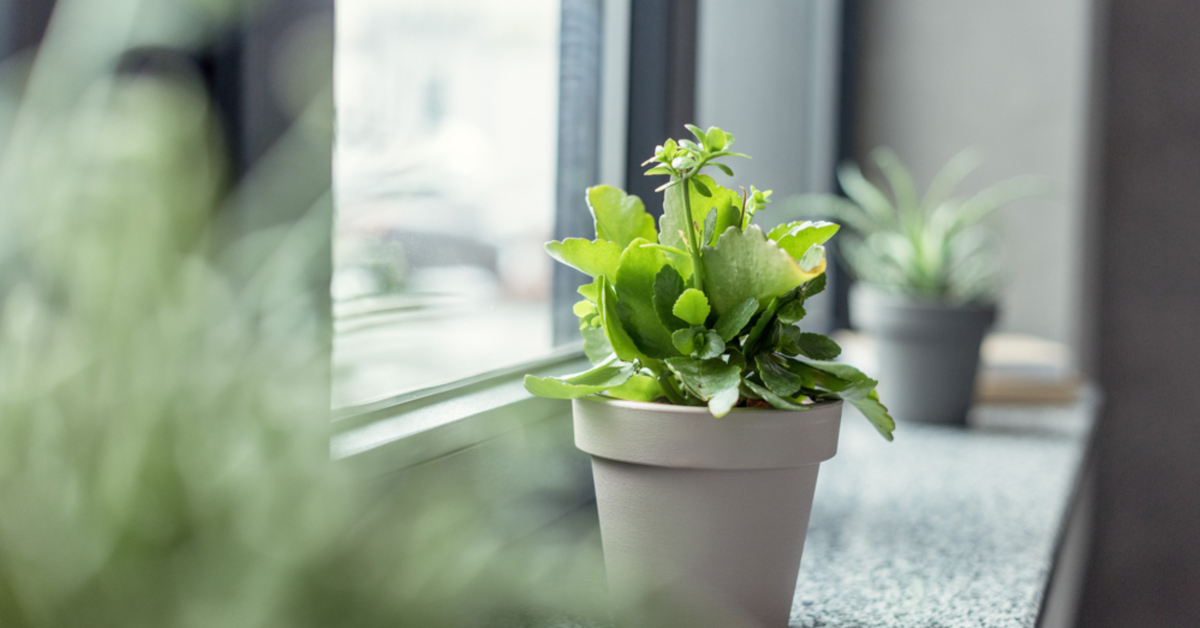 As a kid, I believed I was one of the lucky who'd escaped the miserable wrath of seasonal allergies. While people were snotty and sniffly, I took deep luxurious breaths. But my luck ended a few years after moving to Los Angeles. And now I'm writing about my journey with home remedies for sinus allergy relief. 
What I didn't know about allergies
I wouldn't have been so smug about my freedom from allergies if I'd realized two things. First, allergies often get worse as you get older. So it's not unusual to make it through childhood  and even your 20s "snot-free", only to be trampled by sniffling and sneezing a few years later.
Second, allergies can be dependent on your environment. When my doctor first told me that my "cold" was really allergies, I protested. But she told me it wasn't unusual for people to develop allergies a few years after moving to L.A. Allergies are triggered by the local environment.
So today I'm going to talk about some of my favorite home remedies for allergies. I think it's smart to take a diverse approach towards sinus allergy relief. And so I depend on these home remedies so my sinuses can feel like a kid again!
Genexa Allergy-D
I used to love Claritin-D. I mean, that stuff goes into your sinus passages like gangbusters. But then one day Claritin started messing with my sleep And I looked online and discovered I wasn't alone. You can develop side effects to Claritin after taking it for years without problem.
The thing that great about Genexa Allergy-D is that it's made from plants. So it just feels better for your body. It doesn't give the instant relief of Claritin. But it works in your system over time. .And it's natural and effective sinus allergy relief that you can feel good about.
Genexa Homeopathic Allergy Medicine: 
Dyson Pure Cool Link Air Purifier
This is pricey. But a cheap air filter won't be sophisticated enough to catch a bulk of the allergens. Air purifiers are not all created equal. It's the quality of material that traps the allergens. And when I invest in Dyson products, I'm usually pretty pleased with my purchase.
An air purifier is an important part of your sinus allergy relief. When you remove the contaminants from the air, you make it easier to breathe.  And I love that the Dyson sends air quality reports to your phone. Because how do you know it's working otherwise?
Unlike the cost of daily medication, you pay for this once and reap the benefits for years. So to me, an air filter is a worthwhile investment.
Dyson Pure Cool Link Desk Air Purifier
Houseplants
Houseplants can be tricky because many of plants can trigger allergy reactions. But there are certain houseplants that are considered quite good for allergy sufferers. For instance, the dracanea plant removes toxins right out of the air.
Other good plant options are peace lilies and bamboo. These can work well with your air purifier and they're so economical. Plus, they  make your house look nice. Just make sure to keep them clean or they can gather dust and other allergens – a side effect worth avoiding!
I have a small car, so I like buying my plants online. That way, I don't have to get my car dirty dragging them home, lift heavy bags of soil, or shove them into my teeny tiny car. Aren't modern conveniences grand?
Costa Farms Flowering Peace Lily, Live Indoor Plant, 
Well, you probably knew that I couldn't do a post about home remedies for sinus allergy relief without mentioning the neti pot. These pots have been used for centuries. And they're now so popular that you can find them in almost any drugstore.
The Neti Pot enables nasal irrigation. Fill the pot with a warm saline solution. Now pour it into one nostril with your head tilted  to one side over the sink. And the water should go through your sinuses and out the other nostril.
So it's kind of a gross concept. But totally worth it if it brings relief. Quite frankly, I don't do this one daily just because of the hassle. But I reserve this for days I'm feeling especially congested. This works well for me as part of a larger plan.
I love the option below as a starter neti-pot because it's ceramic and not plastic. Plus it has all the basics you need for successful nasal irrigation. 
ESTIE Elephant Ceramic Neti Pot 
Essential Oils
Essential Oils are another option that can be great for sinus allergy relief. They come from plants. And they too have been used as natural home remedies for allergies for centuries.
There are many essential oils from which to choose. Some good ones for allergy and sinus relief are eucalyptus, peppermint, chamomile, lemon, and thyme. I  diffuse them into the air or place them directly on my chest and nostrils. They're good for opening air pathways and providing relief.
The oil set below is a good mix of essential oils that are helpful for allergy relief.
VicTsing Natural Essential Oils Set, Top 6 Pure Therapeutic Grade
Duster
Sometimes the most simple things can be the most effective. We spend all this time and money on fancy solutions. But none of these will work if there's mounds of dust hiding just out of plain site. Dust is everywhere and it contains major allergens.
The key is not just to dust obvious surfaces. You want to get into those nooks and crannies. This is an important step in your allergy relief. If you haven't done a deep cleaning in a while, there's no time like the present.
You want to get a duster like the one below that has lots of reach. It will save you time in cleaning the tough spots and just make your job easier.
Swiffer Dusters Heavy Duty Extender Handle Starter Kit
Local Honey
If you've never heard of this technique before, get ready for something that sounds bonkers. It involves eating honey that's local to where you live. This method copies the key concepts of immunotherapy for allergy sinus relief. But you don't need to travel to a doctor's office to give this a try.
Your body identifies something harmless like grass or pollen as toxic and boom – you have an allergy. Now your body goes into attack mode, leaving you a sneezing,congested mess. But you can attempt to calm down your immune reaction by eating a small amount (1 tsp) of local honey daily.
Local honey contains trace amounts of local pollen. And daily exposure in small amounts can help introduce allergens to your body in volumes too small to trigger the attack response. Eventually, your body decides the allergen is innocent.  Remember, this is a long-term endeavor and not a quick fix.
Look for honey labelled as local in your area grocery. Or better yet, go to a farmers market where you know the honey will be local!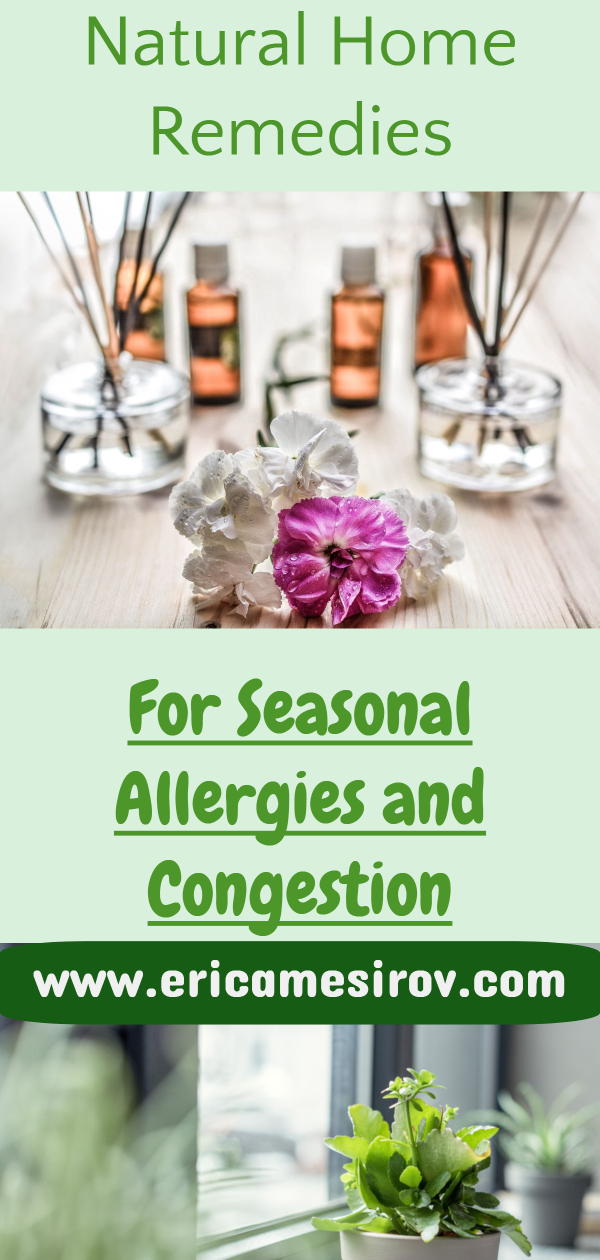 And these are just a few of my favorite natural remedies for sinus allergy relief. People often say that the natural option won't work as well as drugs. That might be the case if you use one of these treatments in isolation. But use them all  together and they can be amazingly effective!
(This post contains affiliate links. If you make a purchase using one of these links, I'll make a small commission at no additional cost to you.)