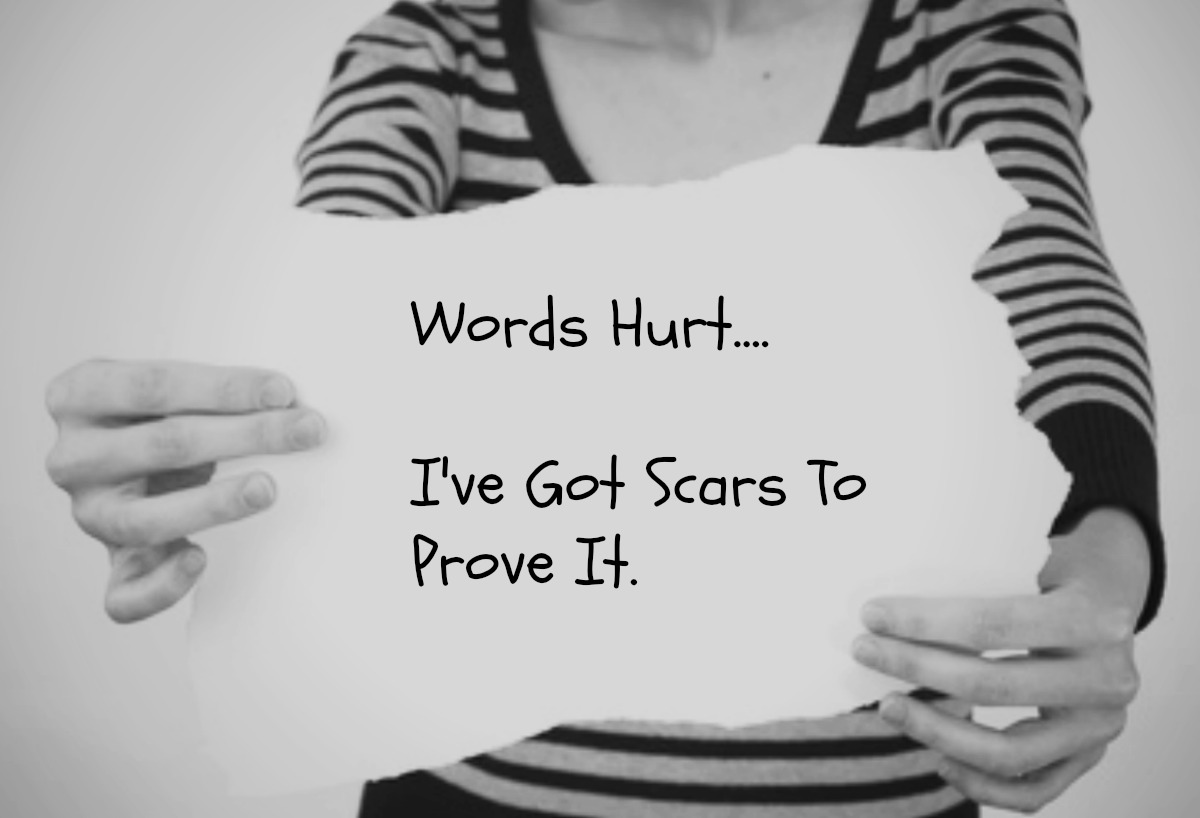 Babies don't talk negatively about themselves. We are born without that critical, mean voice. I remember a point in my life, probably while I was still in diapers, when I was openly and proudly myself. Then there came the day when that inner-critic in my head slowly started talking. And once she found her voice, she was pretty adamant about being heard. She grew louder over the years, with the evil intention of only making one point:
I wasn't good enough.
A couple of weeks I talked about taking care of yourself from the inside. Well, there is something to be said about taking responsibility for how you think about and talk to yourself as well.
For me, that mean inner voice really said a lot of crap about my body. Due to the effects of an illness I had when I was four (long story), I couldn't physically keep up with other kids my age. I was instantly winded when I ran. I had no muscle strength. I had two left feet. And I was always chosen last when we were picking teams.
Then as a teenager, I started to gain weight. Holy shit, my body was failing me again! How totally unfair. I seemed to be eating just like my friends. Yet they were skinny and I wasn't. That negative voice never hesitated to remind me that there could only be one reason for this; they were worthwhile while I wasn't.
Then, as an adult I lost the weight. And you know the crazy thing. That stupid negative self-talking voice still found crap to say! She said things like, your posture is slouchy, your muscle tone sucks, and oh, just so you know, your thighs are still too big! What a bastard!
So here's how I got my revenge. I inflicted that silly voice with a wretched, debilitating case of chronic laryngitis. Yup, I made that mean critic so feverish and sick she could barely utter a word.
Hahahahah!
And because I'm a very nice person, I decided to take the upper hand and take very good care of her. And so every time she tried to speak I would go, "Oh honey, rest your voice". When she got adamant to be heard I said, "You should sit down. Now you don't want to get worse." And when she got especially uppity, I interrupted and said, "You must be running a fever. Let's get you straight to bed!"
As the expression goes, being sick "sucks the life out of you". This is just that fate that I had planned for Ms. Inner-Meany. By becoming her caretaker instead of arguing with her, I put myself in a position of authority over her. I didn't stoop to her level by yelling back and I no longer succumbed to the negativity that she created.
So this is how giving my inner-critic laryngitis stopped her from controlling my thoughts and my feeling of self-worth. Oh, and then I gave that quiet inner voice cheering me on a megaphone. The funny thing is she was cheering the whole time but it was just too damn noisy to hear her.
Ready to silence your mean inner-critic and repair your relationship with food once and for all? Consider a PERSONAL COACHING SESSION to get you back on the right track! I work with clients throughout the world via phone, Facetime, Skype, or Zoom. Set up your free phone consultation today!