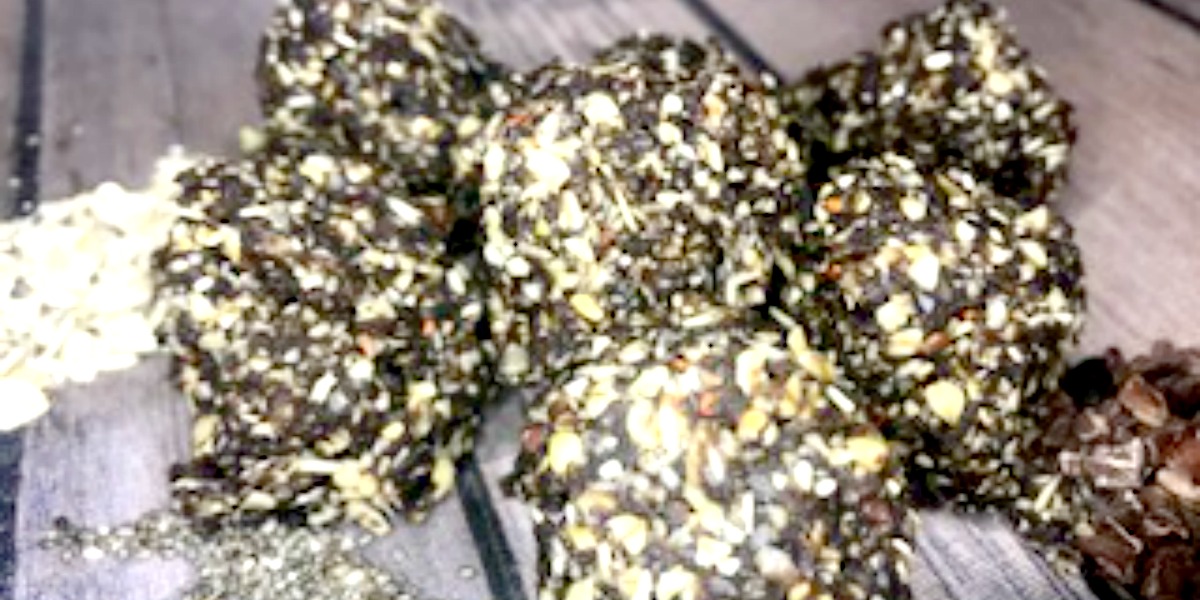 Dammit sugar cravings! Why won't you just leave me alone? But sugar cravings are merciless. They don't care that you're trying to eat healthy. They could give a crap about your big event next month. Good intentions? What? They don't want to hear about that! They just want to sabotage everything. This is why I love No Sugar desserts!
The case for No Sugar desserts!
Ok, I'm not talking about a dessert that is devoid of sweetness. I'm talking about a dessert that doesn't have any added sugar or artificial sweeteners. These desserts are made from nothing but nutritious whole foods.
And look…there's nothing wrong with having a bite of chocolate here and there. But it is important to also find healthier ways satisfy your sweet tooth. The more you can release your reliance on added sugar, the better you'll feel. You'll be less moody, Your skin will look clearer. You'll sleep better and be more rested. And this is just the beginning of why you should try these no sugar desserts!
So here are 5 options for no sugar desserts.These are super simple recipes. I'm not re-inventing the wheel here. Seriously, you can't get any easier than this. So you have no excuse. Add some of these to your diet starting today!
Banana Ice Cream
Ingredients:
Take ripe bananas and add them to a food processor. Blend for about 30 seconds. Scrape down the sides and blend again. Add banana mixture to a freezer safe bowl and freeze for at least an hour.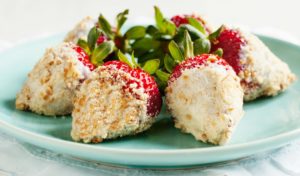 Greek Yogurt Dipped Strawberries
Ingredients:
20 strawberries
1 cup plain yogurt
1/4 cup shredded coconut
Take strawberries and dip them into plain Greek Yogurt. Place on tinfoil and freeze. Dip a second time in yogurt and then sprinkle with coconut.  Freeze again and enjoy!
Frozen Grape Skewers
Ingredients
About 30 grapes, any variety
5 skewers
Rinse grapes. Take a skewer stick. One by one pierce grapes through center with skewer stick. Skewer sticks will hold about 6 grapes. Wraps grape sticks in foil and freeze for at least an hour. Take out and enjoy. Too easy, right?
Chia Seed Pudding
Ingredients:and
1 cup unsweetened non-dairy milk
3 Tbsp chia seeds
1/4 tsp vanilla extract
Take unsweetened non-dairy milk,  chia seeds and vanilla extract. Add all the ingredients to a bowl or jar and mix all ingredients well so that there are no chia seed clumps. Cover and refrigerate overnight. Serve with fresh or frozen fruit.  
Chocolate Peanut Butter Balls
Ingredients
1/2 cup pitted dates
1 Tbsp + 1 tsp unsweetened peanut butter
1 Tbsp + 1 tsp unsweetened carob powder
1/2 cup unsweetened oats
1/2 Tbsp chia seeds
1/ Tbsp raw cacao nibs
1 1/2 Tbsp melted coconut oil
If dates are hard, soak for about 15 minutes first. Combine pitted dates,  peanut butter, carob powder, oats, chia seeds, raw cacao nibs and coconut oil  into a blender. Blend for about 60 seconds. Scrape down sides and blend again. Form into balls and place onto a plate. Refrigerate for a half hour and enjoy!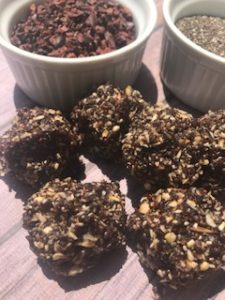 Love no sugar desserts!
Dessert can be a great thing. But you have to do it in a way that feels good both body and mind. And that's what I love about these desserts. They're simple to make. They're made from natural ingredients. And they just feel good.
Learning to eat healthy isn't about removing pleasure from food. It's about finding better ways to satisfy cravings. And dessert is one of the best places to experiment with more natural options.
It's fine to enjoy that rich dessert on that special occasion. But if sugar cravings are a normal part of your life, these options are great ways to eat sweet without undoing your healthy eating.