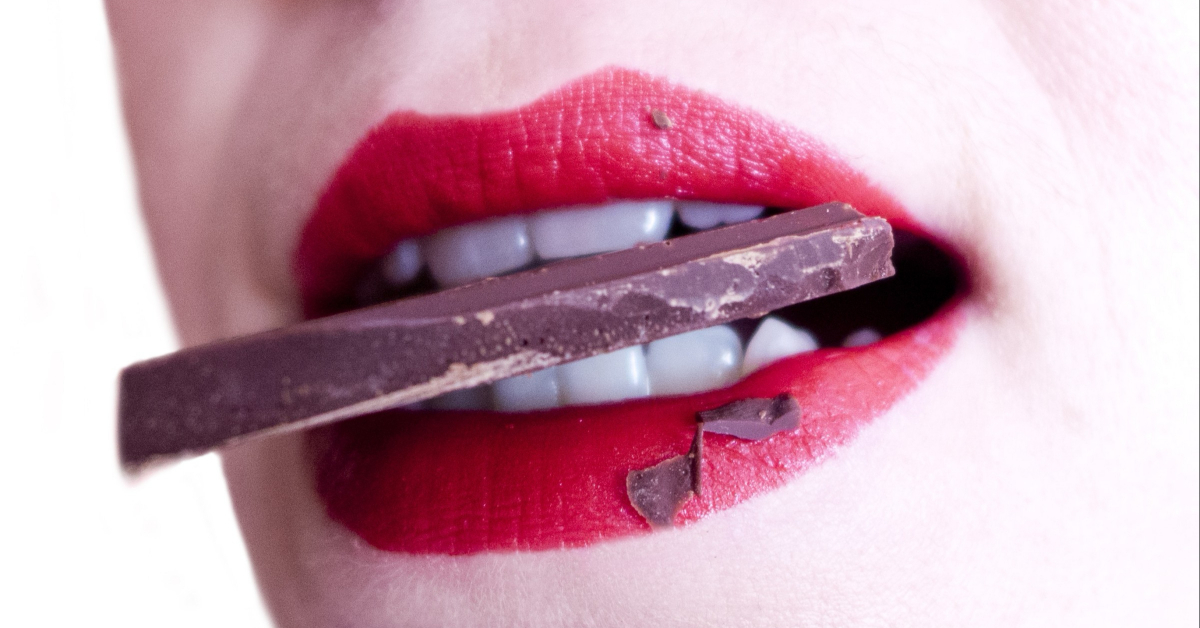 Chocolate is an important part of almost any gal's life. Whether it's dark, milk, or white, Chocolate can feel like a bff. It's gotten me through times when I've felt sad and heartbroken. And it's been a part of many of my life celebrations. So I think it's important to honor chocolate cravings when you have them.
When I was younger, I never could understand it when people said they preferred vanilla. Vanilla? But it's so boring. Sorry all you vanilla fans. But..er…no.
Ooey, gooey chocolate is sometimes the only way for me to go. Every birthday cake has been chocolate. My ice cream flavor of choice? Always contains some form of chocolate. And my favorite sundae topping? Well, hot fudge of course!
But chocolate cravings don't always have to mean a binge on some decadent dessert. I'm all for splurging when the time is right. But I try not to make that an everyday thing.
So here's the truth about chocolate cravings. I've tried denying them, distracting myself, you name it. Sometimes you've got give in. But I've learned ways to satisfy these cravings without going into a binge or ruining my health goals. Here are my 6 better ways I satisfy chocolate cravings.
Carob creations
Carob is a great substitute for chocolate if you're watch your caffeine intake. Because chocolate is a source of caffeine where as carob is not. And since I have a benign condition that is aggravated by caffeine, carob can totally be a lifesaver.
One of my favorite ways to satisfy chocolate cravings is to make carob pancakes. They're really simple to make. I usually just mix a couple of eggs, some almond meal, a half of a banana, a sprinkle of stevia, and some carob powder. The banana gives the "chocolate" a really gooey texture.  And these are basically just healthy protein pancakes.
Berries with raw cacao
Here's a snack that can feel decadent. Grab a bowl of berries, and sprinkle in some raw cacao nibs. If you don't know, raw cacao contains all the antioxidants found in chocolate, but isn't sweetened. So it's healthy. And the berries provide the sweetness. This sweet treat is really a Superfood. So eat up!
Hot chocolate
This is easy! Heat up your favorite unsweetened non-dairy milk. Now mix in some cacao powder. Or if you're avoiding caffeine like me, add some carob for a chocolate-like taste. Now add some whole leaf stevia and voila! You've got a totally decadent seeming drink.
Want to do something fancy for extra credit? Add some peppermint extract for it to taste like a peppermint patty.
Chocolate oatmeal
People are often skeptical when I first mention this for chocolate cravings. But they always come back and thank me for the tip. Add a scoop of chocolate protein powder to a baggie of unflavored instant oatmeal. Then just add hot water and stir. Note: you'll probably need a little extra water to help absorb the powder. This one is so satisfying.
Chocolate dipped strawberries
So simple you'll wish you did this sooner. Add some cocoa powder to greek yogurt. Then dip some fresh strawberries into the yogurt. Lay them onto foil on a baking sheet and freeze. Take them out of the freezer and dip them a second time and freeze again. Defrost for at least a half hour and enjoy!
Chocolate smoothie
I know this one is so simple, but it can be easily overlooked. Just make sure to use a protein powder that doesn't have any added sugar. Because once you add a bunch of sugar, you've kind of negated the health benefits. Just throw in some of your favorite frozen fruit for sweetness.
So there's a bunch of better ideas to satisfy chocolate cravings. Your inner chocolate monster will creep up from time to time. It's no use letting it get you bent all out of shape. Indulge in chocolate. But when you're trying to be good, here are some great ways to eat your chocolate while maintaining your health too!